Church Renovation | New York
Church Renovation & Remodeling
Our renovation services include:
Church renovation comprises many specialty repair services including ; Interior liturgical design |Painting and Plaster repair | Exterior Repairs | Pew refinishing | Pew repair | Church flooring | Pew cushions |Church Furniture| Stained Glass Window repair| stained glass window frame repair.
Church Renovation Process
Once you have contacted Egan Church Restorations about a church renovation, we will visit with you to learn about the extent of your renovation needs. Depending on your project, we can have our liturgical designer assist with new concepts and draw up renderings if needed. After you approve the concepts changes, our interior designer will coordinate colors and designs for your church. We would then prepare a work order ( contract) for your approval. We would then work with you on a convenient schedule for the work and get a copy of your normal daily schedules for the office and for services.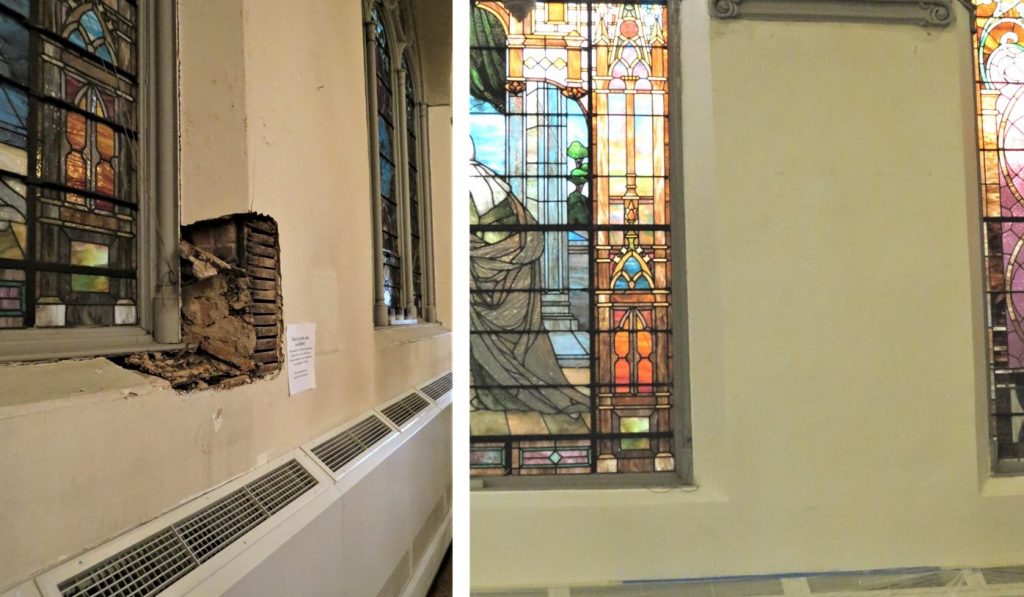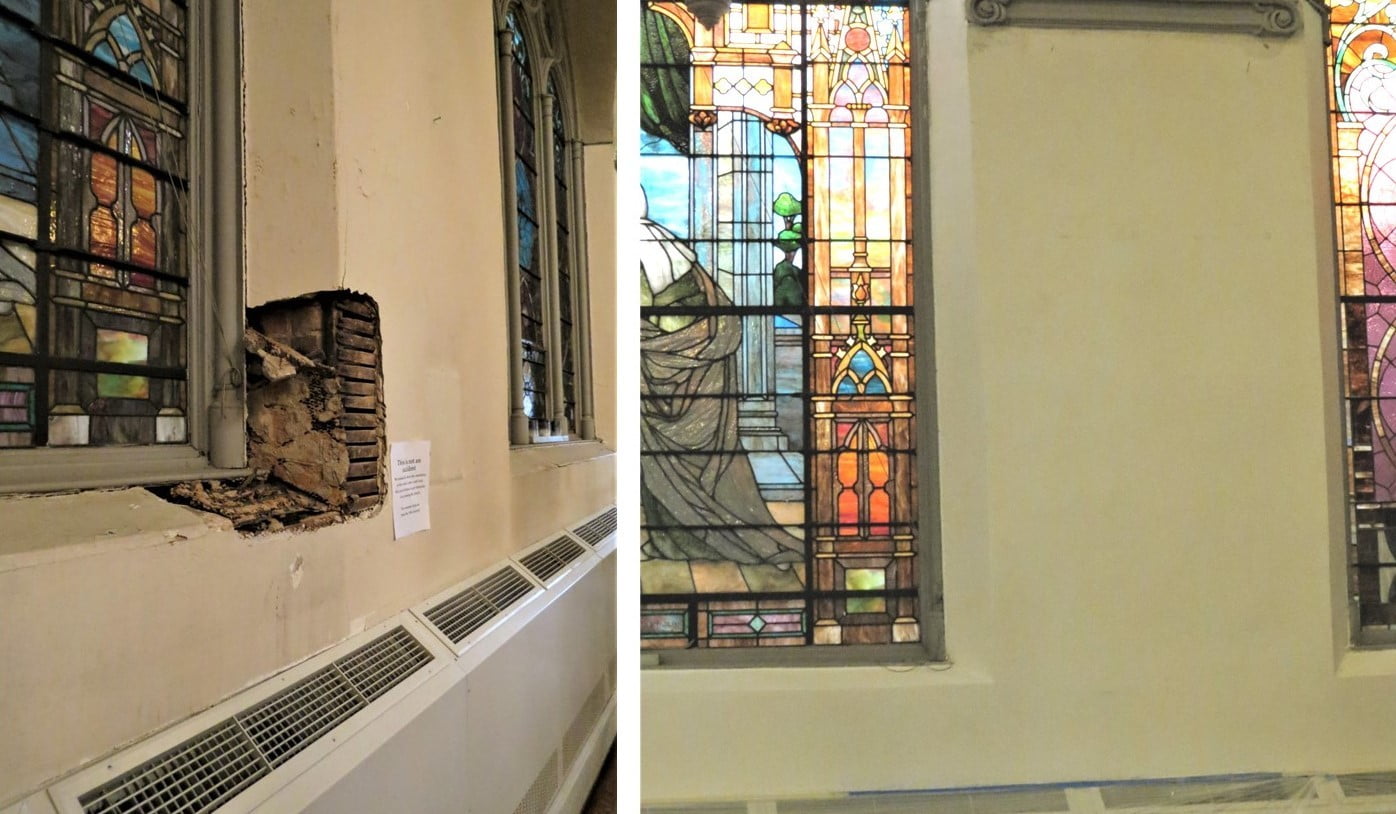 Ways we work with your church.
Egan Church Restorations work with your church or temple to ensure your renovation project is completed to the highest possible quality with as little disruption of your normal services as possible. The Three most common types of renovations are: turn-key church renovation, joint project renovations and renovation coordination.
Turn-Key Church Renovation
Turn-key is a term used to simply mean Egan Church Restoration and our team of restorations specialists will do all the work and management as called for in the work order. We coordinate all work from the original designs as planned by our interior designers to the final clean up of the church when completed. We can also manage almost any interior or exterior renovation you may require. Such as; church painting and plaster repair, pew refinishing, roofing and gutter repair, brick or stone pointing, stained glass window repairs, church flooring and more.
Joint project Church renovation
With a joint project church renovation, Egan Church Restorations work with your Architect, engineer or your general contractor for parts of the overall project. We are very skilled at communication with other subcontractors to coordinate on site schedules so each firm can do their work as smoothly as possible. Many times we may be hired to do "church specific" repairs or supply materials that other traditional contractors do not have the knowledge or resources to undertake.
Minor church Renovations and Coordination
Minor church renovations could also be called "freshen up" types of renovations. These generally do not need an architect or general contractor for coordination. You may simply want a fresh coat of paint, pew refinishing, kneeler pads, pew cushions, or new carpeting. We will be glad to meet with you or the appropriate committee member to review your needs and create a quote for consideration. We create our quotes with some alternates so you can determine the best materials and process for your project.
Egan Church Restorations have been serving the churches and temples in the northeast for over 25 years. Our team will work in New York, Massachusetts, Connecticut, Rhode Island and Vermont. For select projects we can also travel further depending on location.
.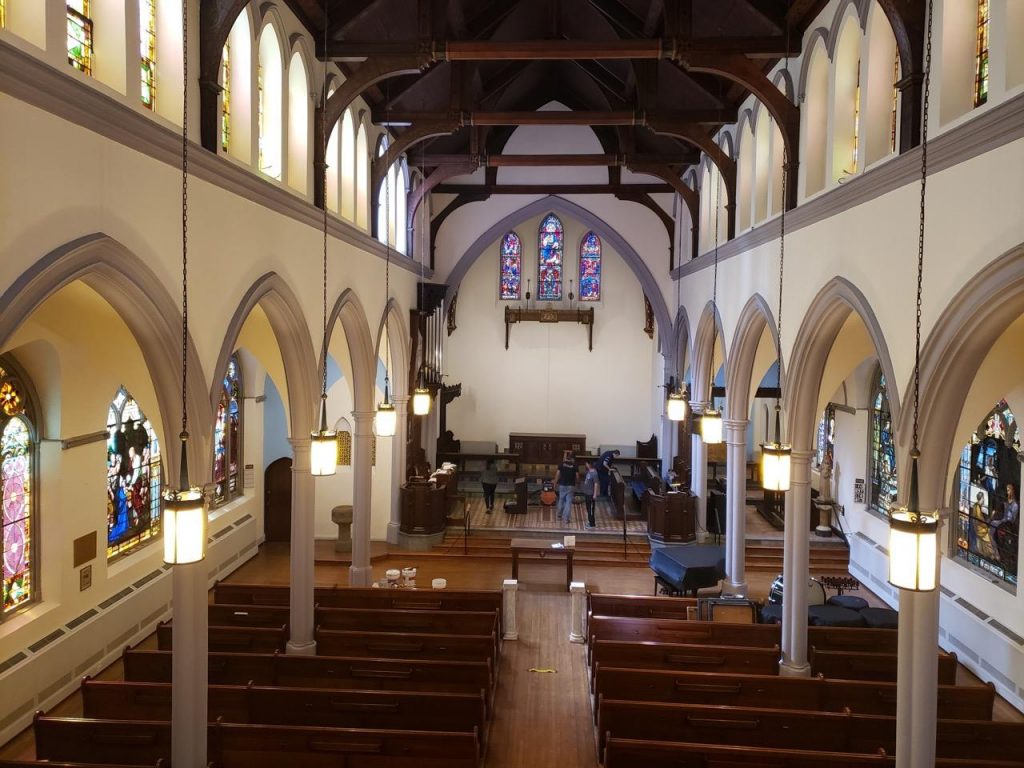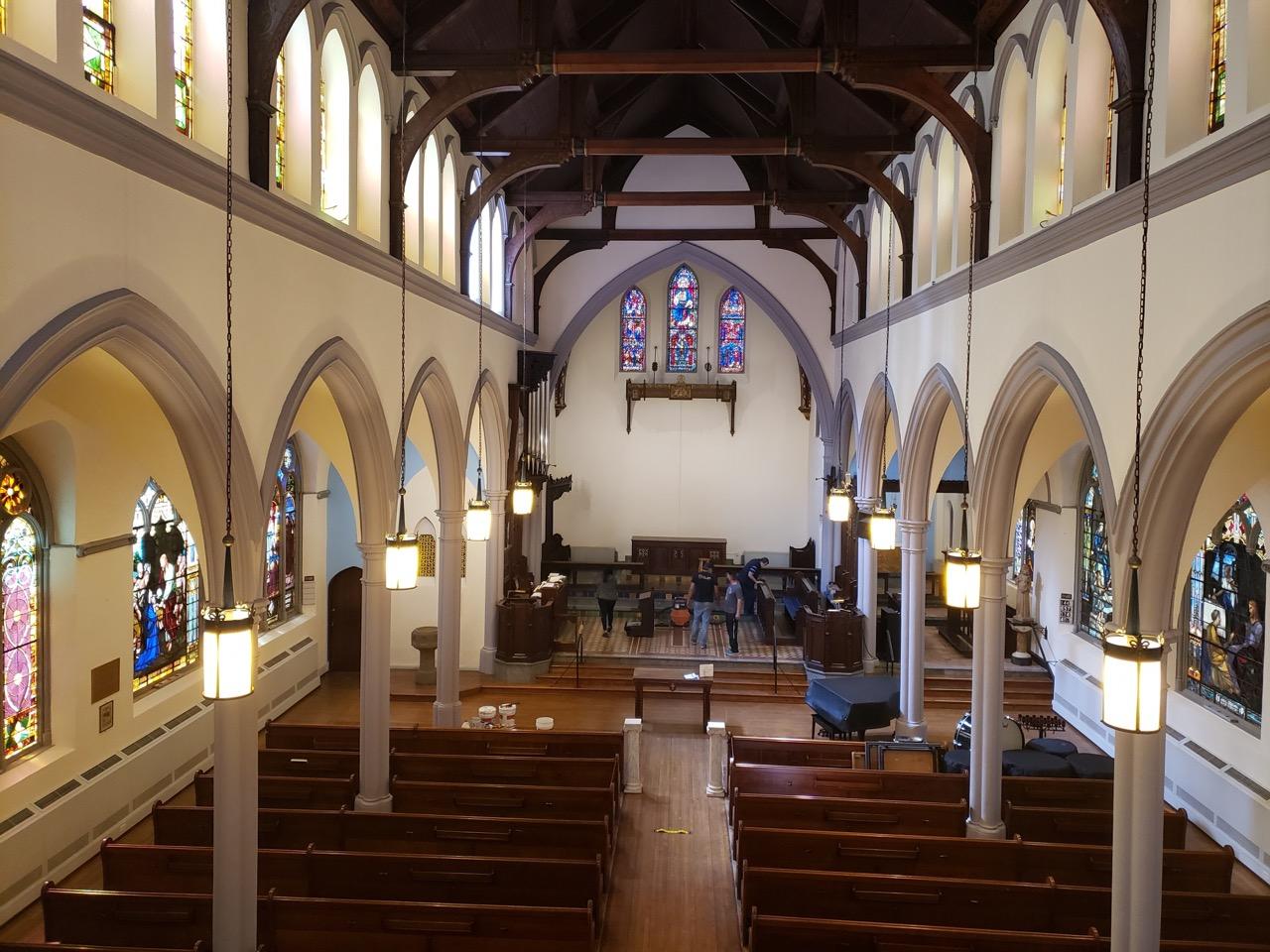 Egan's Church Restorations plaster experts carefully removed the water damaged, saturated plaster.
Wire mesh was then secured to the original wood lathes to create a stable anchor for new plaster.
Plaster mixed to match the original historic plaster was then applied, sanded and painted.
After all the plaster repairs were complete, we repainted the church, removed our scaffolding and cleaned the church to make it ready for mass.
Do You Have A Church Painting or Plaster Repair Project?
Call (800) 484-1874 or contact us online for a free consultation and quote.