Hamlin Kneelers

Hamlin kneelers are by far our most popular replacement metal kneelers and can be installed by almost any "handyman" with the factory supplied jig to help align the mounting brackets. By having your staff undertake the removal and installation of new kneelers, you can save thousands in outside contractor costs. However, we do installations for clients who prefer.
Egan Church Restorations offer our replacement metal kneelers nationwide but only offer installation for the northeast US.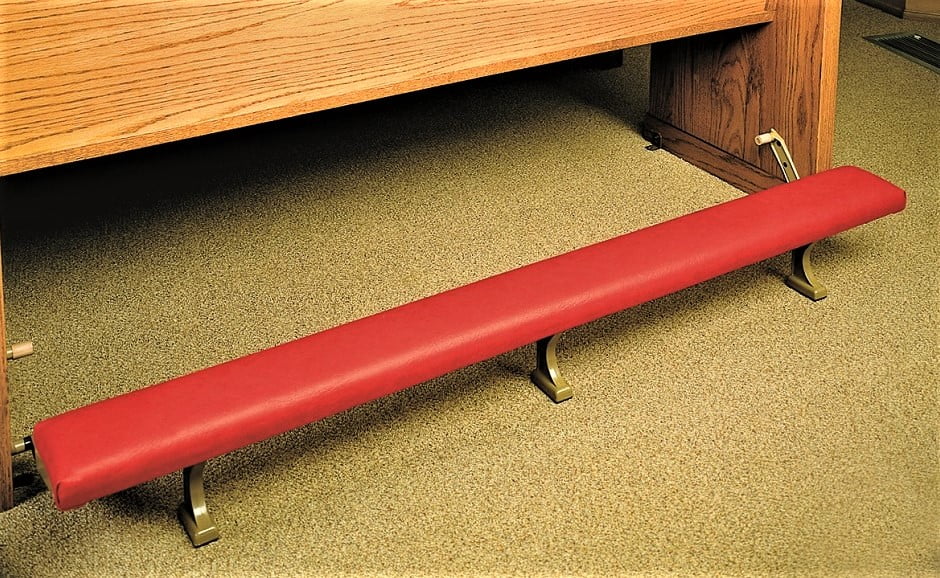 The above photo shows one of the Hamlin kneelers in place with it's metal framing. What makes this kneeler so popular is that in addition to it's durability and light weight, the various parts are interchangable. That means is one piece should get damaged, the entire kneeler doesn't need to be replaced. The pads are screwed onto the metal rail underneath (not shown) and come right off if the fabric tears. The legs unscrew if one become bent. The anchor brackets are set simply with wood screws and can be replaced easily.
To obtain a quote for your review, all we need to offer a price is some basic size information. Measure each pew from the inside face of one pew end, to the inside face of the other pew end. Then note how many kneelers are in the pew. The info would look like this: 20 pews, 14 ft 6 in each. 4 kneelers per pew. We can then prepare a quote for your consideration.
If you are ready to move forward with an order, Hamlin kneelers are all cut to fit your pews, so precise measurements will be needed. Below are several images and descriptions of how to measure for new kneelers. Any handy person can do it with just a tape measure.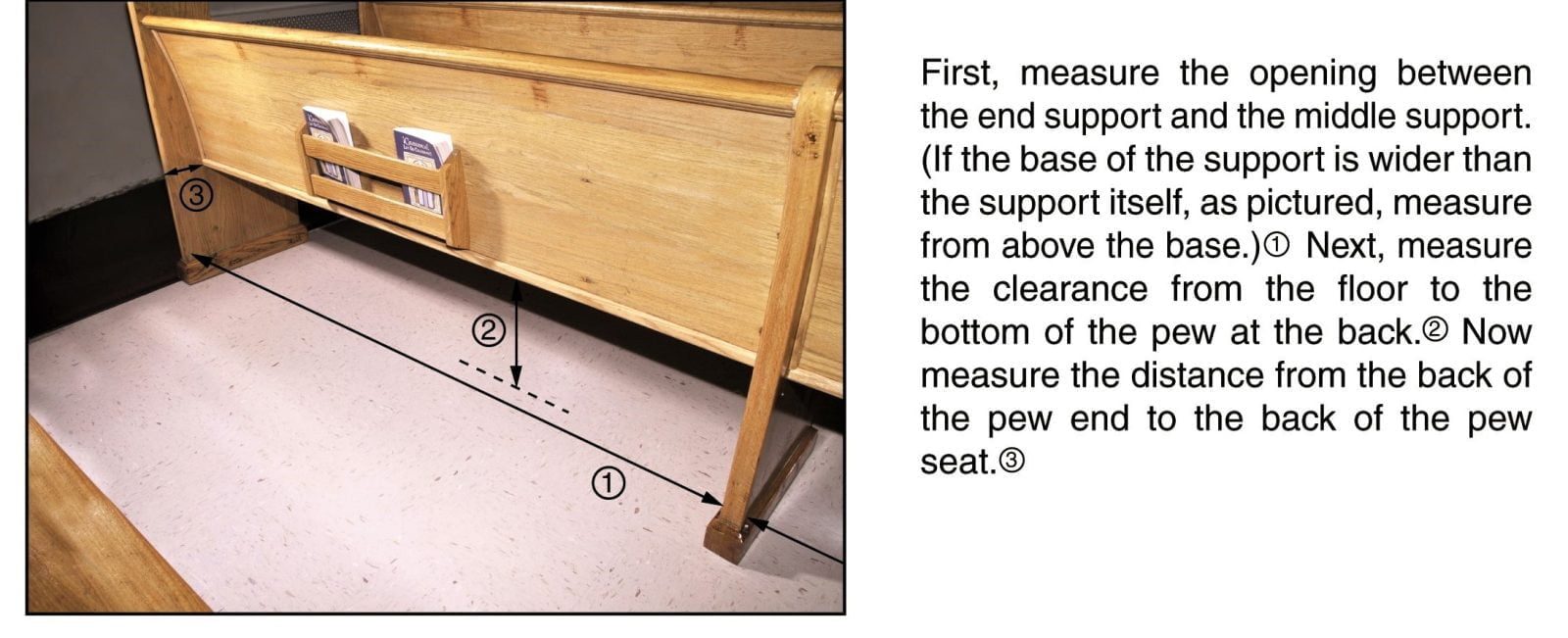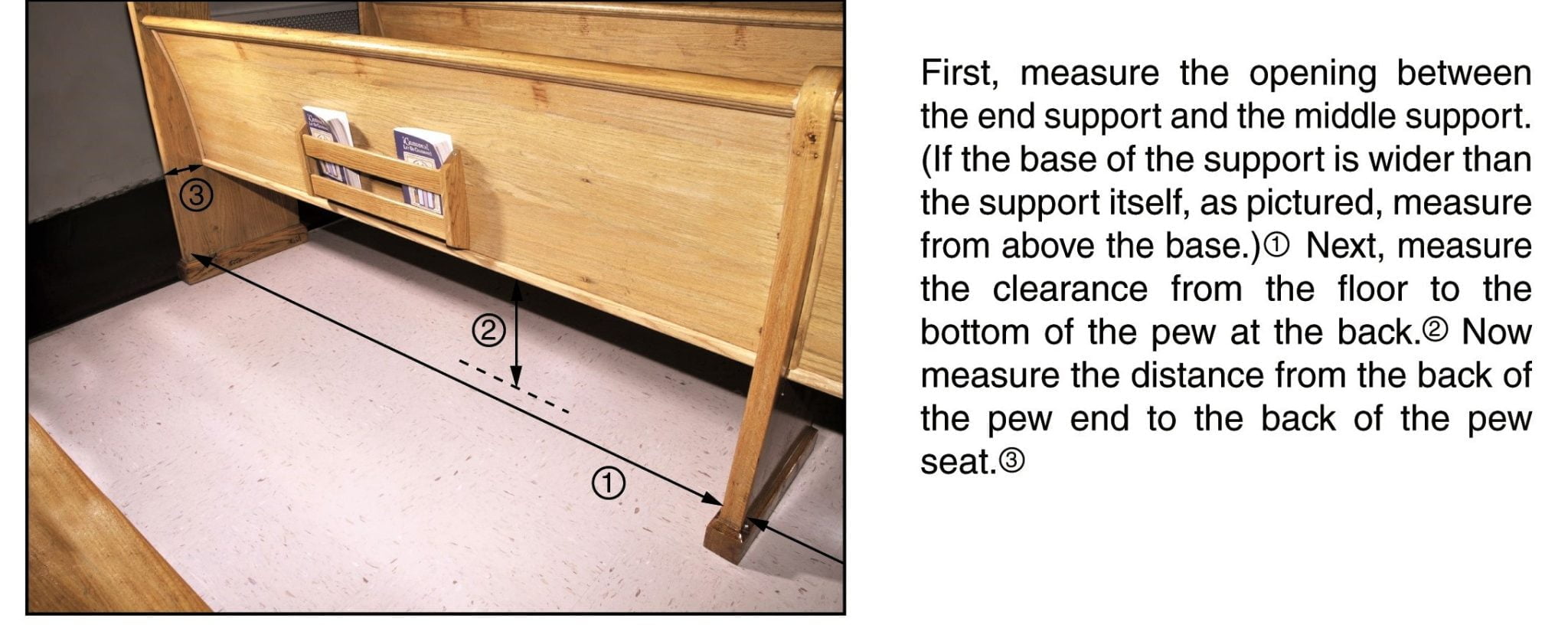 STEP 1: Measure the length of the space between the pew end and the other pew end of intermediate support. Please provide exact numbers, not rounded off. We will adjust them to make a good fit.
Step 2: Measure the space from the floor to the bottom of the pew seat.
Step 3: Measure the distance from the back edge of the pew end to the back edge of the bottom of the pew seat.