Church Hardwood Flooring. New Installation and Refinishing

Church Hardwood flooring requires church flooring experts to deal with the heavy furniture that needs to be moved or reset. Egan Church Restorations can help your church add new hardwood floor for either the altar area or for the pew seating area. Red Oak, walnut, ashe or any type of hardwood material. Our team can also assist with refinishing existing hardwood flooring to restore it's original beauty and elegance.
Holy Family Church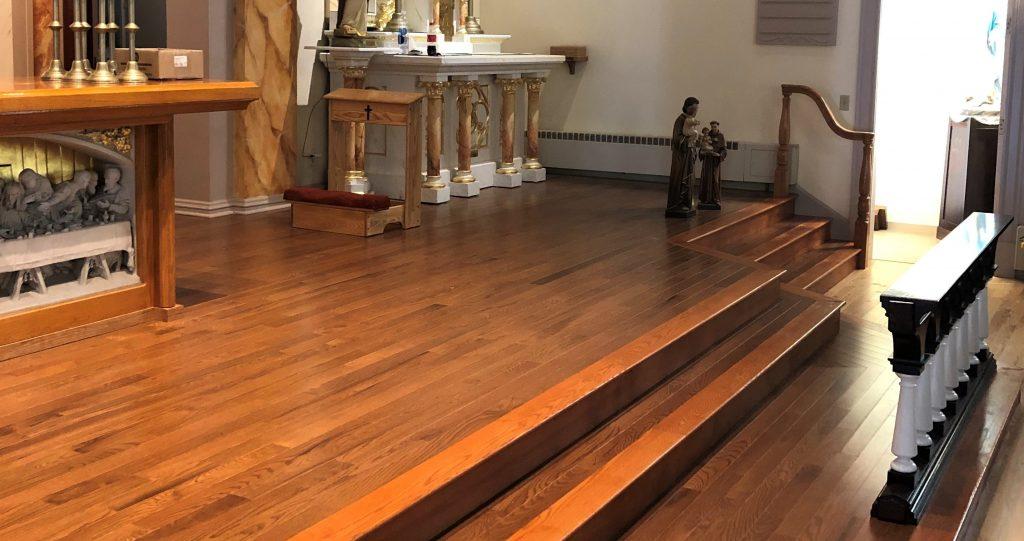 Egan's Church Restoration's were hired by Holy Family Church to assist with a full interior renovation in preparation of their 100th Anniversary. As part of this work, the existing hardwood floor in the sanctuary needed to be replaced. Dampness from the basement has caused many boards to warp and it was determined replacement was less expensive than repair.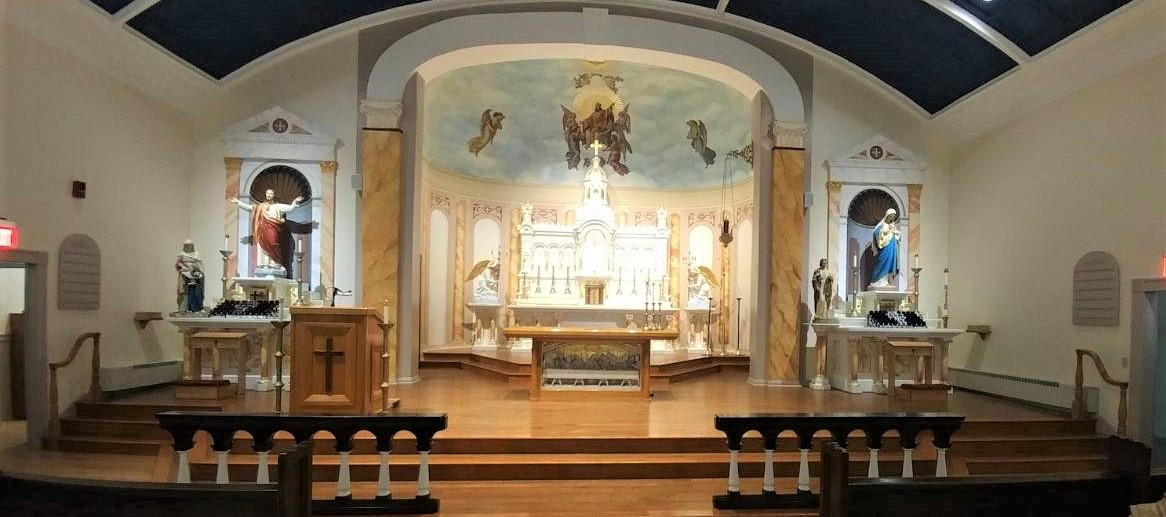 Hardwood Floor Refinishing.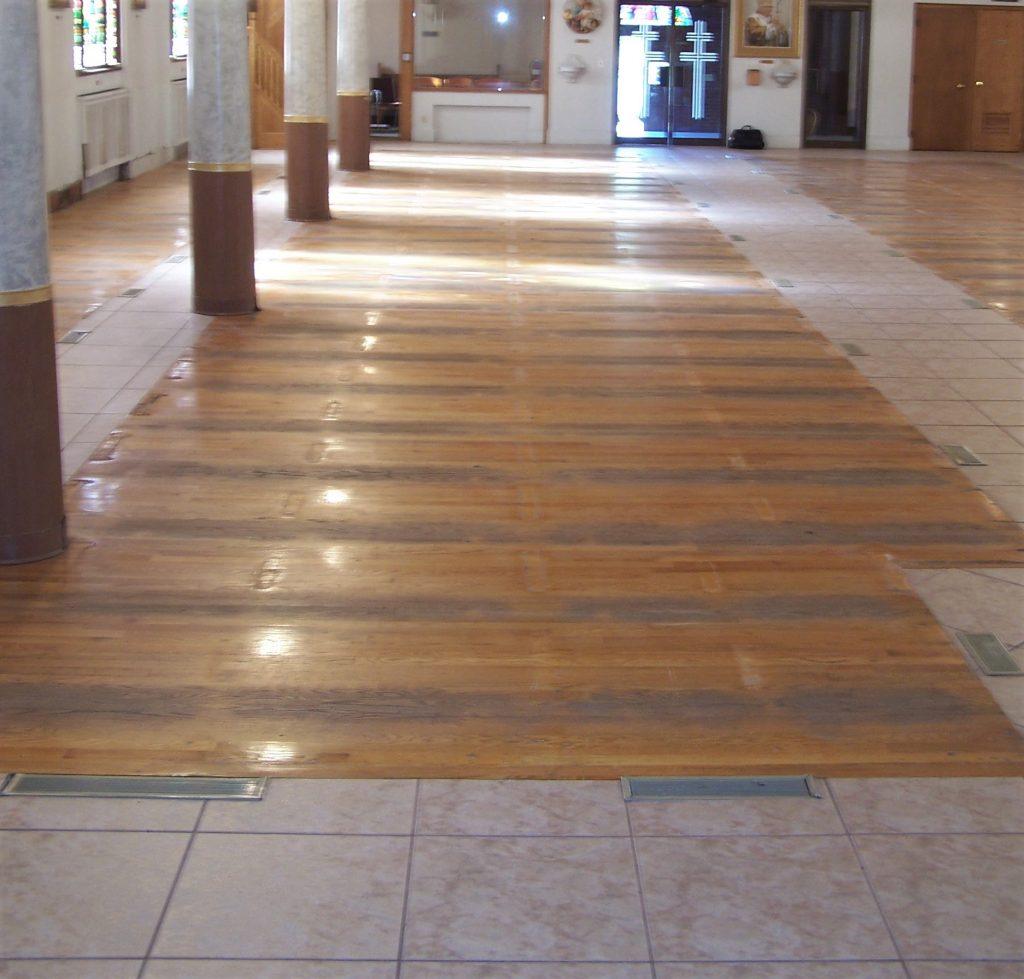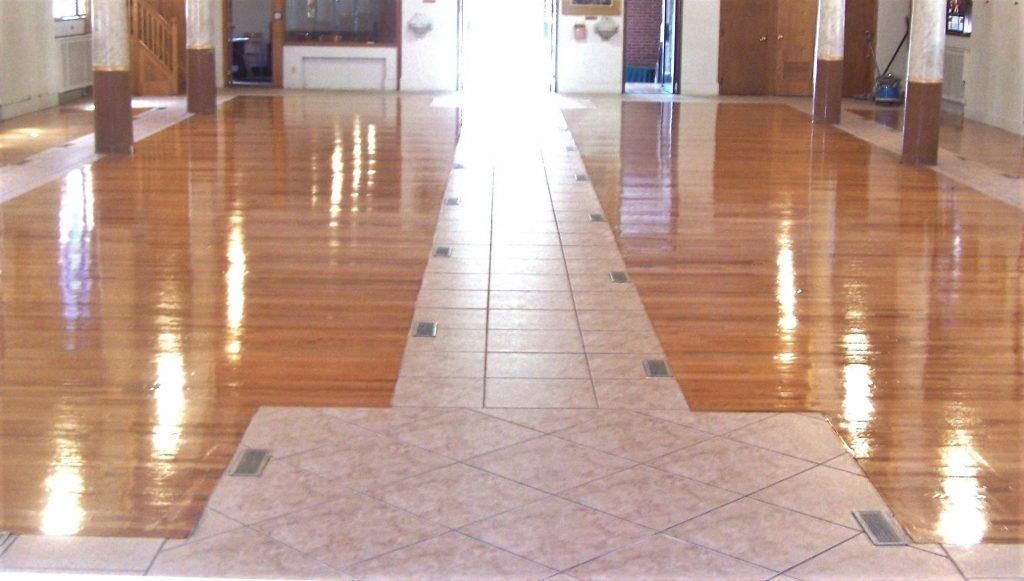 Hardwood floor refinishing in churches requires not just good skill with wood refinishing, but moving and resetting heavy church pews. Egan's Church Restorations, pew refinishing crews have the experience to properly disconnect the pews from the floor, move them for the floor repairs and reset them in their original positions.
In addition, after thorough sanding of the hardwood floors in churches, when applying polyurethane to the oak floor, it needs to be 3 to 5 coats to an almost "gym quality" finish. This insures the heavy wear and tear as well as rock salt and dirt don't damage the floor.
CONTACT US for a free consultation and quote.
800 484 1874 info@eganchurchrestorations.com
Visit the following pages to see more examples of our high-quality decorative painting and historic plaster repair.