Solid Wood Pews
Solid wood pews or pews with cushions when purchasing for your worship site can be a daunting task. There are many styles of pew designs, different shapes, materials, and seating types. Egan's can help with our expert advice for almost any sized project and offer competitive pricing with high quality materials.
| | |
| --- | --- |
| | |
| Colonial Style | Contemporary Design |
Solid wood pews come in many styles
Choosing the right pews for your site
The first step in choosing new pews for your site is to determine which shaped layout will work best for the worship service and meet your seating needs. The 2 most common choices are straight pews or mitered pews. The 2 photos above are good examples of the standard straight pews. The photos below are examples of a mitered pew.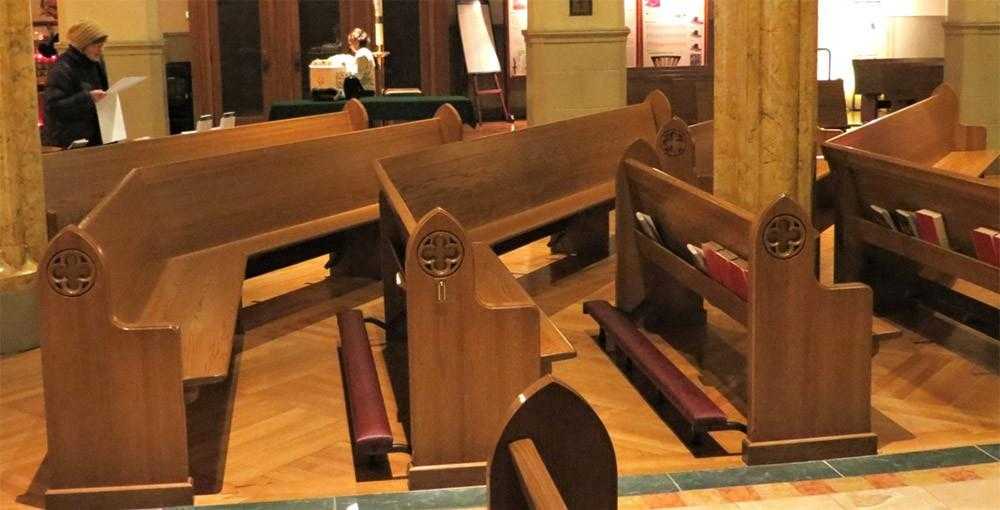 Mitered pews ( angled) at St Malachy Church. Manhattan, NY
Support columns throughout the church created the need to angle the pews to maximize seating and allow the congregation to still see the pastor during services.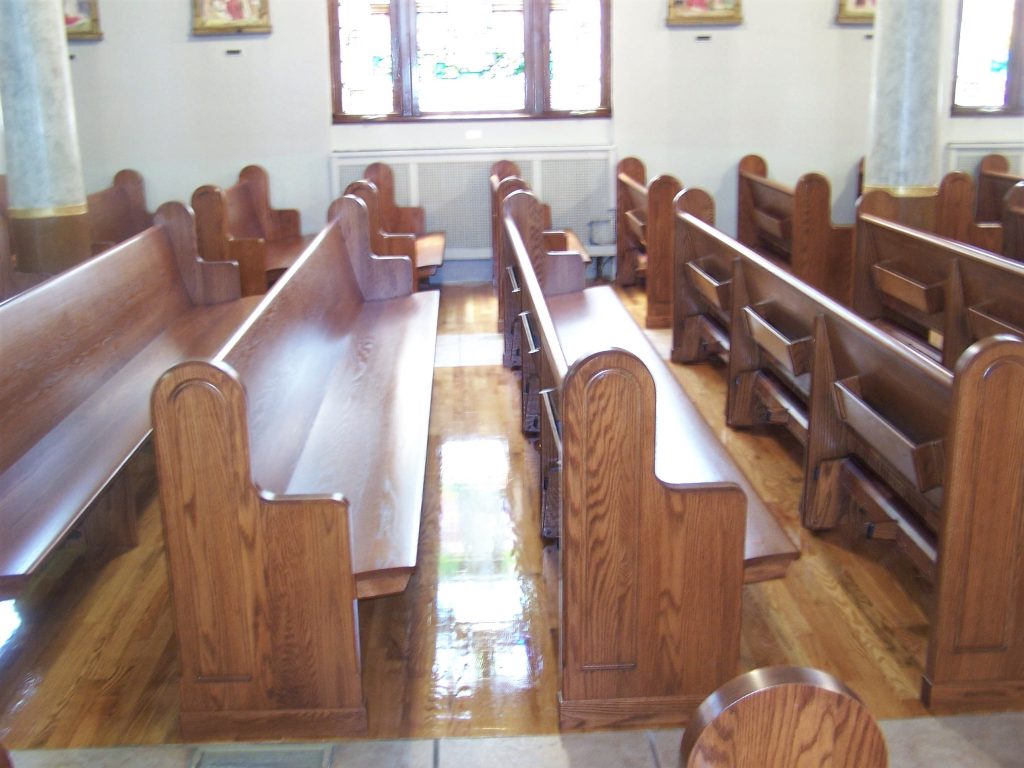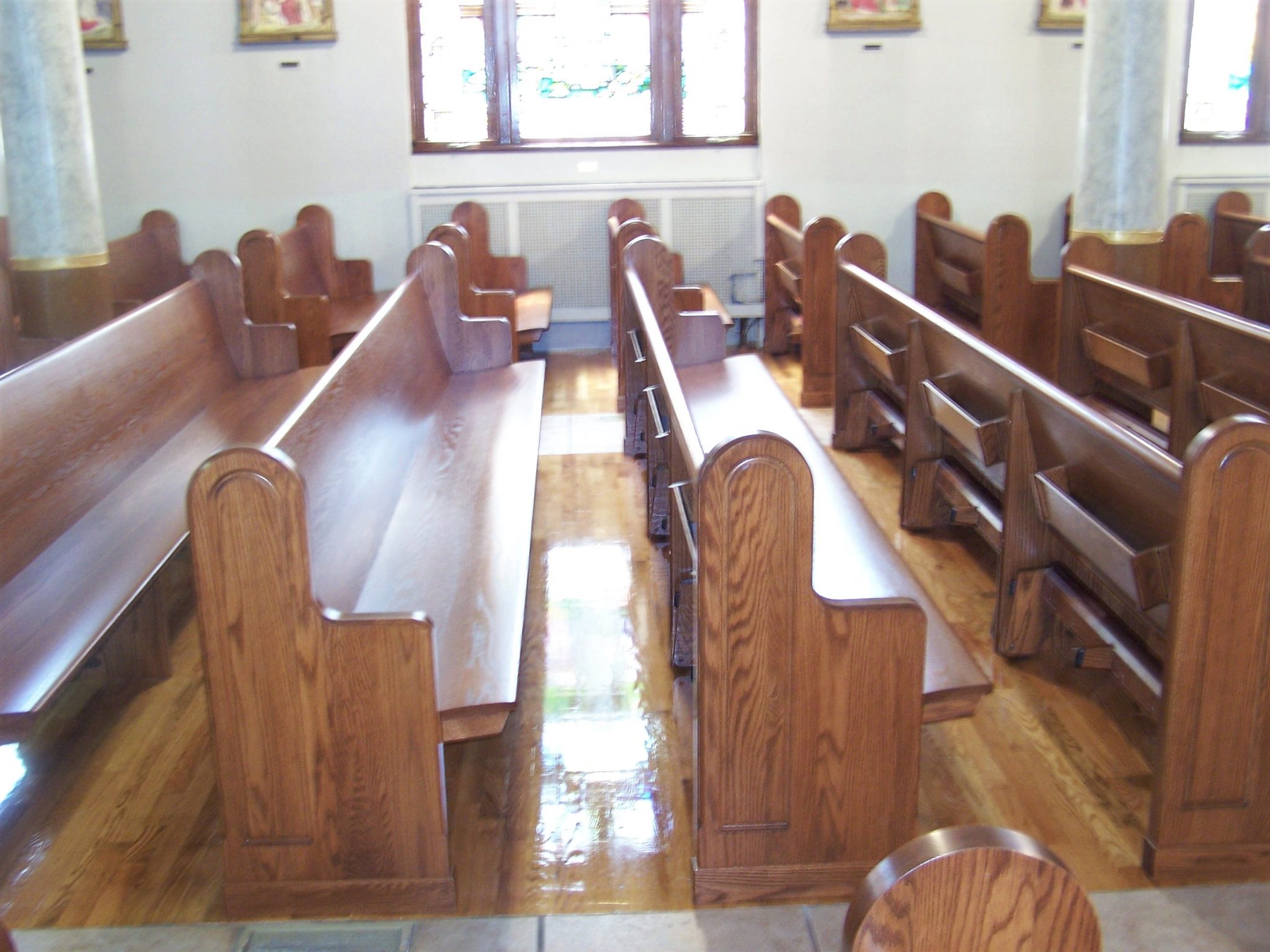 Straight pews. Straight pews are by far the most common type of design for most sanctuaries. This layout allows for good sight lines to the altar/chancel area for everyone in the congregation. Straight pews also allow for easy flow of traffic for congregations that have communion services.
Choosing an end style is next.
The 2nd Step in choosing your pews is to choose what style will fit your site. Gothic, Romanesque, Contemporary or modern. We offer numerous end styles to help meet your style or we can create a custom end. Below are just a few examples of the many choices we have to meet your needs.

The final step for selecting your pews is to decide on whether they should be all solid wood, cushion seat with wood back or cushion seat with cushion backs. All are made with comfort in mind, and the choice of material may simply depend on the length of your normal services.

The type of pew body you choose should consider the length of your normal services as well as the need for durability. Solid wood pews will have less maintenance issues over the long haul, than cushioned pews, but cushions are more comfortable for long services.
Call us for free consultation. 800 484 1874