Faux Stone Painting

Faux stone painting – St Mary's Episcopal. Portsmouth, RI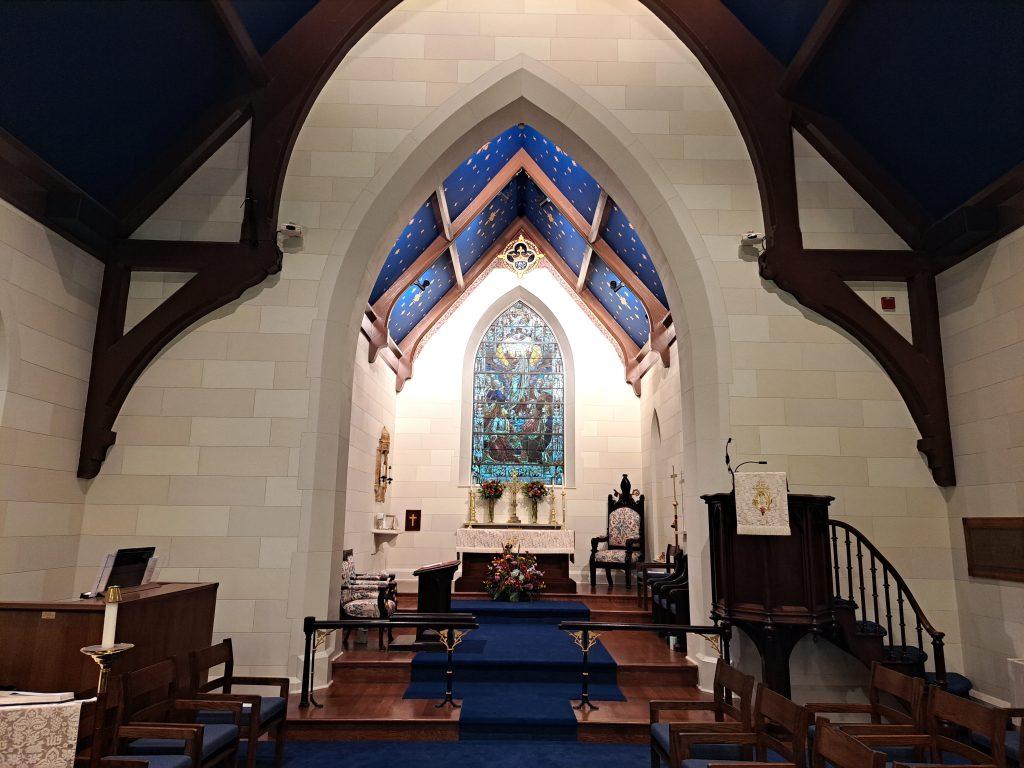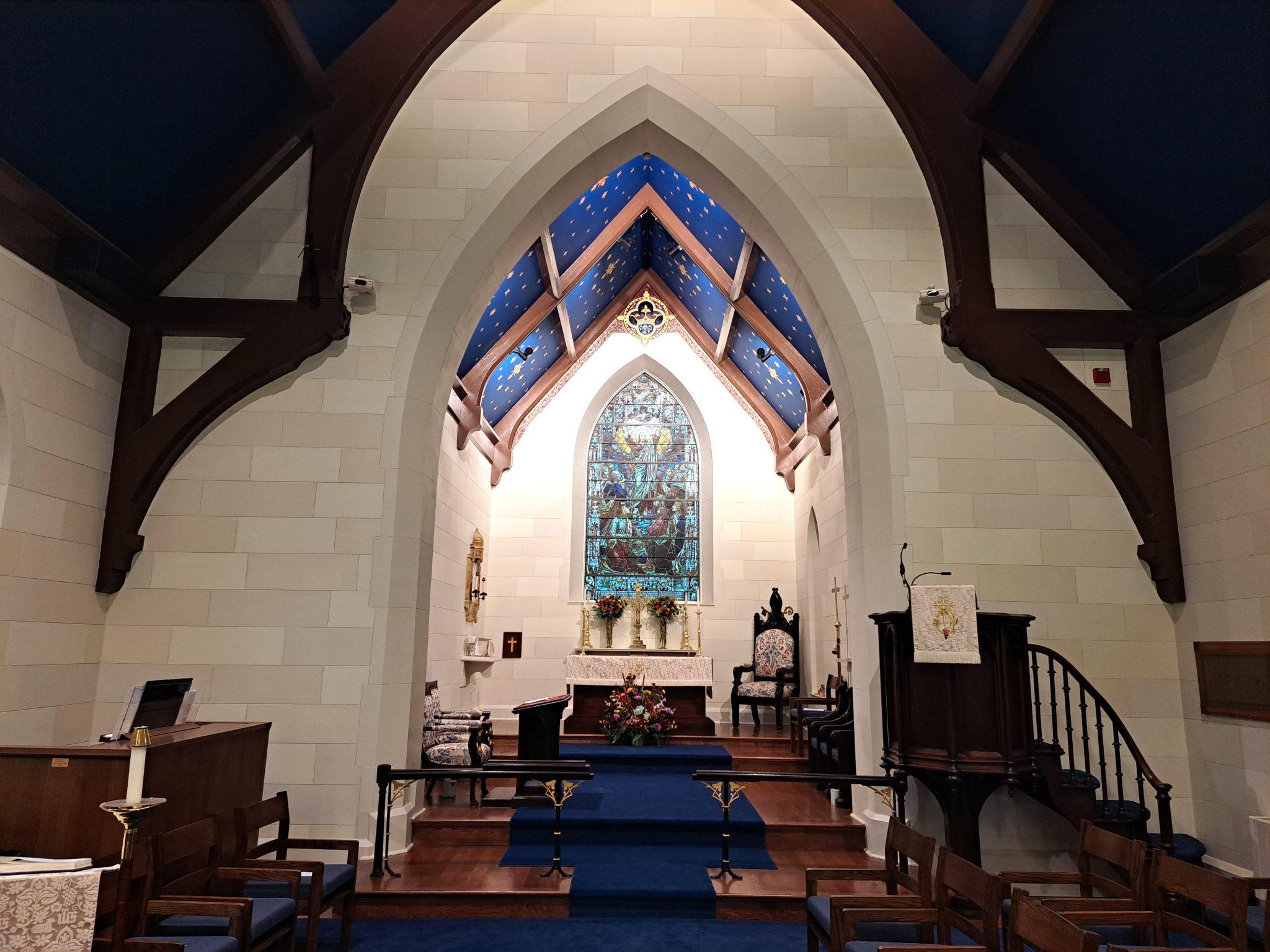 Faux Stone painting at historic St Mary's Episcopal Church in Portsmouth, RI. The church underwent a complete interior renovation which included extensive plaster repair and decorative painting. The vestry hired a preservation specialist to assist in returning the interior finishes in the church to the original. Egan Church Restorations were hired to do all the plaster repair and painting.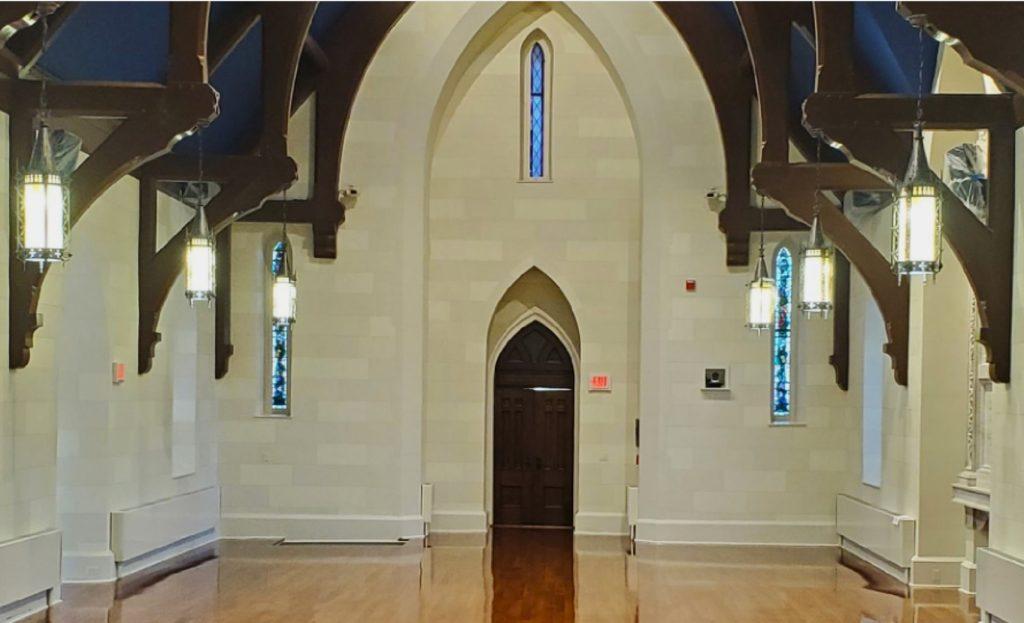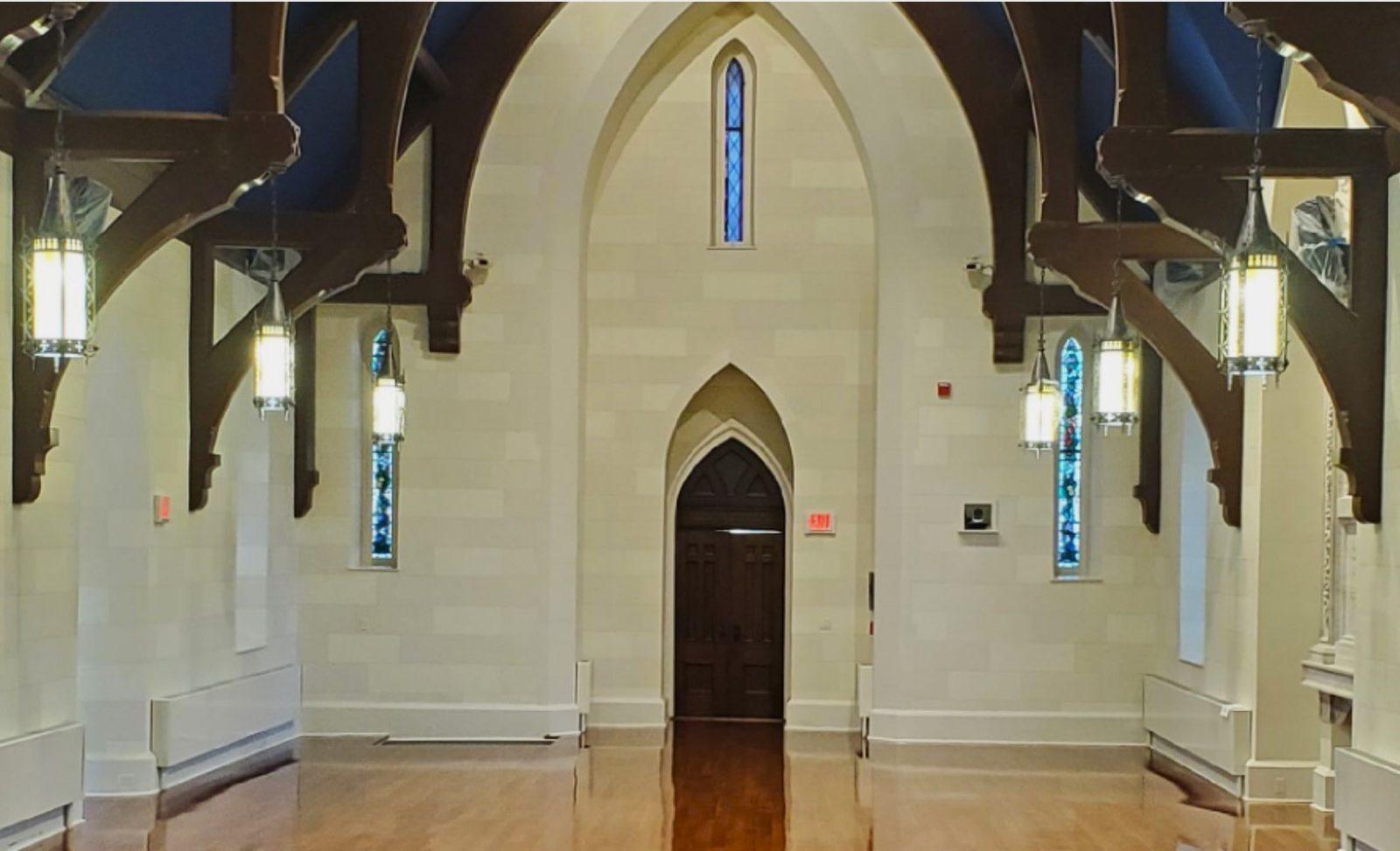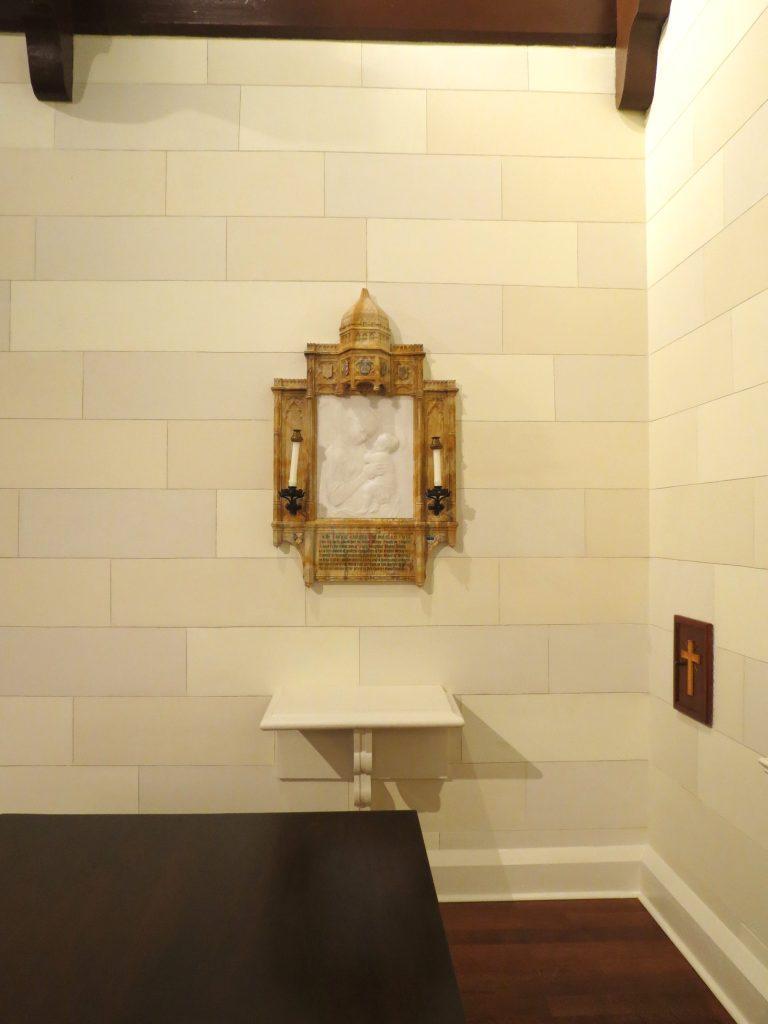 Faux stone painting – St John's in Middletown, CT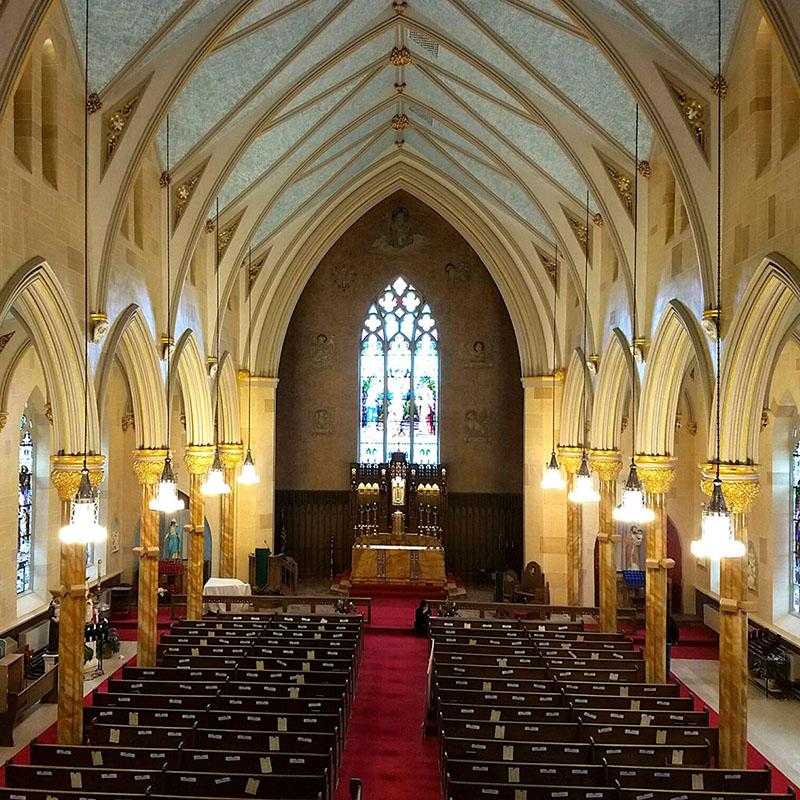 Egan's Church Restorations were chosen from a number of bidders for the interior renovation of St. John's historic church (1890) because of our liturgical designs and past history of exceptional quality work. Our liturgical designer developed a number of design changes for the building committee to choose from to help highlight the architectural features of the building and offer a "prayerful" feeling.
A "faux stone" finish in light tan shades were added to all the upper and lower walls to break up the "plainness" of the walls. We then added a light blue "rag roll" finish for the ceiling to add a little contrast and simulate a "sky' effect. Gold paint highlights were added to the ceiling ribs to offer a little contrast.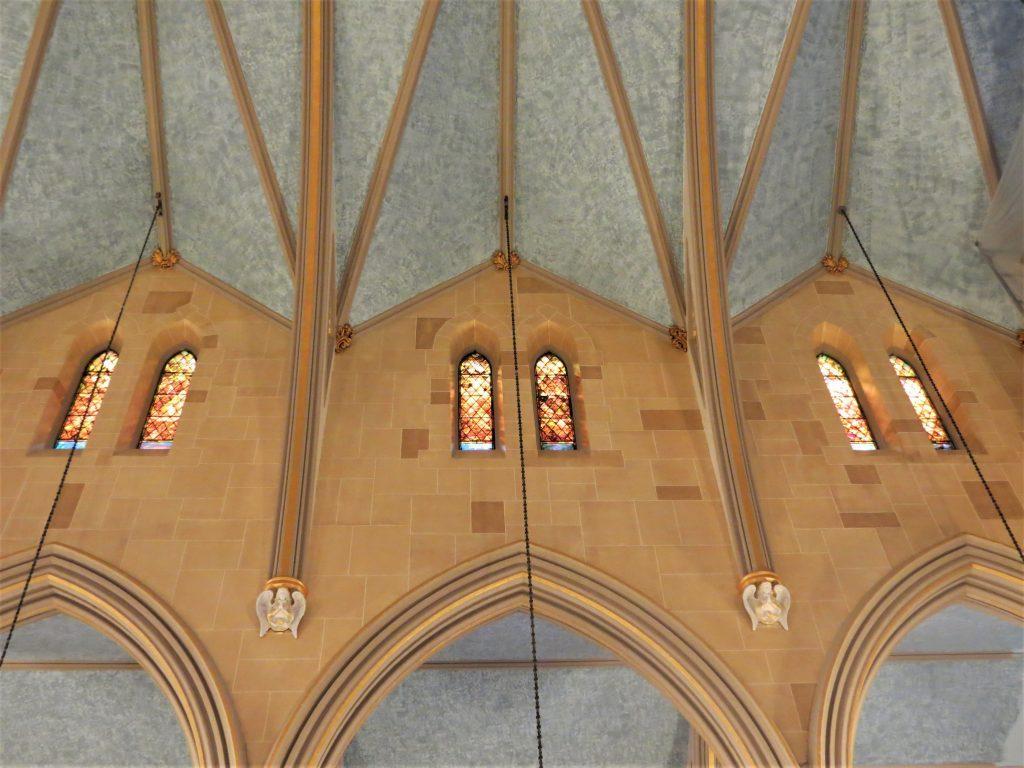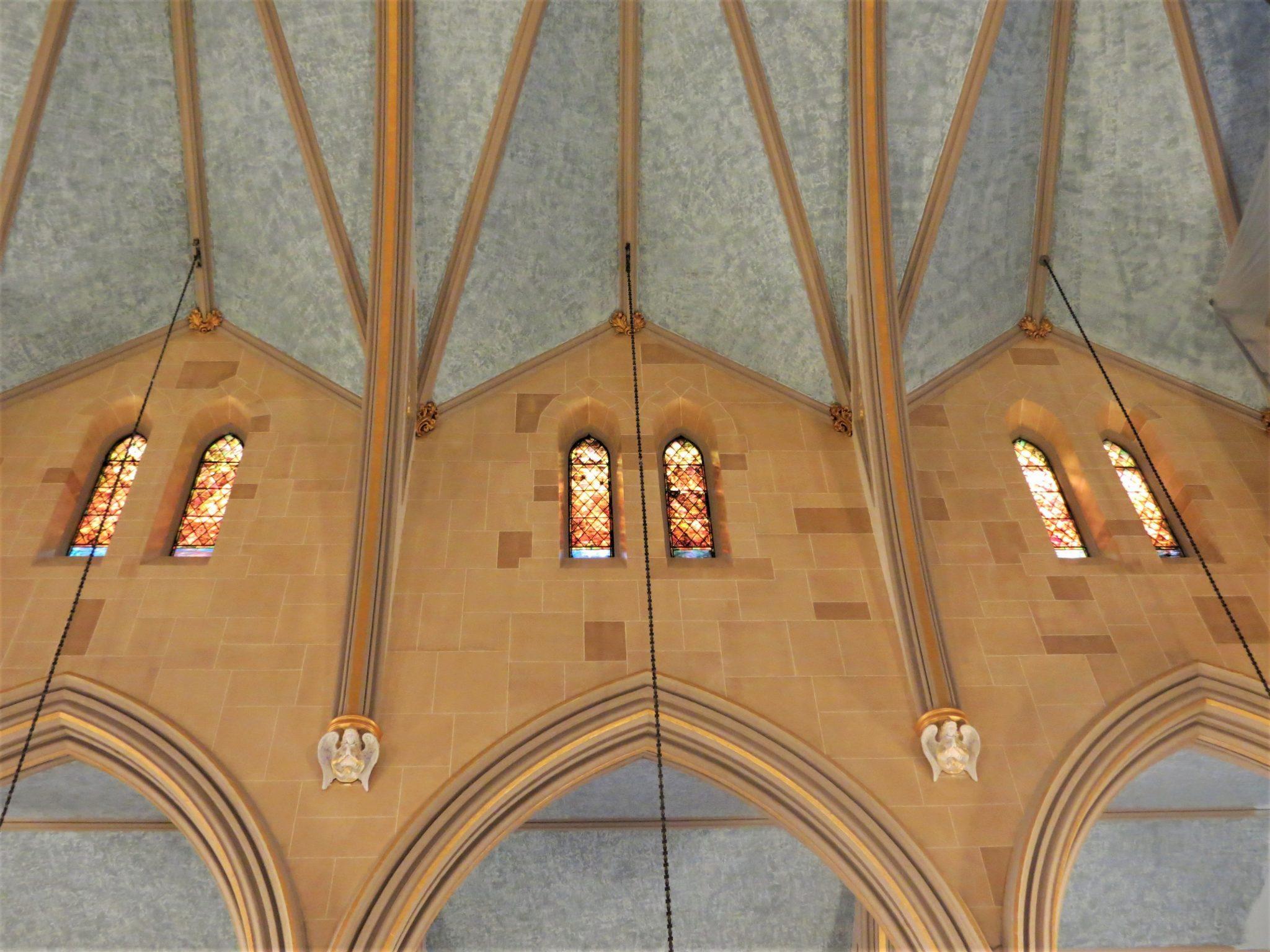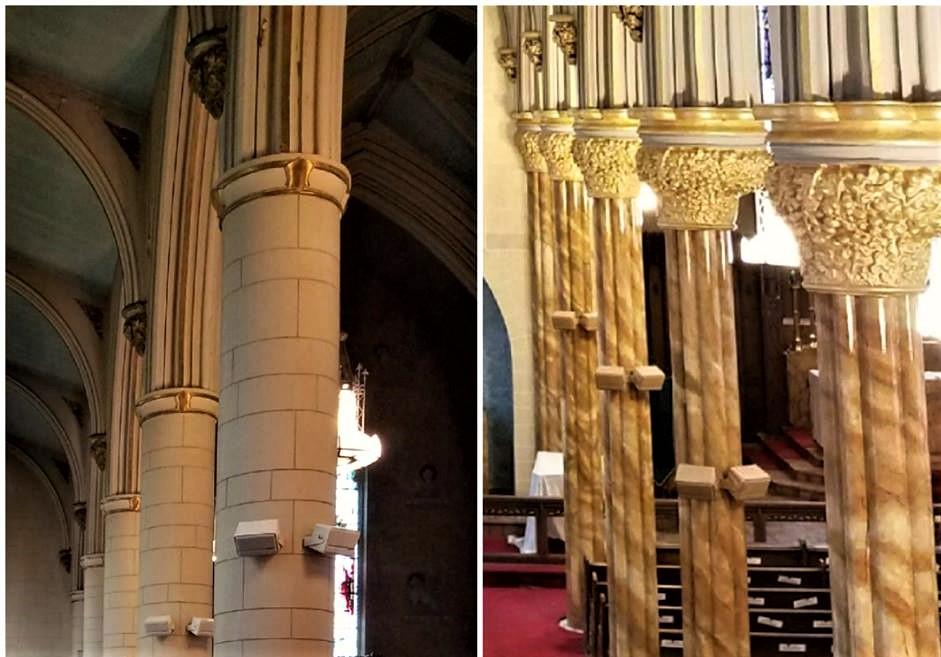 Before: Plain columns After: New plaster capitols & faux marble.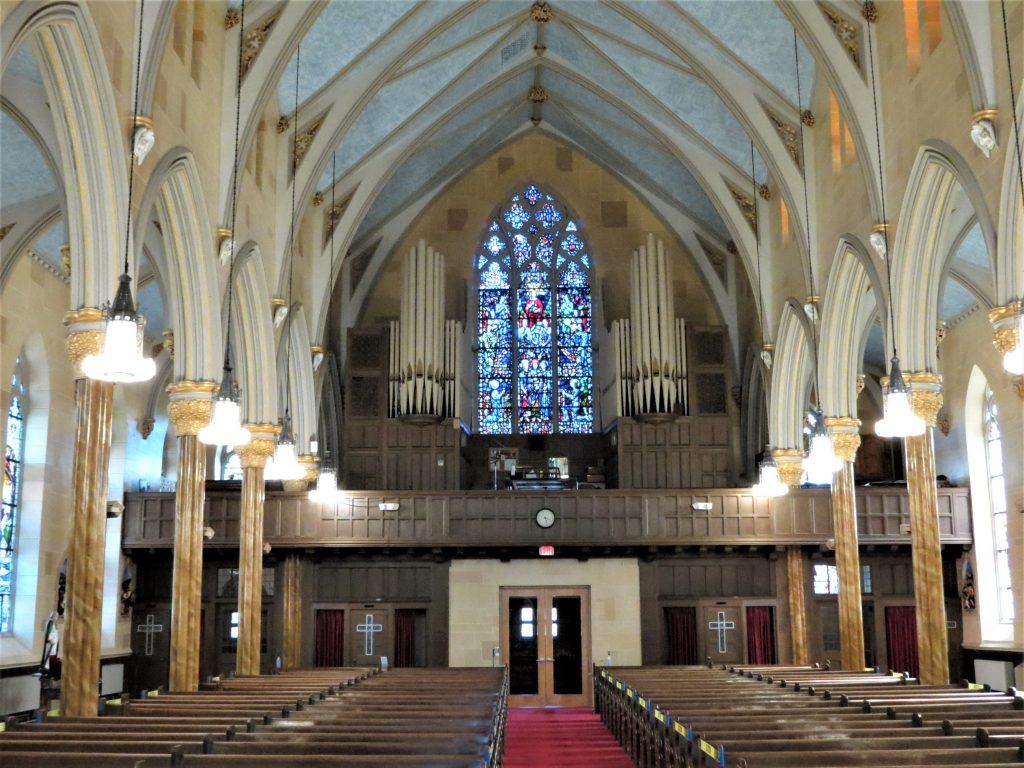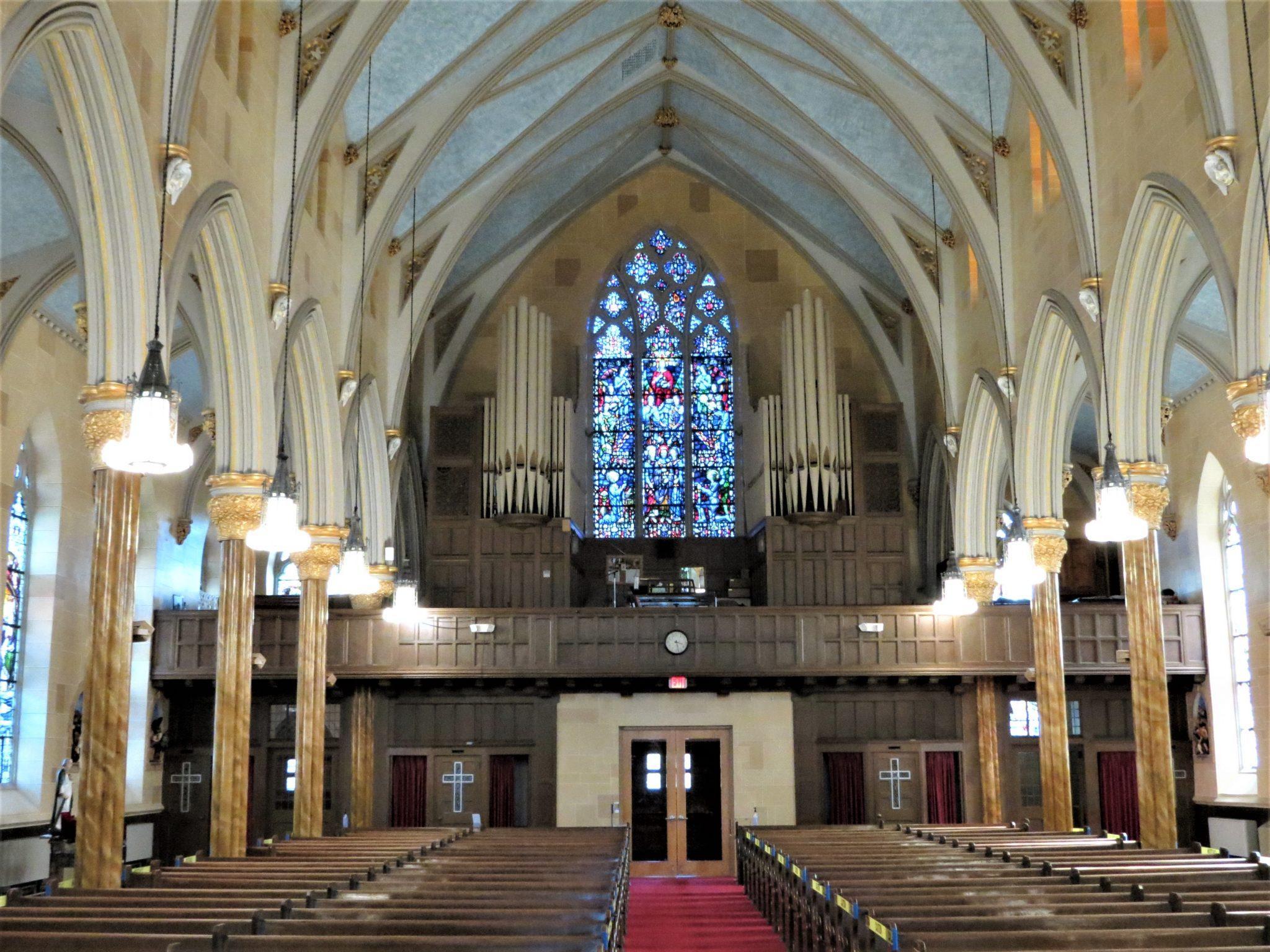 Let our team of expert church renovation specialists and liturgical designers, help you restore your church.
Contact us for a free quote and consultation. 800 484 1874