Church Porcelain Flooring and Vinyl Tile

Church porcelain flooring is available from Egan Church Restorations. We can help your church add new porcelain or vinyl tiles to the chancel, sanctuary or nave. These tiles have become far more attractive in style and some imitate more expensive floors.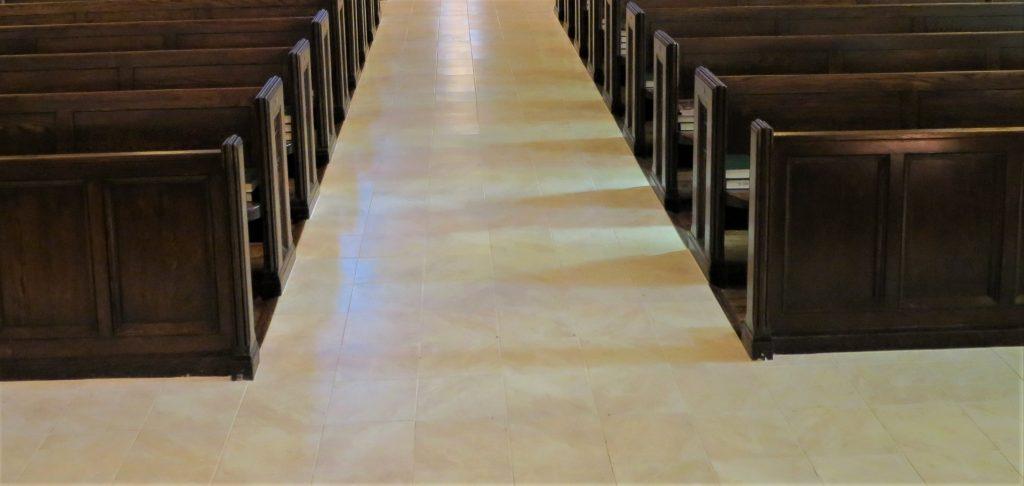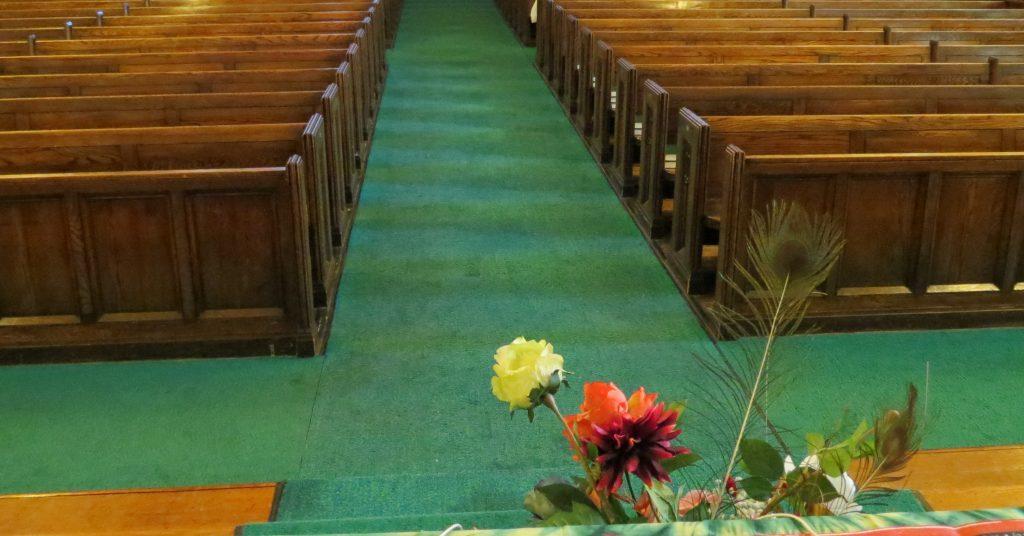 Egan's Church Restoration's were hired by St Katherine's Church to refinish the solid wood pews, refinish the hardwood floors under the pews and install new porcelain tile in the aisles and front and rear gathering areas. At $2.00 to $3.00 per sq. foot VS $ 8.00 to $ 10.00 per square foot for marble, porcelain is a more affordable choice for your floor. New advances in designs, allow for "imitation marble look" so you have the same elegance without the cost.
Vinyl Tiles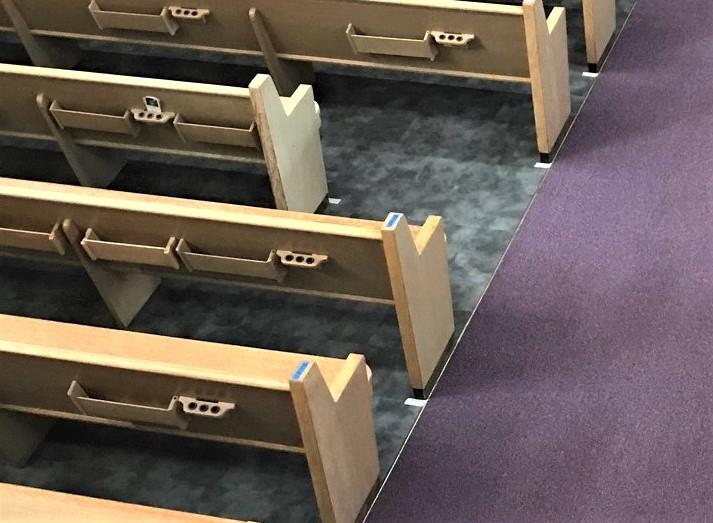 Vinyl tiles, because of their low cost and great durability, are still one of the more popular floor materials, especially under the pews. They are also a great choice for pews with flip up kneelers since the legs on kneelers can "dig" into other materials.
Unlike in the old days, vinyl tiles are available in a wide range of patterns and colors. Some are even made to imitate a wood floor.
800 484 1874
Visit the following pages to see more examples of our high-quality decorative painting and historic plaster repair.