Wood ceiling restoration. Blessed Sacrament, New Rochelle, NY.
Wood ceiling restoration at Blessed Sacrament was needed because decades of simple dirt and dust combined with large amounts of candle soot, had caused the wood ceiling and gold leaf over the side altar to become discolored and hardly noticeable. Egan Church Restorations team of artists stripped the tongue in groove wood slats down to bare wood. Applied 2 coats of new stain and then added 2 layers of varnish. After drying, our artist recreated the gold highlights and images.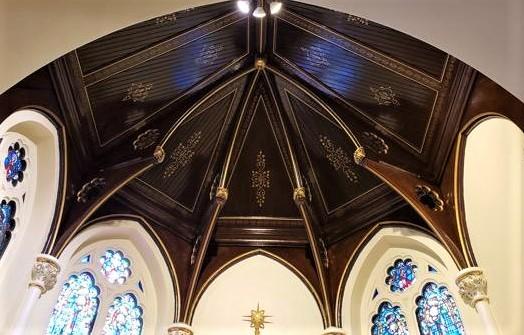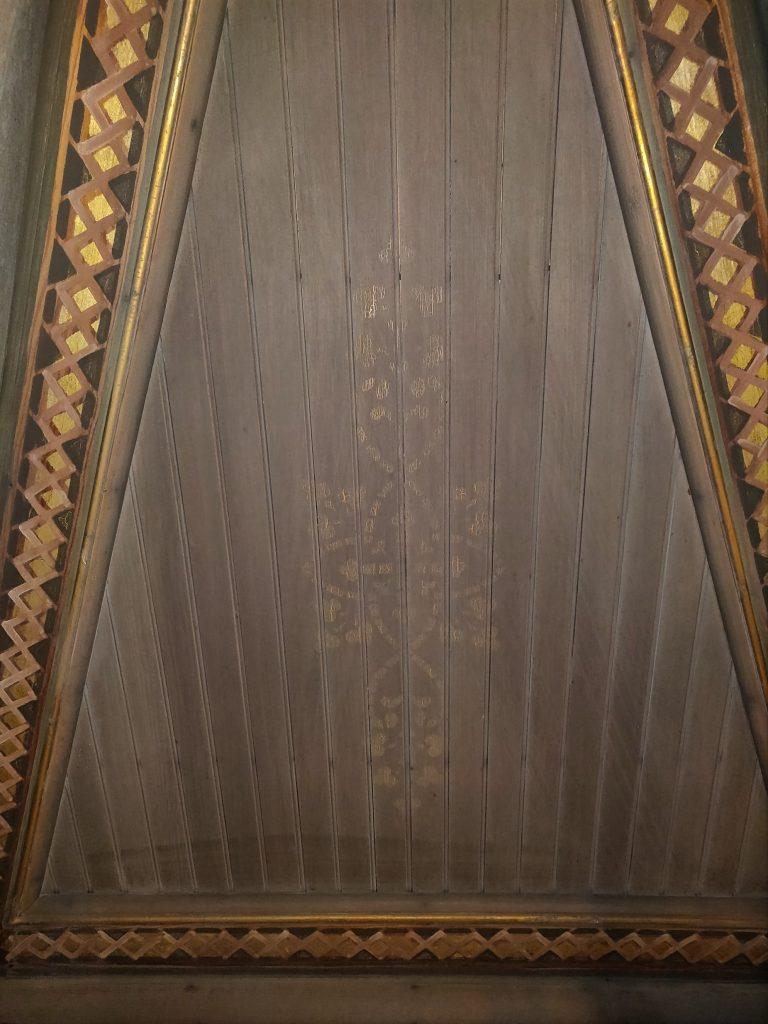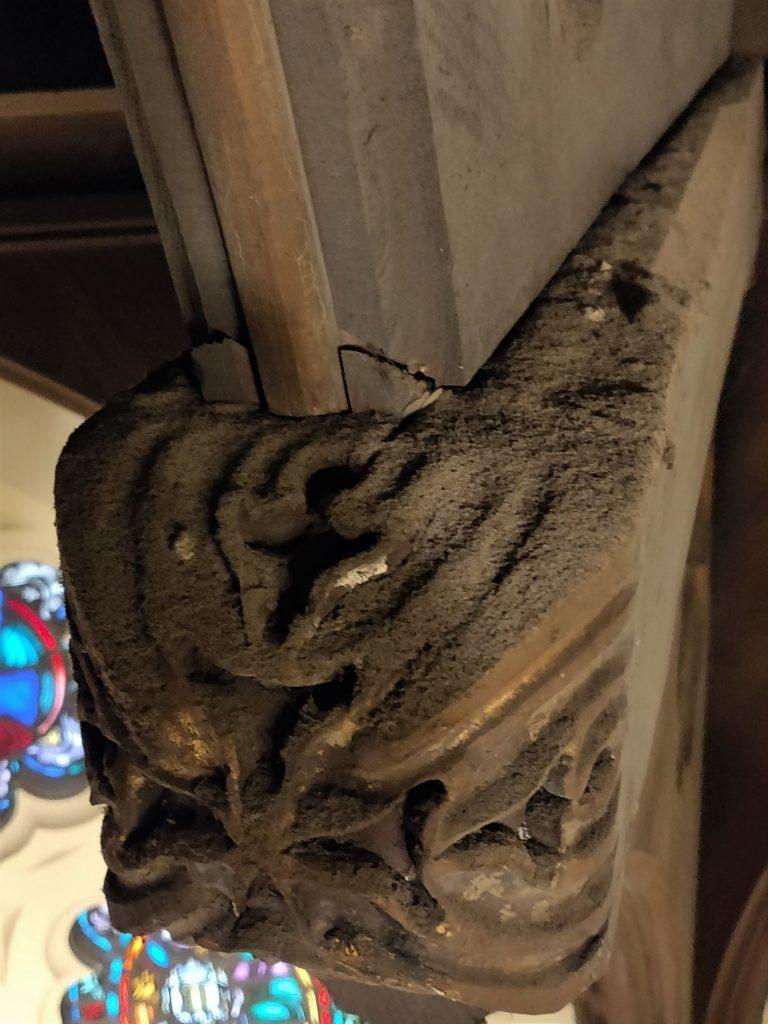 ---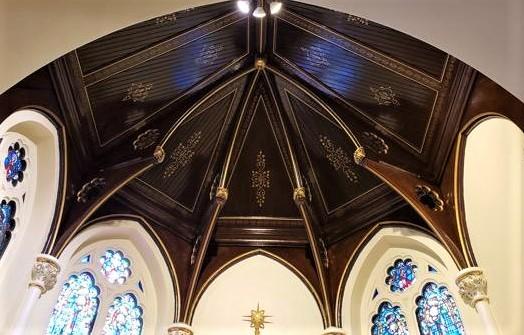 Egan's Church Restorations team also helped restore the original marble floor, hidden by a yellow carpet added back in 1980. "Restoring" the floor to it's original beauty for the parish was one part of their overall church renovation.
Do You Have A Church Painting or Plaster Repair Project?
Call (800) 484-1874 or contact us online for a free consultation and quote.
Church Renovation Services: New York, NY
Church Painting Services: Brooklyn, NY
Church Stained Glass Window Repair: Queens, NY