Stained glass window repair -UCC Congregational Church
Stained Glass Window Repair & Protective Covering replacement for a Congregational Church.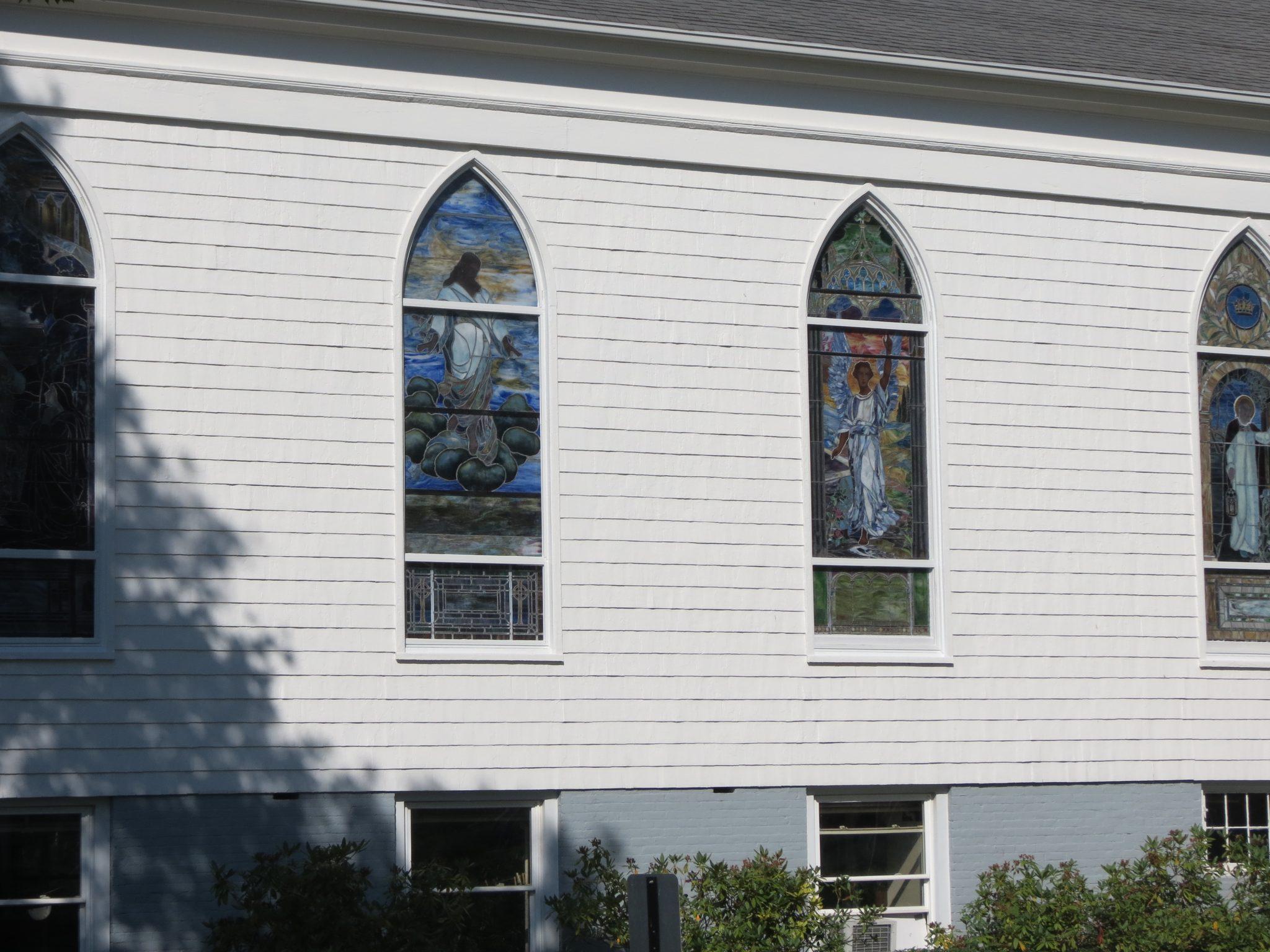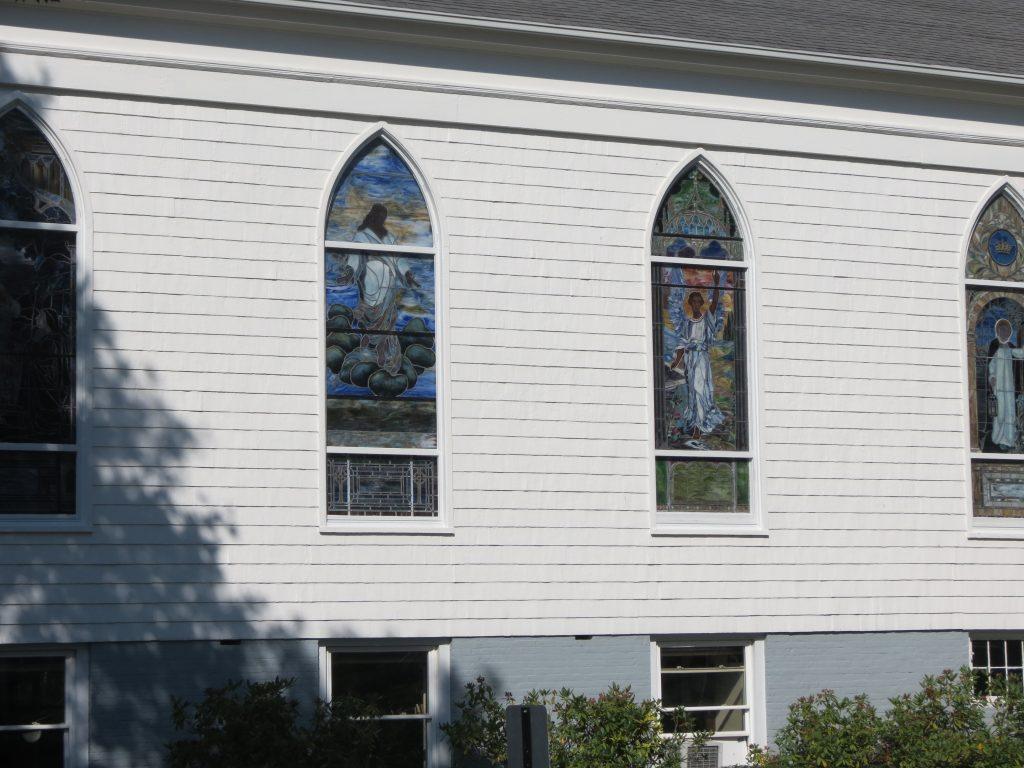 Egan's Church Restorations and our stained glass studio, Bovard Stained Glass, were chosen to help Orient Congregational Church protect their historic stained glass windows from storm damage. Hurricane Sandy cracked numerous pieces of their previous plate glass protective coverings and exposed their windows to future "super storms".
Church Stained Glass Window storm protection.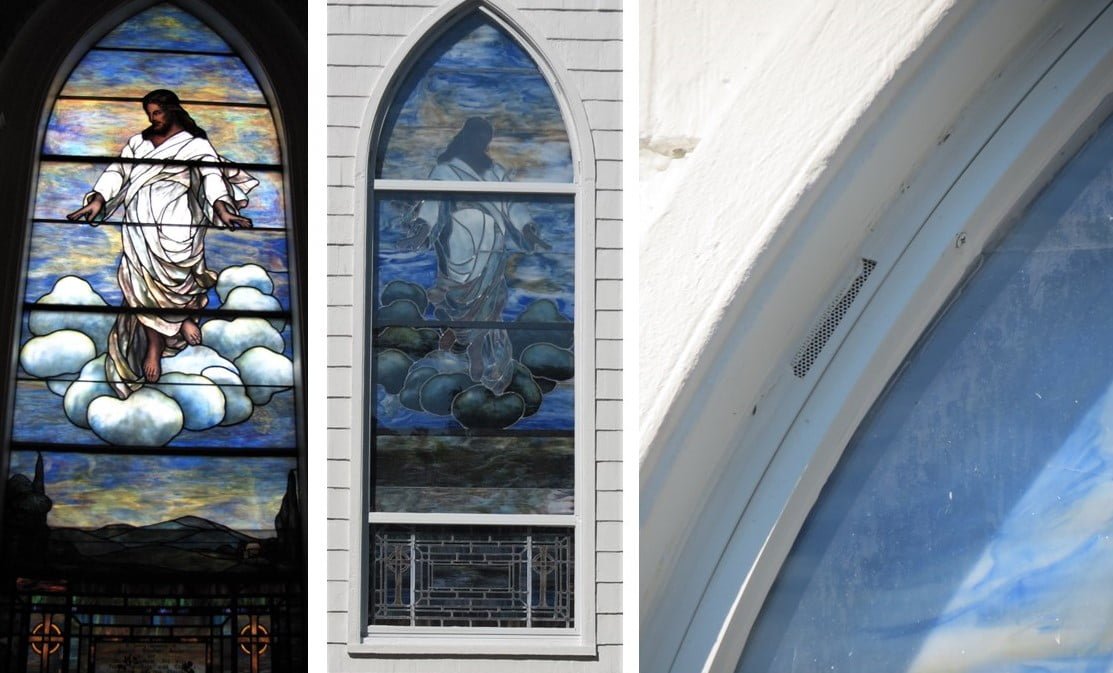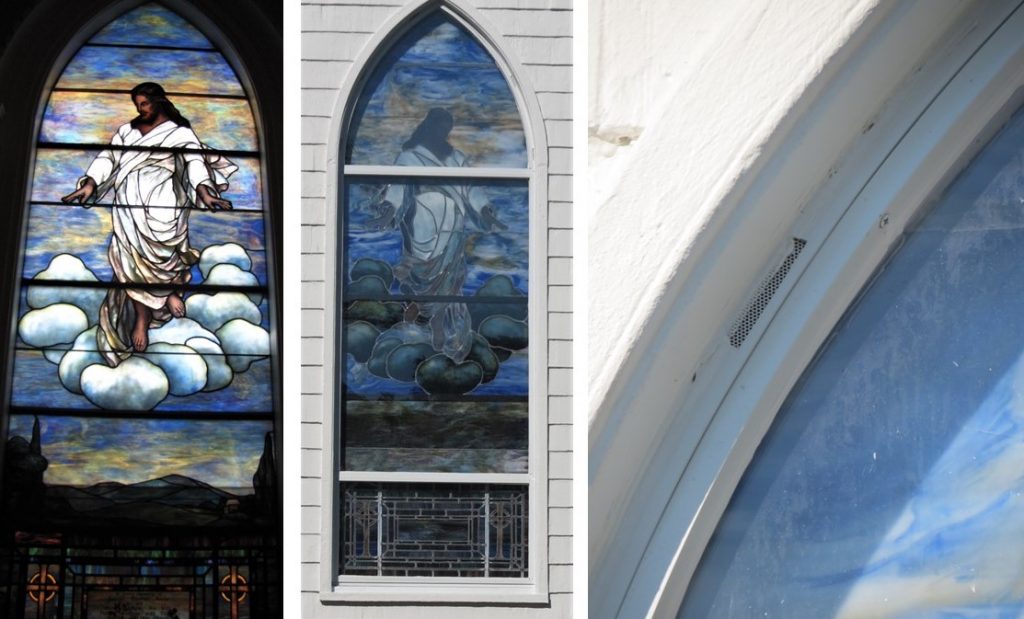 New Stained Glass Protective Coverings for a priceless work of art, requires more than simply screwing a thin sheet of protective coverings material to the wood frame as someone did back with the previous repair. Our team of window frame repair specialists, removed the old, poorly installed protective covering materials and repaired the wood frame.
After repainting the wood frame, we then installed the Bovard Stained Glass Studio's patented perimeter framing system with built in vents. We then installed 1/4 in thick tempered glass, the strongest possible protective glass. This new protective covering was certified to withstand up to 120 mph winds.
When considering a stained glass restoration project, you should give serious thought to also replacing the frames. Our new "super energy efficient" frame with insulated glass, on the outside is getting rave reviews from pastors, architects and facility directors, for the incredible reduction in heating costs that are achieved! Some have saved 25% or more.
The additional cost to replace an average frame is not that much! The above frames cost $ 4,000 ea. for removing the old wood frame, making the new frame and installation. Our shop can make any shape, any size in either aluminum as shown or wood (for complex frame details).
Some Roman Catholic Diocese are now encouraging pastors to give this concept serious thought to help prepare the church for the future and provide a maintenance free frame for the life of the church.
Do You Have Stained Glass Repair or Window Frame Repair Project?
Call (800) 484-1874 or contact us online for a free consultation and quote.