Pew refinishing and pew repair. New kneeler pads.
Pew repair and pew refinishing was badly needed for the solid wood pews at Annunciation Greek Orthodox Church in Cranston, RI. The congregation was planning numerous church renovation projects in anticipation of the 75th anniversary.
Egan's Church Restorations were hire to repair the chips in the pew ends caused by thin laminated pieces of wood attached to the ends, instead of solid oak. We also were limited to sanding the ends, since the paper thin veneer was only 1/32 of an inch deep and deep sanding would have "burned through" the veneer.
The seats and backs however, were made of 100% solid oak and our team was able to use power sanders to eliminate all deep scratches so the benches would be "like new" after a new coat of stain was applied.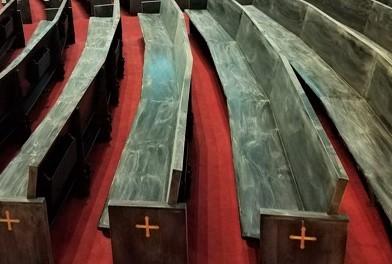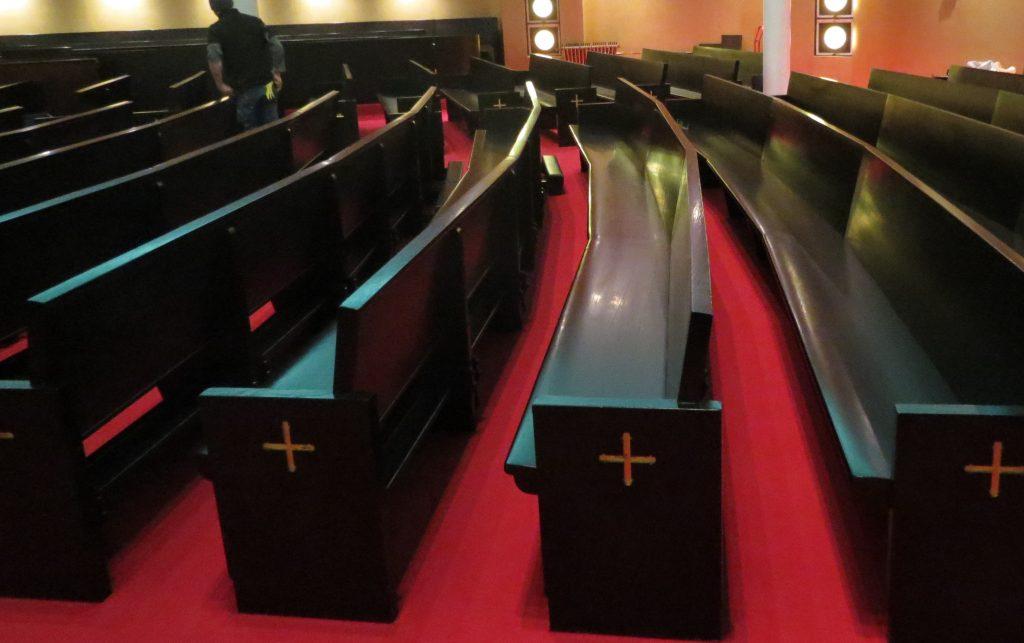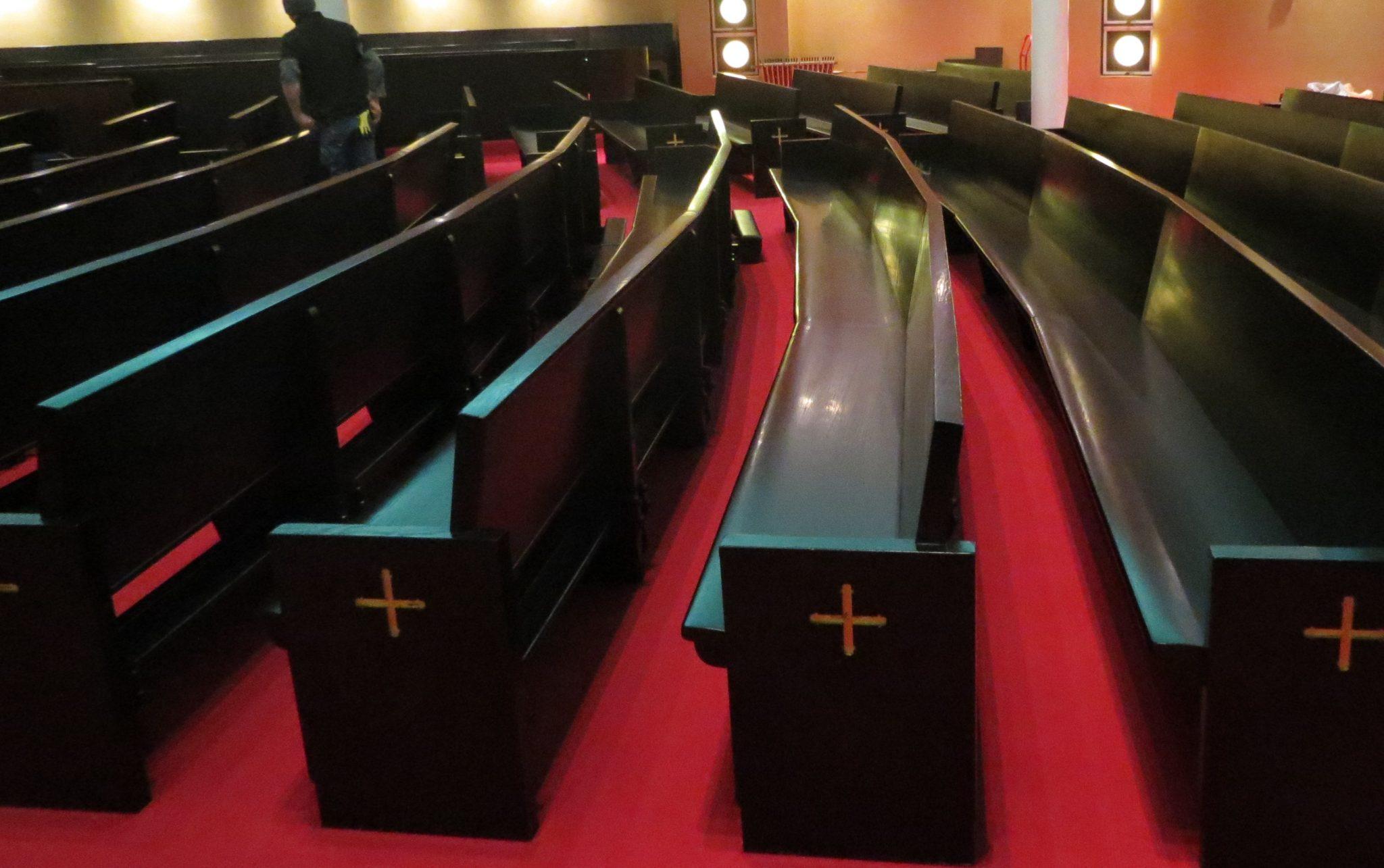 Our team of wood workers can repair, resize and refinish your pews either by leaving them in place ( less expensive) or removing them ( if floor repairs are needed). In addition, we can replace entire kneelers or just the pads. Pew cushions also available.
Do You Have A Pew Repair or Pew Refinishing Project?
Call (800) 484-1874 or contact us online for a free consultation and quote.