St Lazarus Church

Egan's Church Restoration's were hired by St Lazarus Church to assist with a full interior renovation after water leaks had damaged ares of the church. As part of this work, the water soaked carpeting had to be torn up as well as the plywood subfloor. A new subfloor was then installed to provide a proper base to install new marble tiles.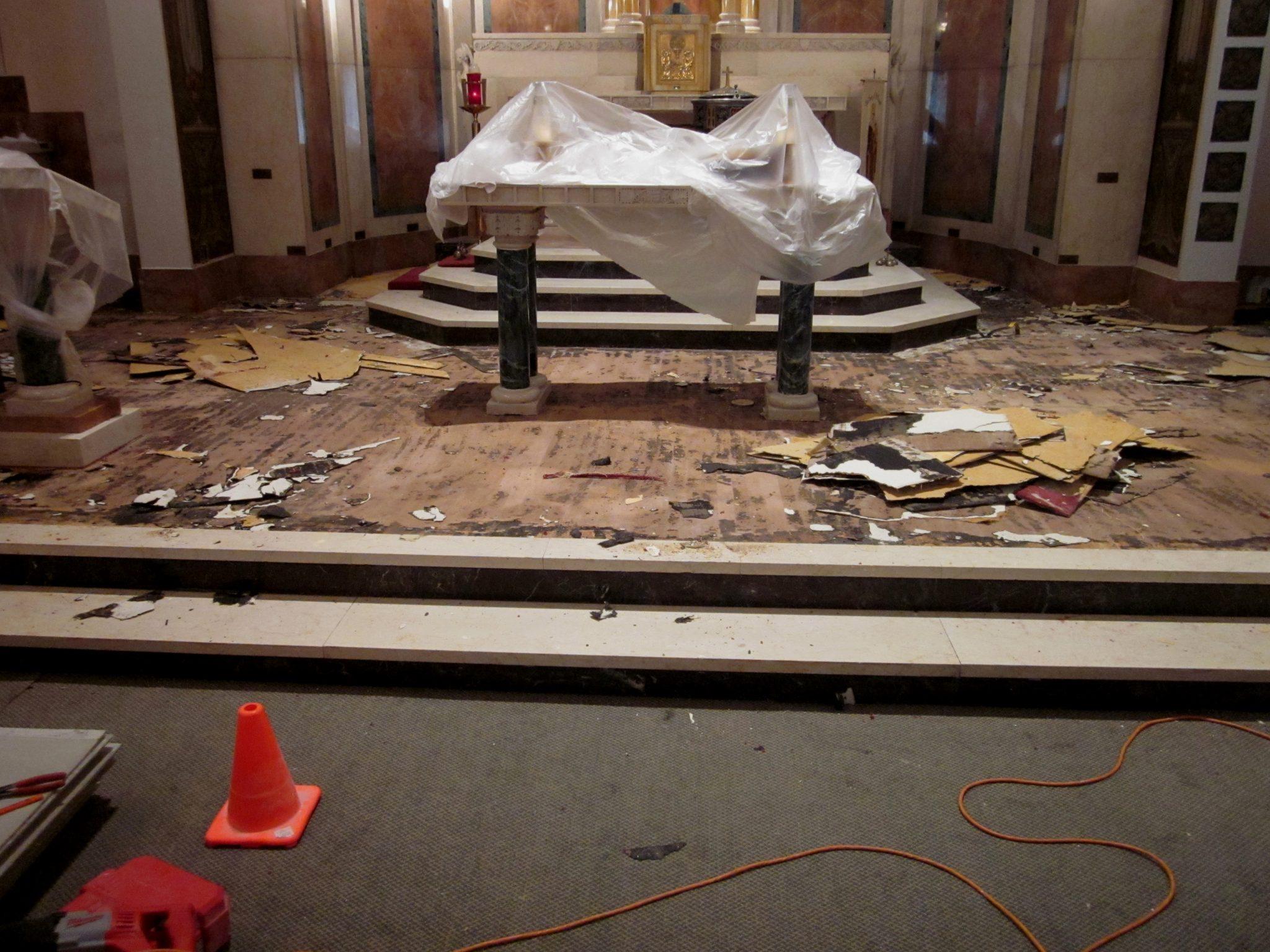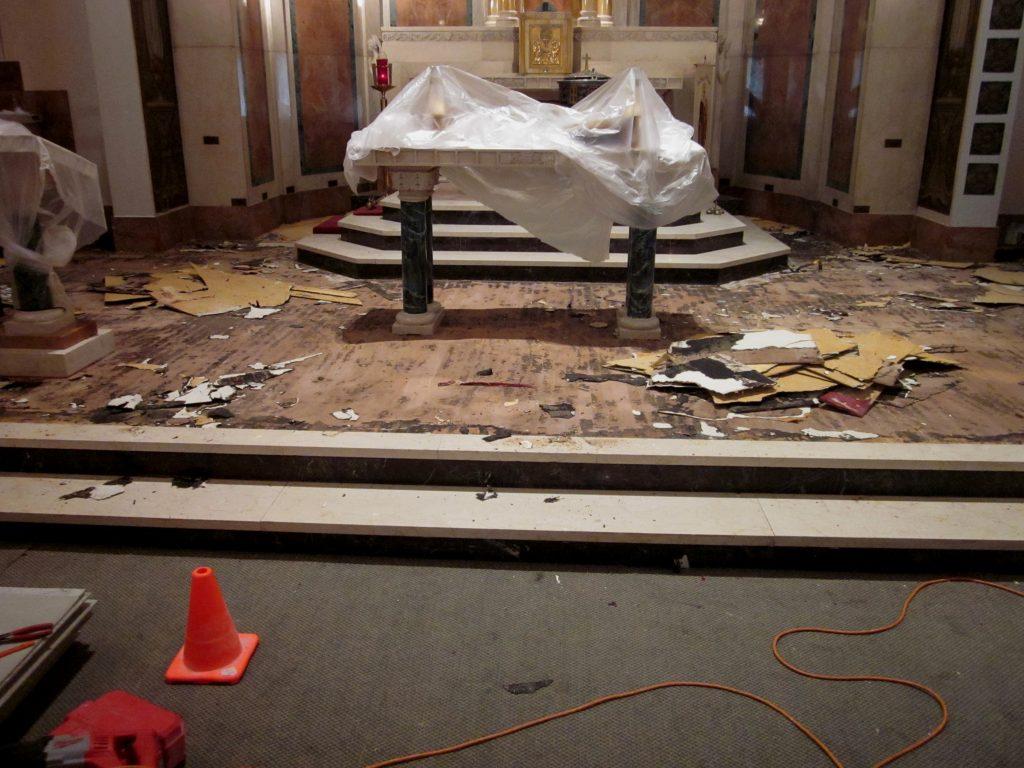 With the work underway to repair the water damage to the sanctuary floor, the Pastor provided us with old photos of the church with the original flooring. Our team then supplied and installed new "statuaria" style marble tiles. Our work on restoring the floor to it's original design, helped win the 2017 "Preservation Award for Religious Properties"
After: Elegant "satuaria" white marble tiles, mixed with black marble to match the legs of the altar create a historically accurate restoration to the original sanctuary floor. Using old photos, our team of liturgical designers, helped St Lazarus win the 2017 " Preservation of Religious Properties Award".
Marble and Terrazzo Floor Re-surfacing.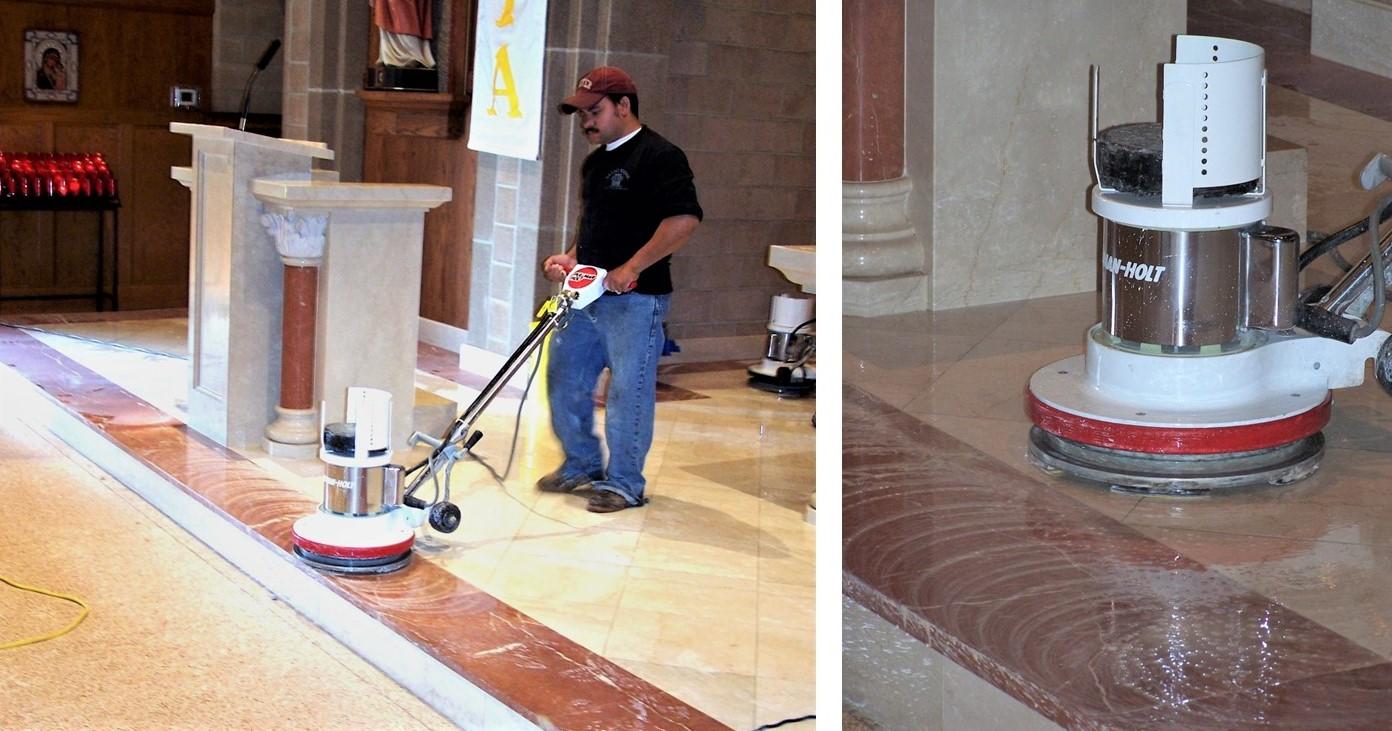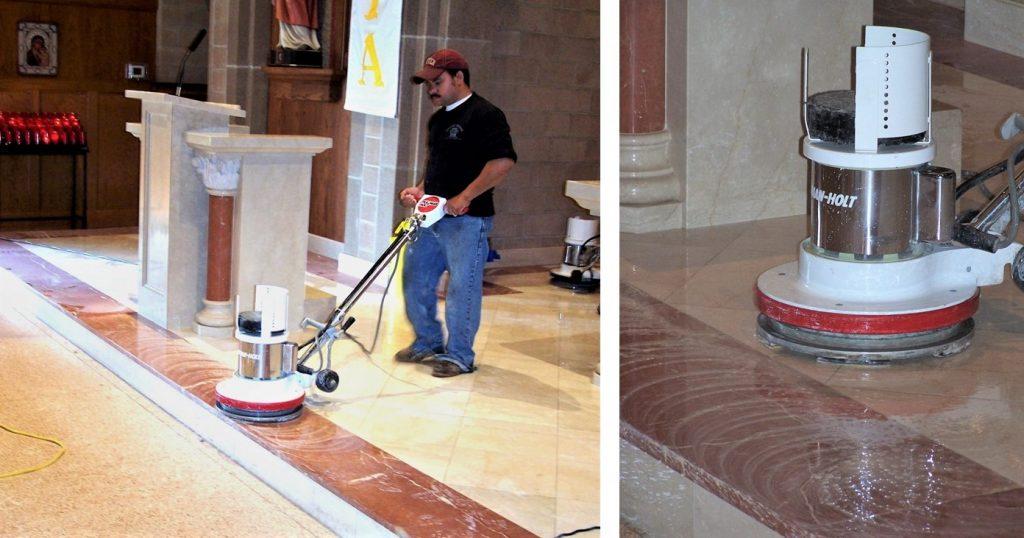 Resurfacing marble and terrazzo flooring starts with literally "scaping a lyer of stone off using diamond tipped pads. Water is spread on the marble to prevent heat build up and then 3 different grits of diamonds are used. Rough tips are used on the first pass to scrape the old wax, sealer and top layer of stone off. Medium tips are used on the 2nd pass to smooth any rough spots. Fine tips are used on the 3nd pass to polish the stone to a smooth surface. A marble sealer is then applied to preserve the stone.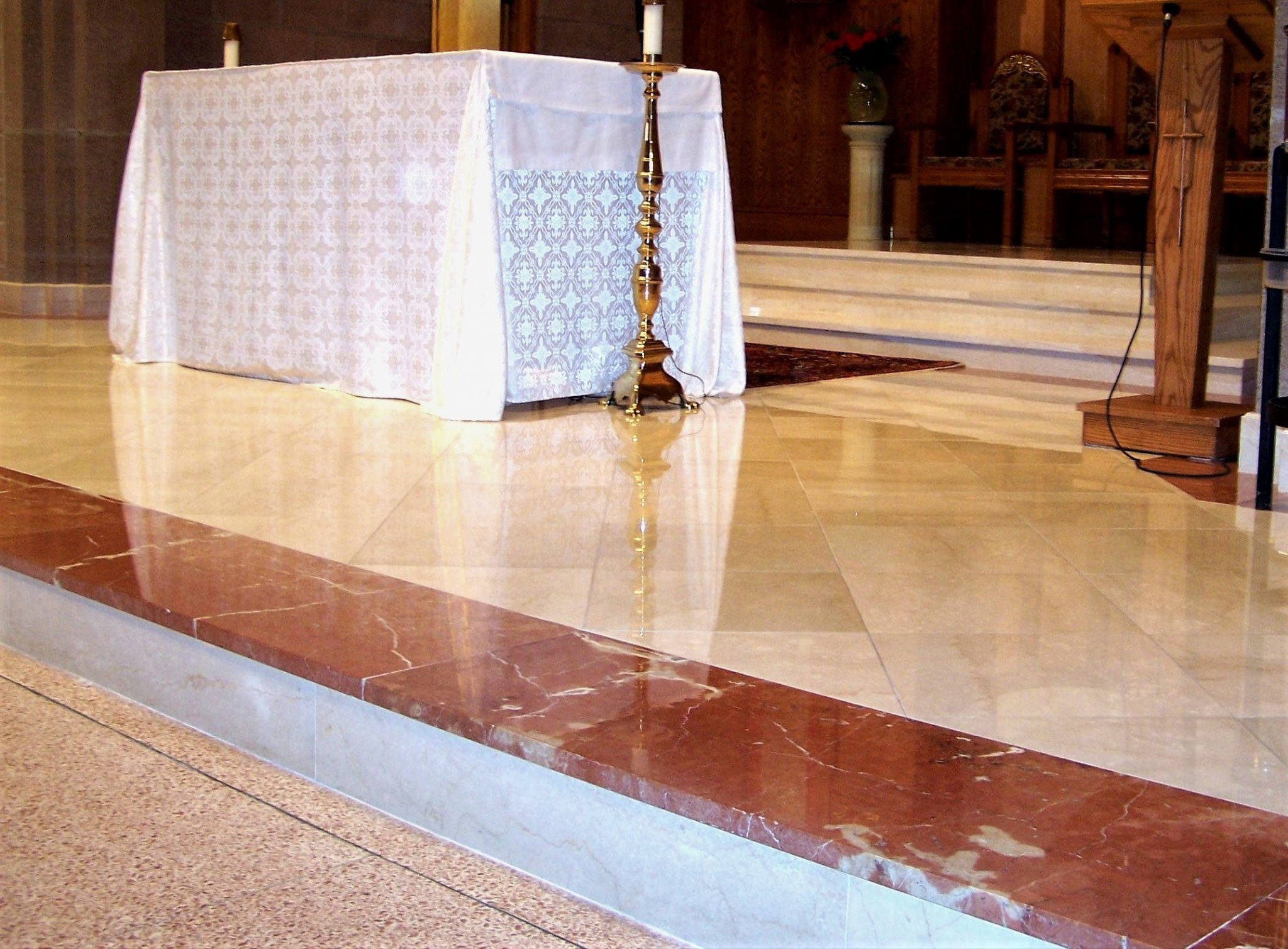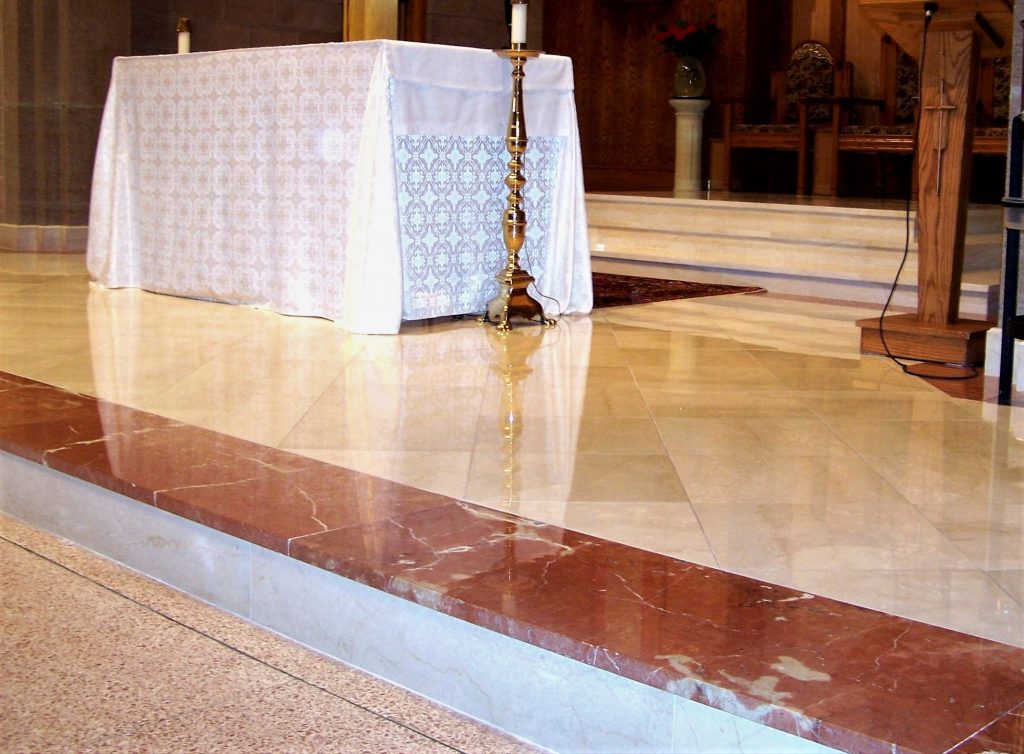 Terrazzo Floor Resurfacing is done with an identical process.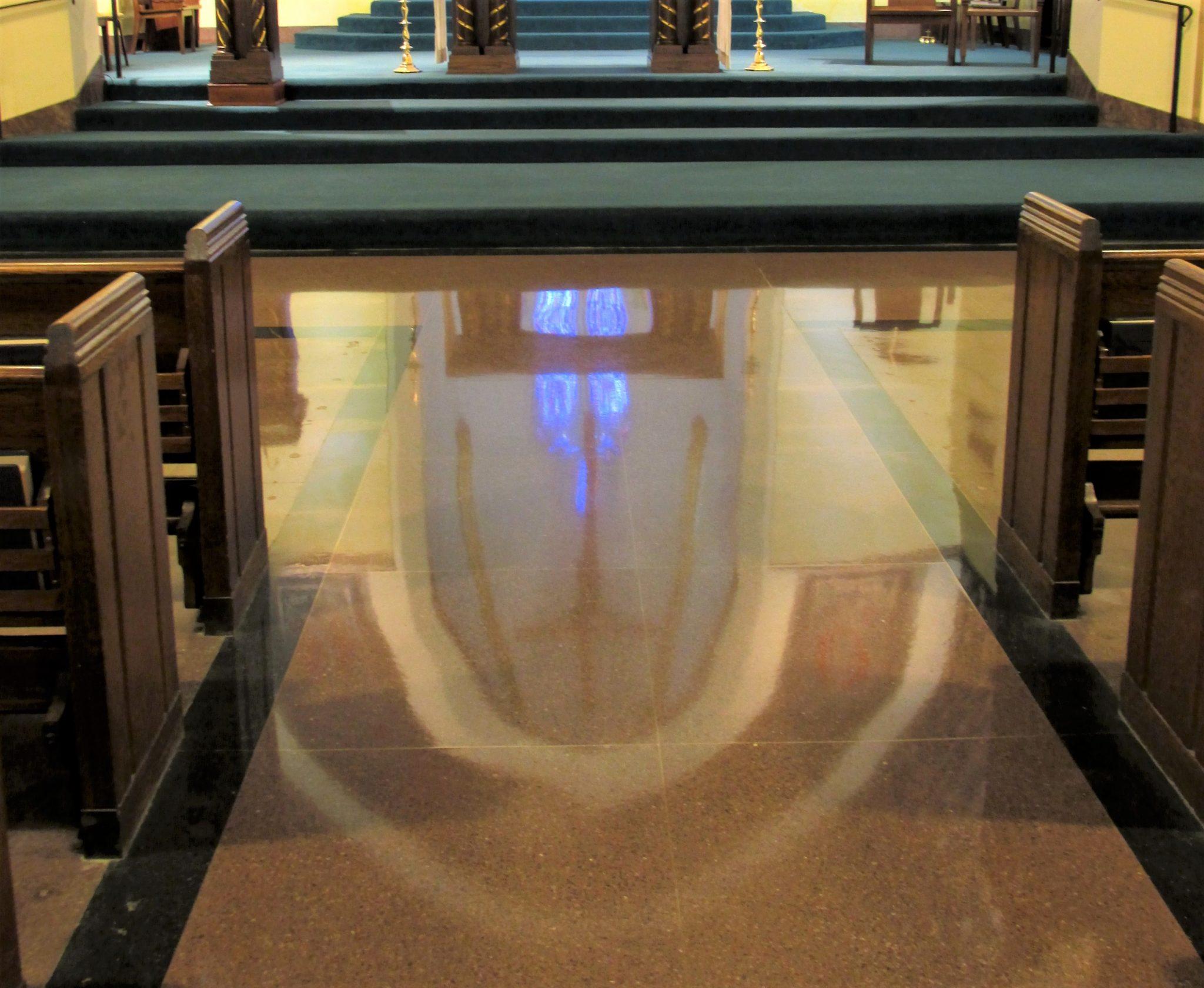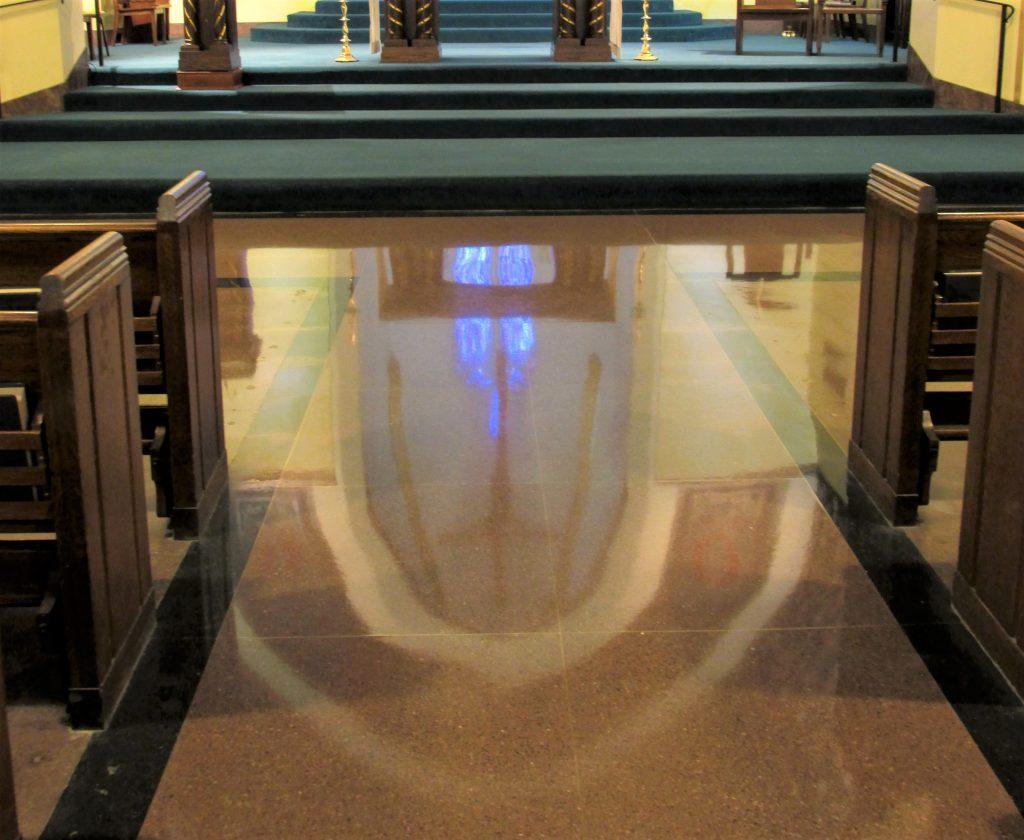 Visit the following pages to see more examples of our high-quality decorative painting and historic plaster repair.