Stained Glass Protective Coverings with " With Insulated Glass" to save heat for First Unitarian Church, Ithaca, NY
Egan Church Restorations and our stained glass studio, Bovard Stained Glass helped the First Unitarian Church of Ithaca, NY update their sanctuary to eliminate their carbon footprint and dramatically cut heat loss in their historic church. Bovard Studio introduced this new "insulated glass" as protective covering system with a simple adaptation of their perimeter framing system. We can now install insulated glass to completely seal out the cold air, and trap the warm air inside while still allowing for proper ventilation.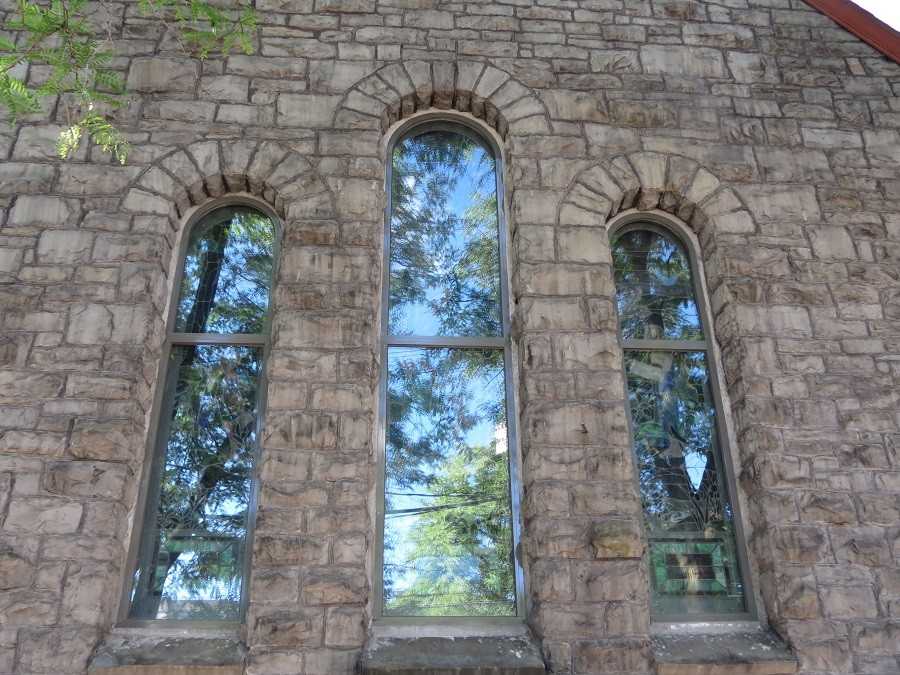 The National Preservation Society has determined that "all stained glass, when covered by either a single layer or double layer of protective coverings, MUST have a ventilation system to prevent heat build up in the stained glass and to prevent moisture build up between layers of glass."
To meet this requirement when using Insulated Glass Units ( IG Unit) in our stained glass protective covering system, we created an internal venting system to block the cold air and saving as much heat as possible.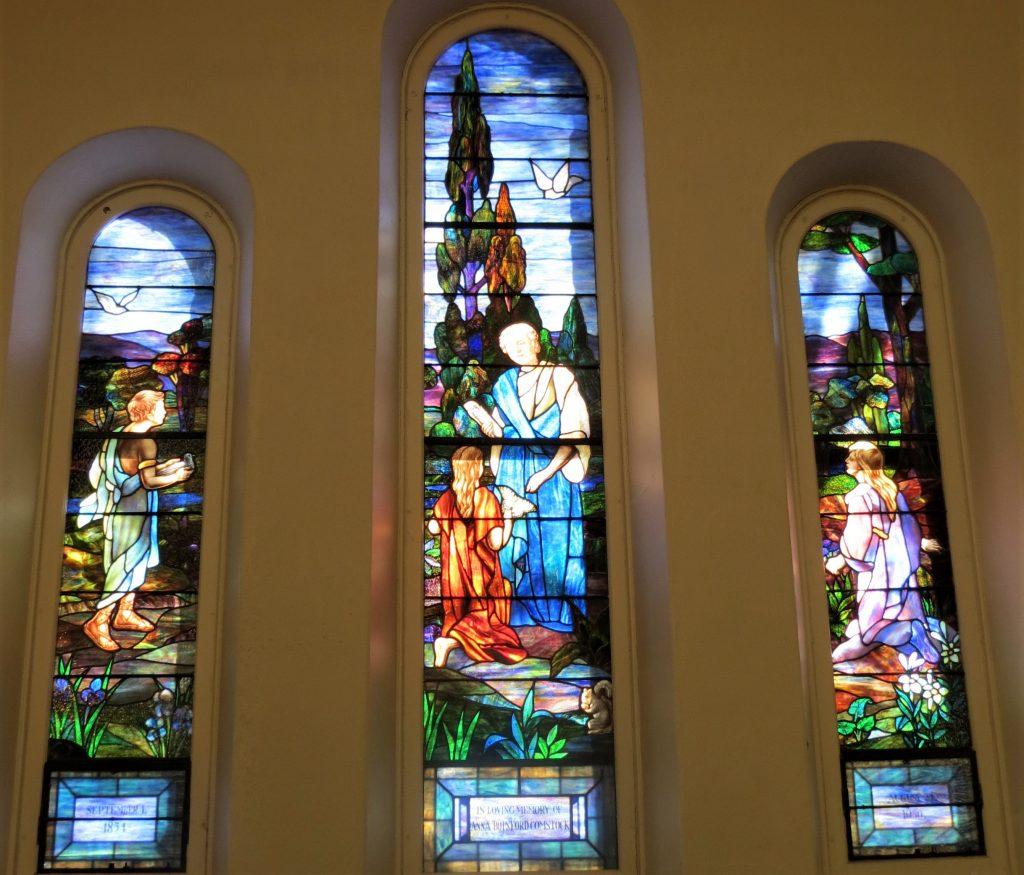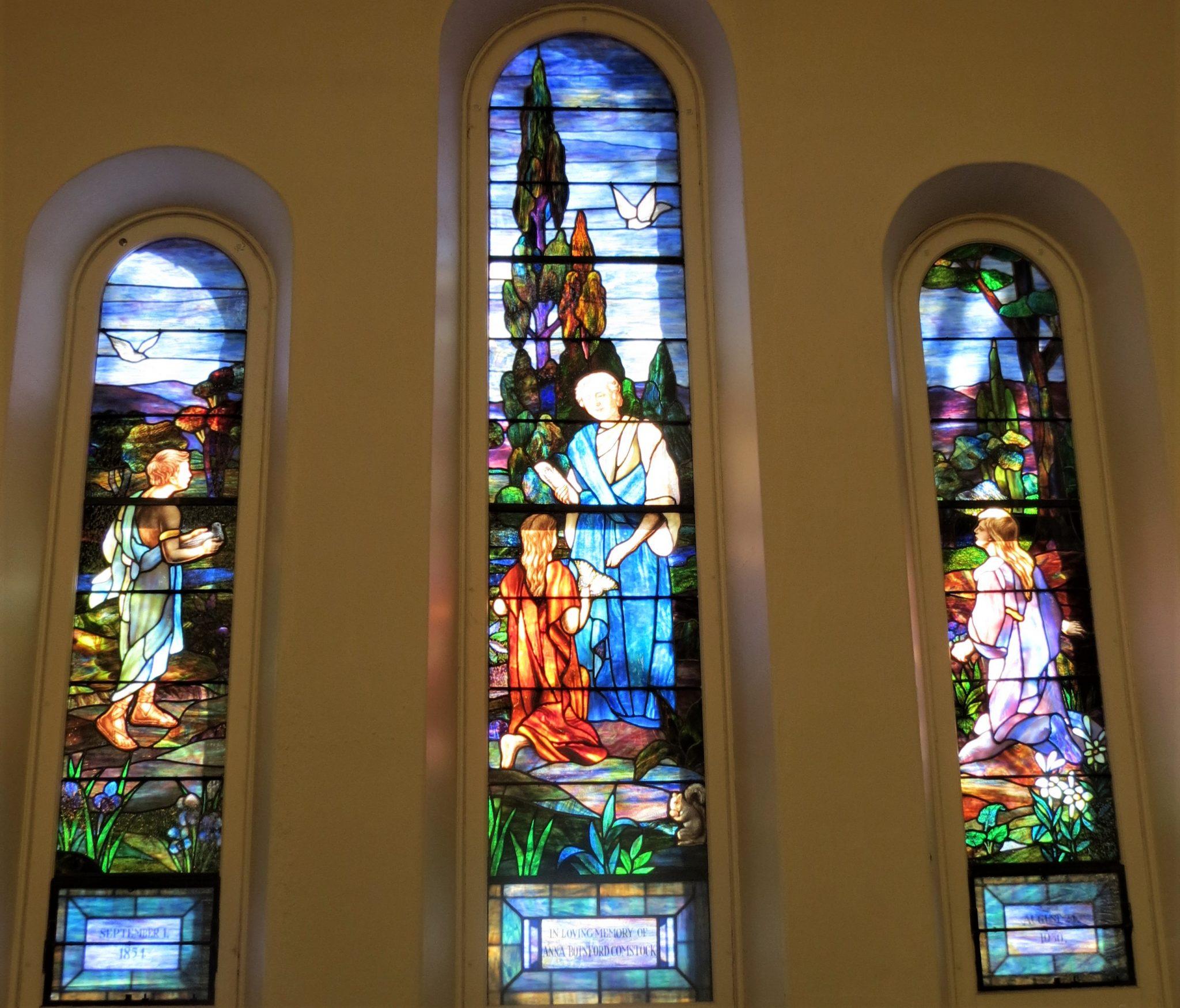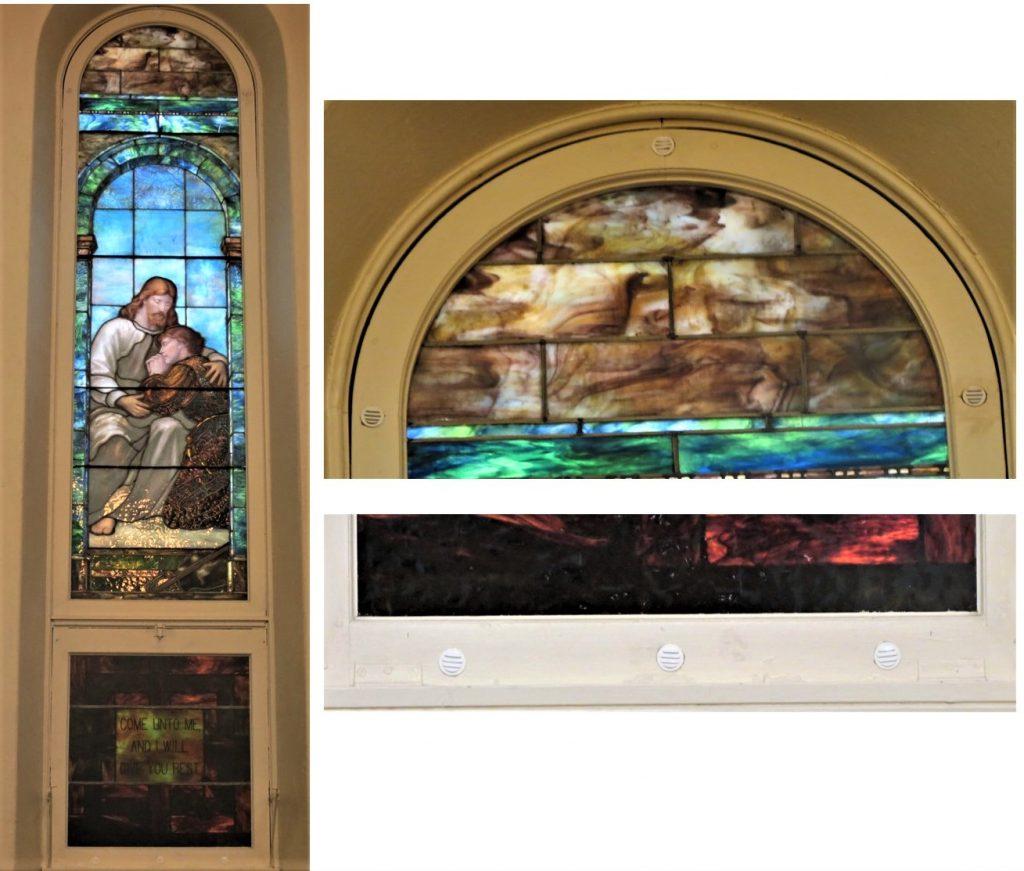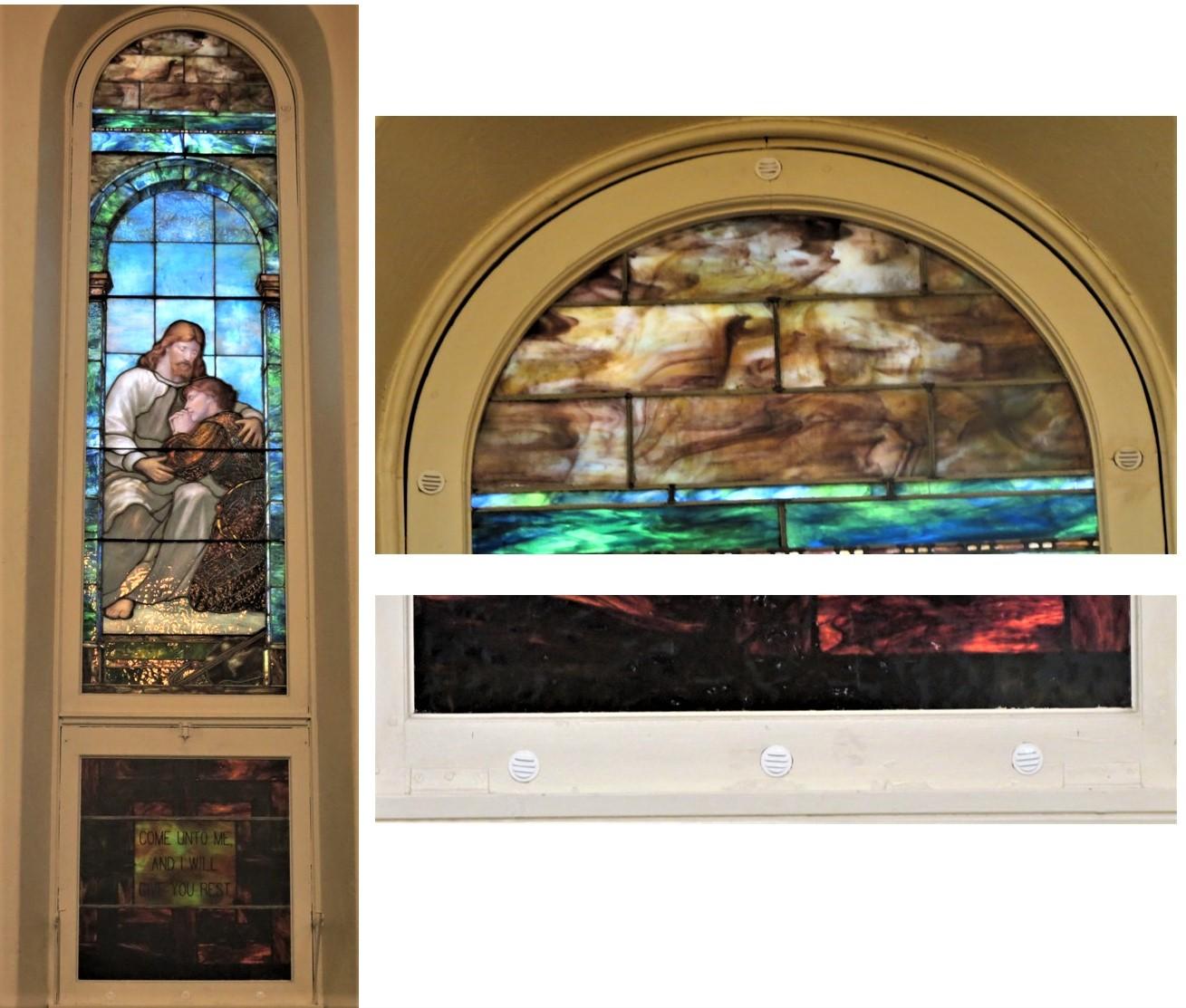 Unlike clear home or office glass, colored stained glass windows absorb heat from the sun. When heated, they expand just like all building materials. Because there is no "expansion joint" in the window sash or frame ( the glass would be loose and rattle and crack), the expanding glass has no place to go, so it bulges or develops stress cracks.
Bovard Stained Glass Studio used their patented perimeter framing system to add insulated glass while still meeting the National Preservation Society's guidelines to vent the stained glass. To do this, we created an internal vent system allowing the air from inside the church to cool the stained glass. This allows the insulated glass unit to offer maximum insulation and completely block cold air and drafts.
HEAT LOSS THROUGH THE WINDOWS WAS CUT BY MORE THAN 80%
Do You Have A Stained Glass Repair or Stained Glass Frame Repair Project?
Call (800) 484-1874 or contact us online for a free consultation and quote.