New Stained Glass Windows. and Stained Glass Repair.
Egan Church Restorations and our stained glass studio, Bovard Stained Glass helped create 2 new rose window designs for St Michael's Church in Pawcatuck, Ct . The parish wanted new stained glass for the 2 transepts for their completely rebuilt church. In addition, we were hired to restore all the original stained glass windows from the old church and fabricated and installed our patented energy saving frame with insulated glass..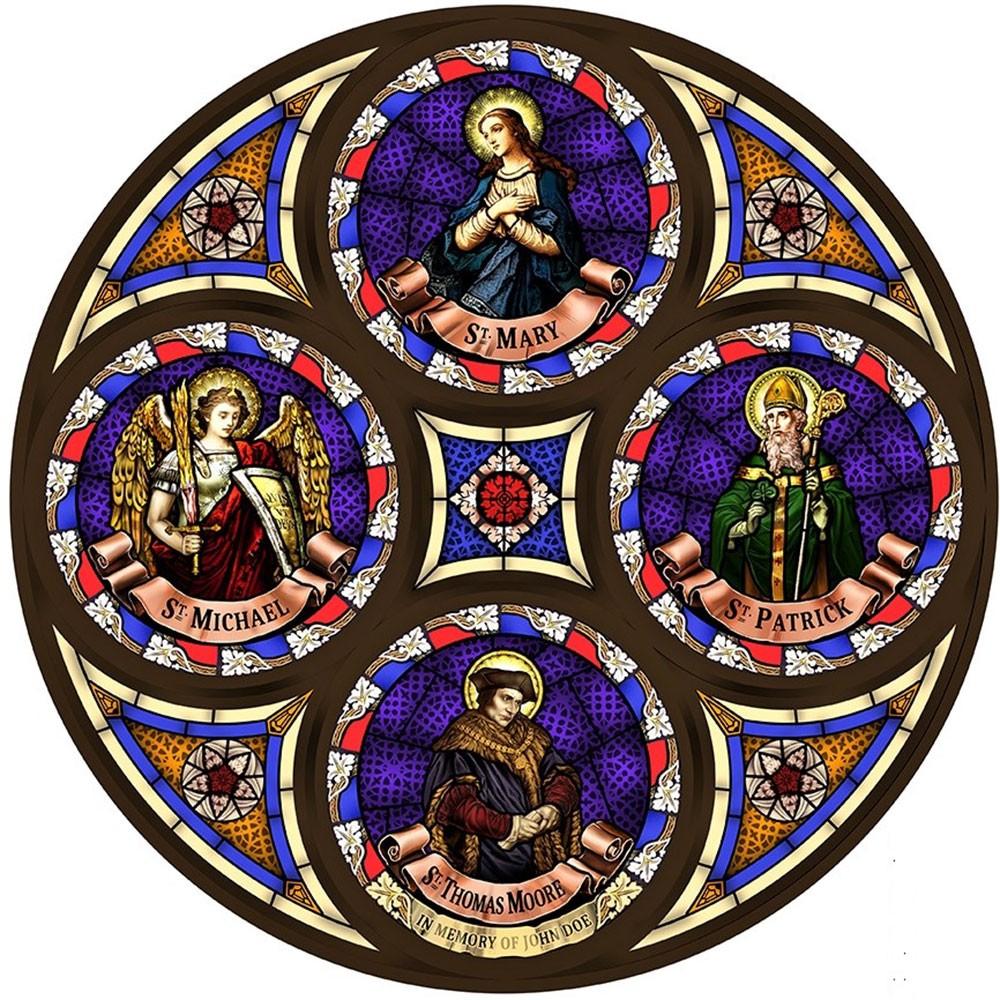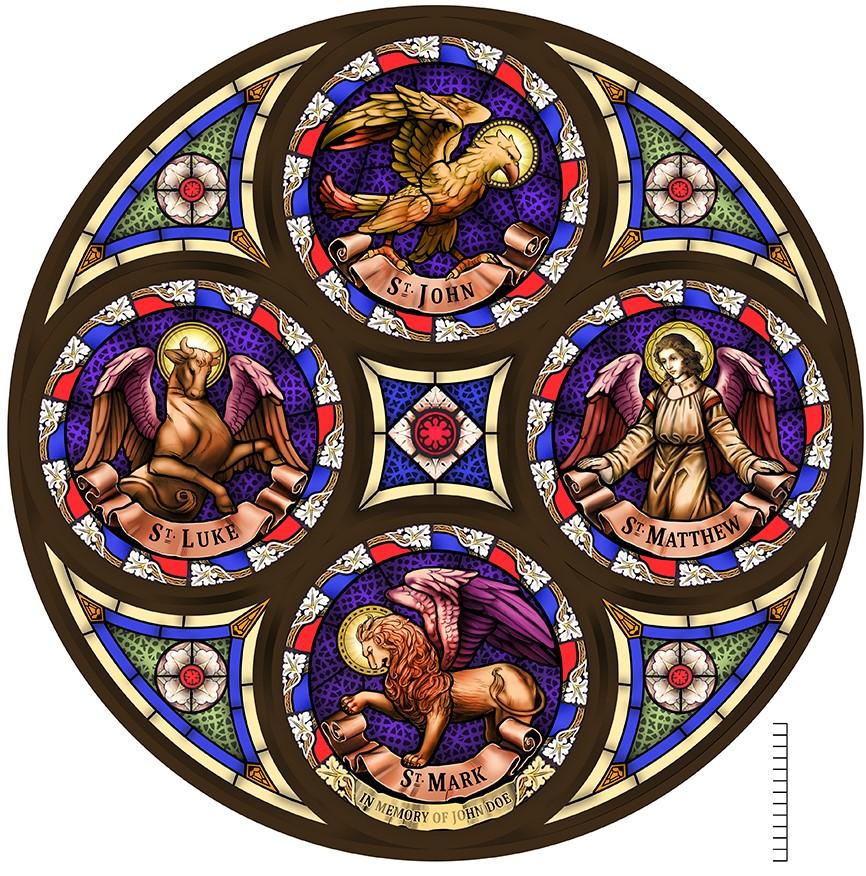 New energy saving window frames with built in screens for the ventilators and new stained glass window designs..
Do You Have A Stained Glass Repair or Stained Glass Frame Repair Project?
Call (800) 484-1874 or contact us online for a free consultation and quote.