Marble Floor Resurfacing. Blessed Sacrament, New Rochelle, NY.
---
Marble floor resurfacing at Blessed Sacrament Church in New Rochelle, started with removing the old worn carpet that had been installed in the 1970's. During a multi phased church renovation project, the pastor wanted to expose and repair the original marble tile floor.
Parish volunteers ripped up the old carpet throughout the entire sanctuary. What was exposed however, was a serious amount of old carpet glue, so thick in places that you still could not see the marble. Our team of marble floor experts had to then strip all the old glue off the floor before the marble repair could begin.
Also discovered after the carpet removal were holes in the floor from where the old marble altar rail had been bolted to the floor. We filled all the holes and then began the resurfacing. We used floor polishing pads with diamond tips to scrape off the top surface of the old marble. This process removes about 1/64 in of material so it does not change the thickness of the floor but is able to remove the surface damaged area.
We then used 2 more polishing pads, one with a medium grit and finally a fine grit to polish the floor. Lastly a marble sealer was applied to seal out moisture.
Marble Floor Resurfacing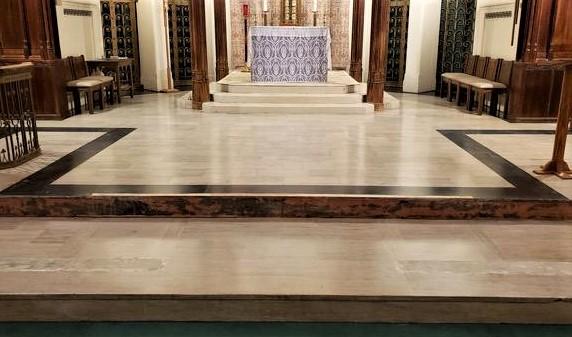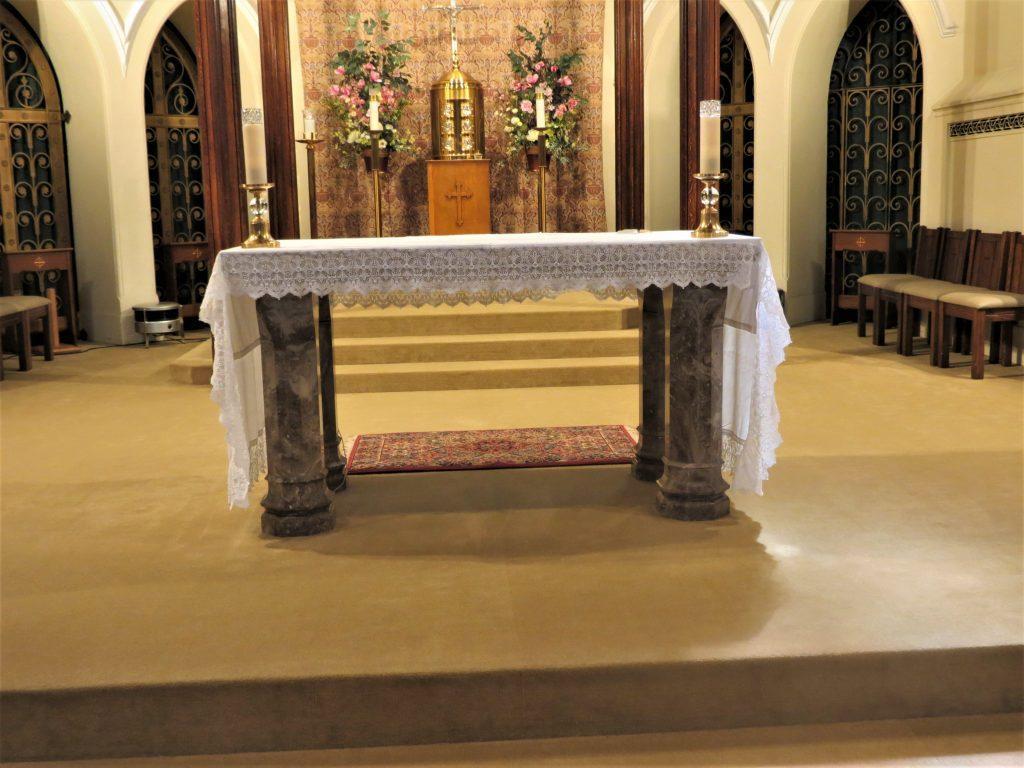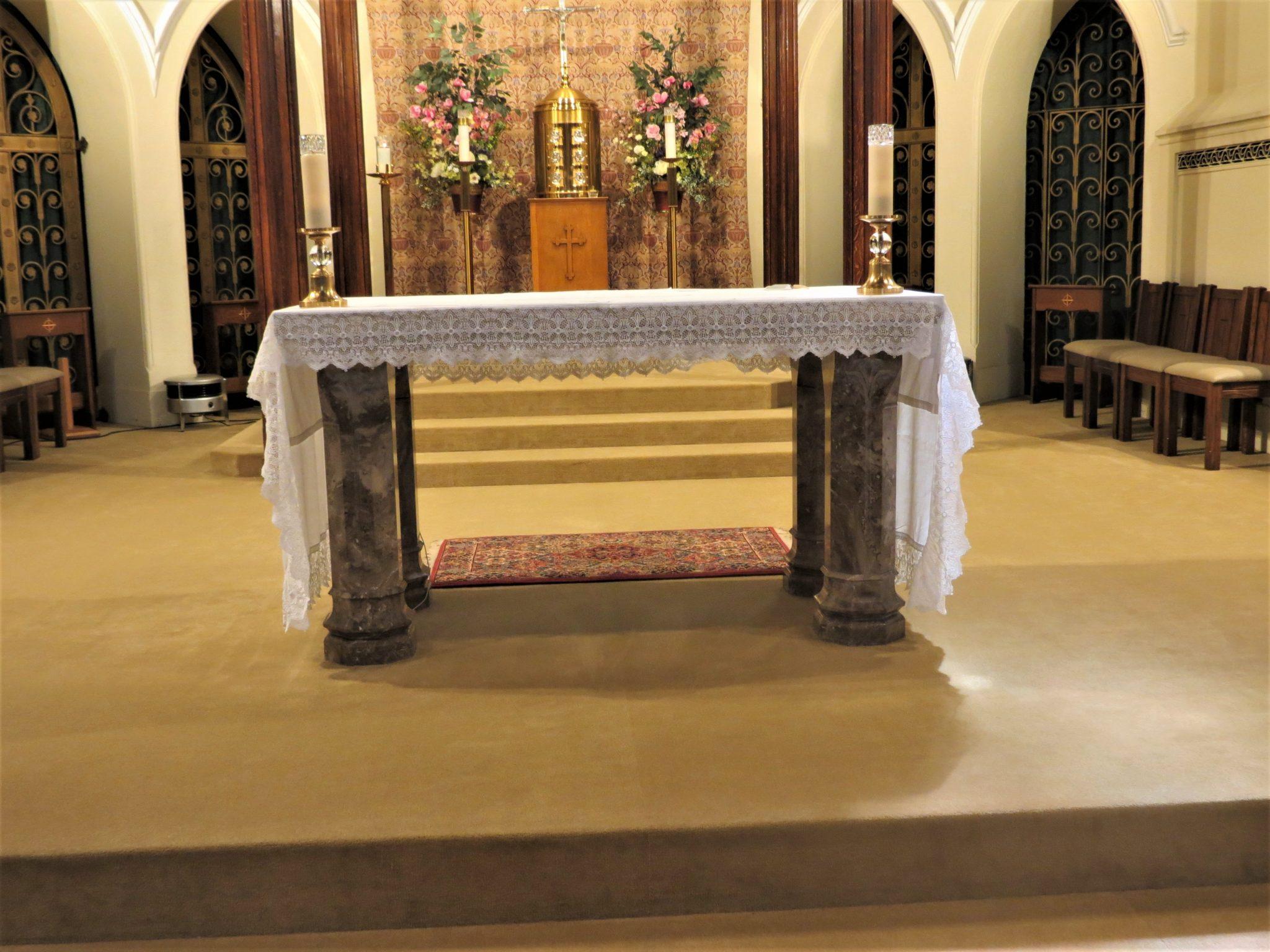 Egan's Church Restorations team helped restore the original marble floor at Blessed Sacrament Church, hidden by a yellow carpet added back in 1980. "Restoring" the floor to it's original beauty for the parish was one part of their overall church renovation.
Do You Have A Church Flooring Project?
Call (800) 484-1874 or contact us online for a free consultation and quote.
Church Flooring | New York, NY
Marble tile floor installation | Brooklyn, NY
Marble and Terazzo Floor resurfacing | Queens, NY