Communion Rail Cushions and Kneeling Pads

Communion rail cushions are different than seat pew cushions in that far higher density foam is needed. Our team of upholstery experts can fabricate new "Kneeling Pads" for your communion rail or for individuals. These cushions are built with a 3/8 inch thick plywood base. We then add 1 inch thick "Rebond Foam" a super high density foam specifically made for kneeling. The foam and plywood are then wrapped with your choice of vinyl or cloth fabrics.
Made in the USA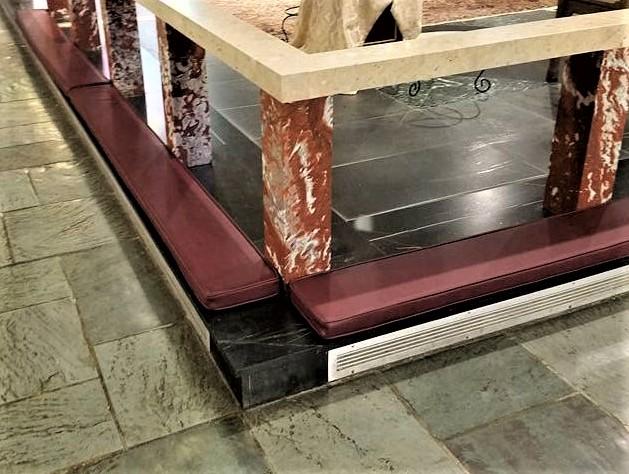 Communion rail cushions can be made in various shapes and sizes. As shown above, the most common is a rectangle shaped cushion. Or, shown below is a mitered shaped cushion. Regardless of the shape, all are made with the highest quality foam and fabric. We have dozens and dozens of fabrics available in various colors and patterns. Also available are rich textured velours.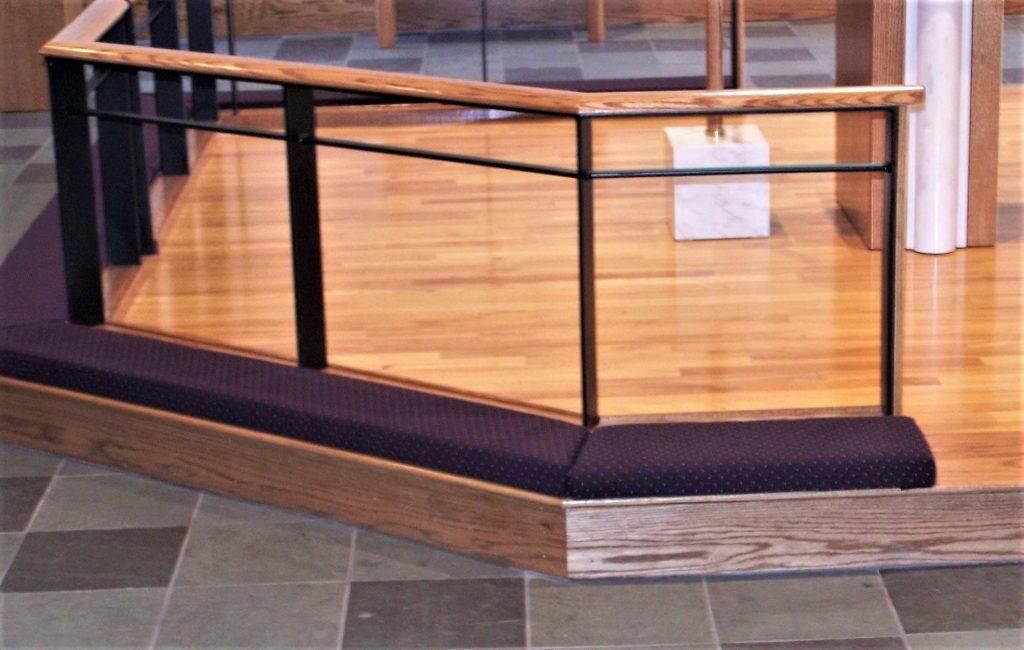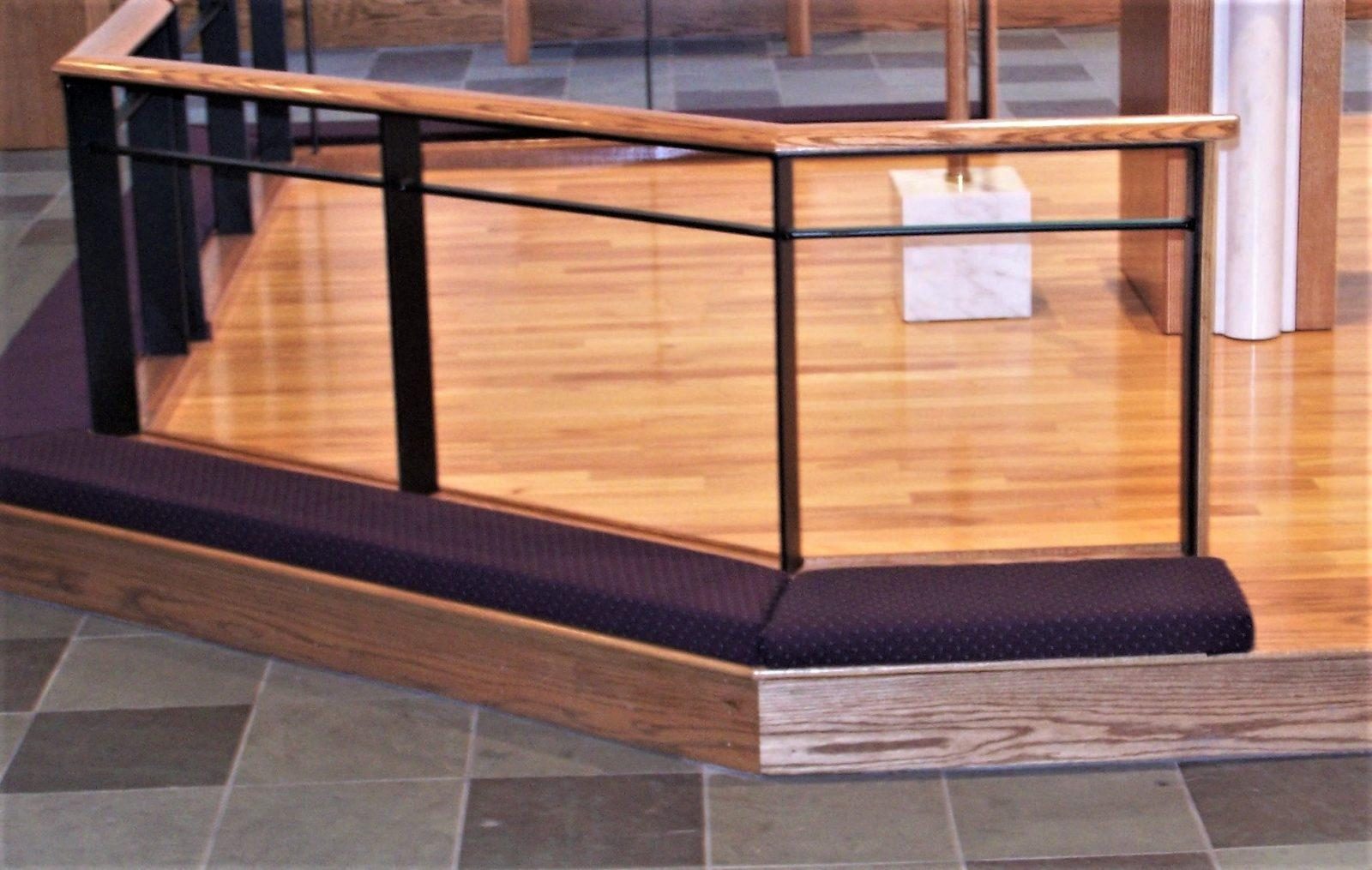 Communion rail cushions were custom cut for Essex Alliance Church in Burlington, VT. The church had a new sanctuary platform installed and the communion rail cushions needed to have multiple miter cuts on the cushions so they would match the angles of the floor. Our team used 3/8 inch thick plywood as a base, then rebond foam. Finally the pads were wrapped with institutional grade fabric.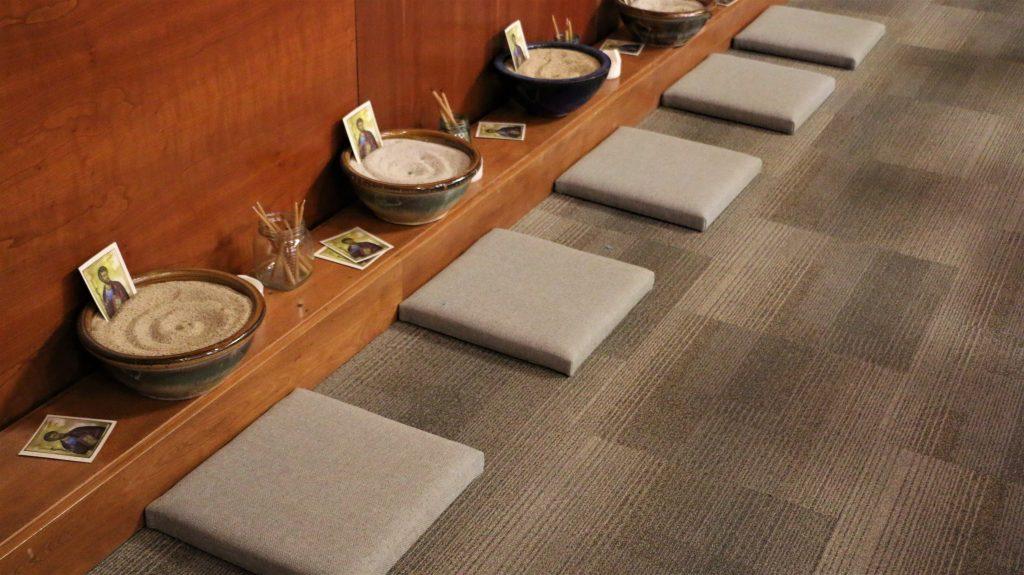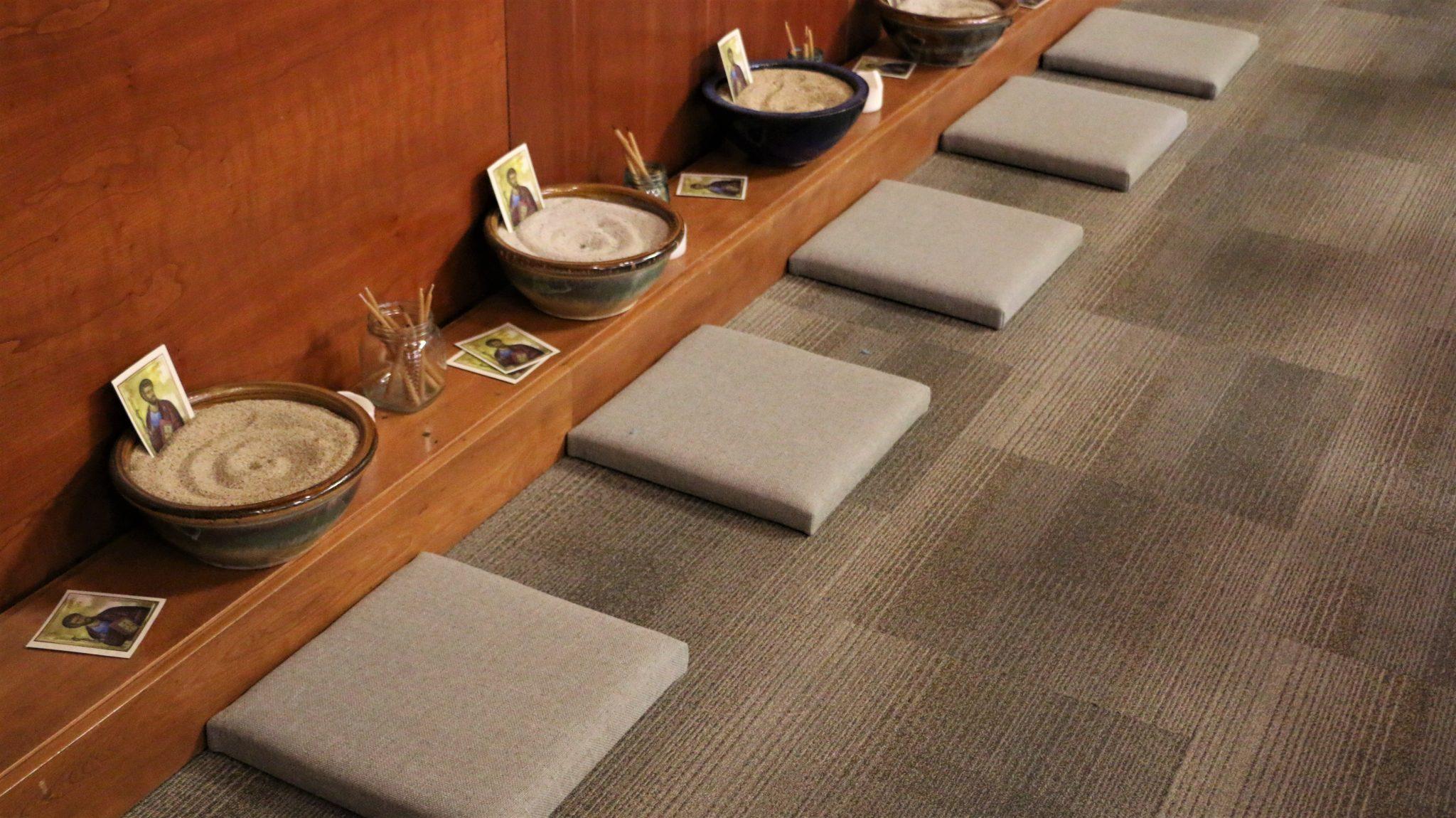 Communion rail cushions and kneeling pads are all made "to order" and are custom sized based on what you need. Send us your measurements and quantities and we will first offer a quote for consideration. Dozens of choices of vinyl or cloth fabrics available.
Contact us for a Free Quote
Contact Us for a free quote. Please use our attached quote form to supply the quantity and sizes of your pews. 800 484 1874 [email protected]