Church flooring. New Marble tiles, new porcelain tile, resurfacing marble flooring.
Church flooring installation at St Francis University by Egan Church Restorations . We were hired to replace the flooring in the sanctuary, nave, sacristy and narthex of the college chapel. For the sanctuary, we imported marble tile from Cararra, Italy to match the stone in the marble altar. We also created designs to inlay a cross in the new floor with decorative colored borders.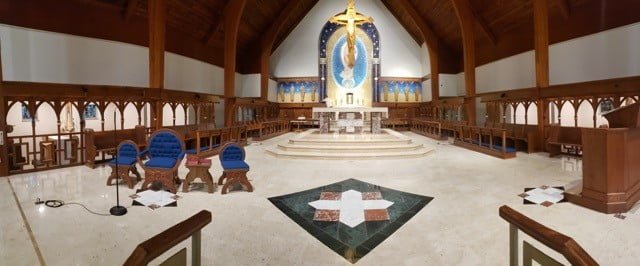 First step was to jackhammer up the old 1960's tile.


Next, after all the old tile was removed, we set new mortar and new marble tiles. Spacers were used to insure uniform gaps between tiles were kept.


Next was to remove the old imitation wood flooring under the pews. After removal,, we discovered that the base floor tile was asbestos. To be certain the asbestos was "sealed" we installed a new sub floor before installing the new porcelain tile.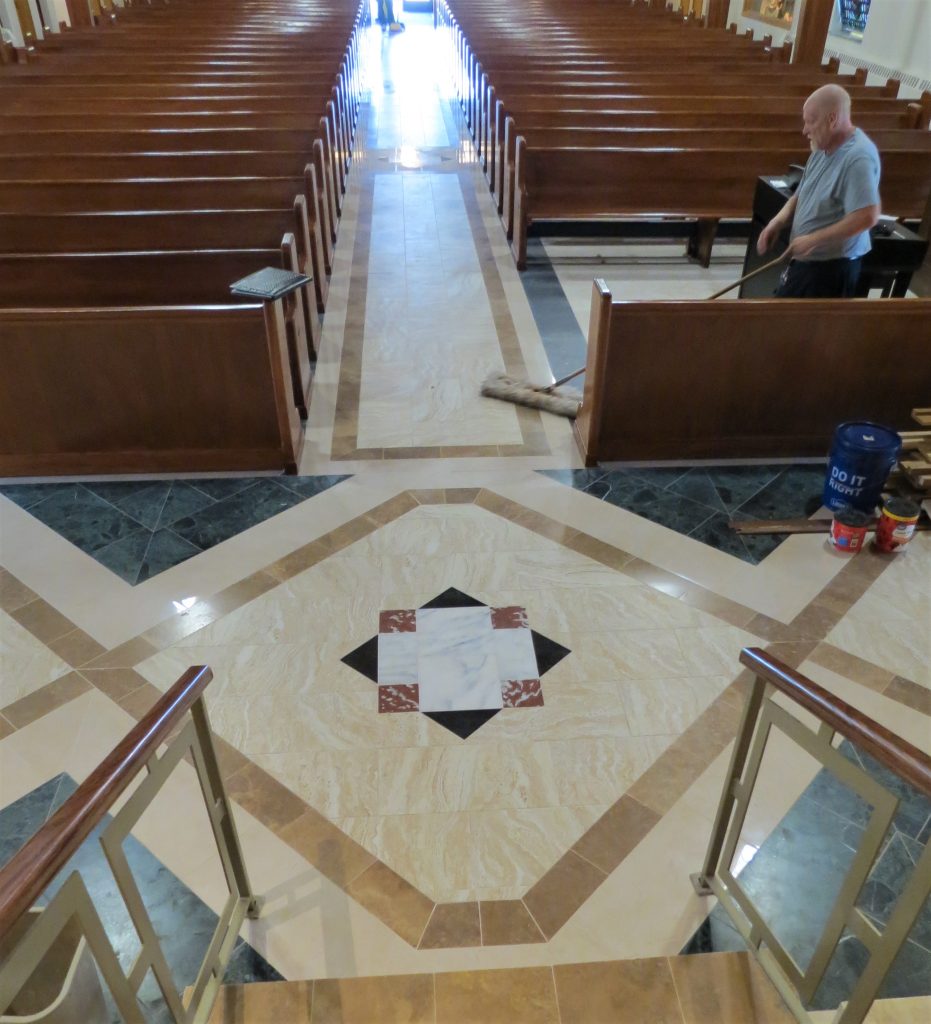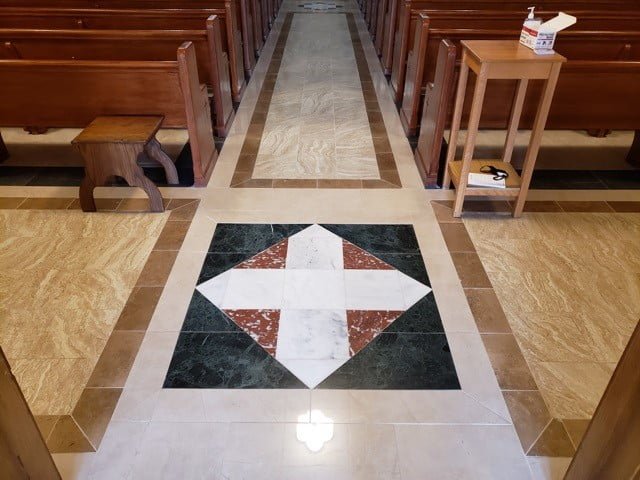 For the nave floor, we added various colored tiles along the aisles to create " a path" to the altar. We also copied the decorative cross design on the sanctuary floor into the center aisle design.
We offer any type of church flooring material service you may need. Hardwood floors- new or refinished. Marble tile floors -new or resurfaced. Vinyl or porcelain tile. Carpeting.
Contact Egan Church Restorations for all your church renovation needs: Church painting, plaster repair, pew refinishing, church flooring, stained glass repair and more.
Call (800) 484-1874 or contact us online for a free consultation and quote.