Stained Glass Window Repair and New Protective Coverings
Egan Church Restorations and our stained glass studio, Bovard Stained Glass were commissioned by St Edward's Church in Stafford Springs, CT to assist with their first phase of stained glass window repairs. This included all the stained glass windows on the front facade for full restoration and stained glass window frame repair and new protective coverings..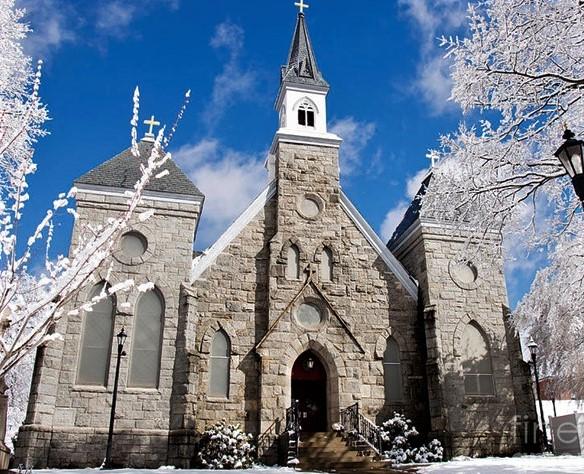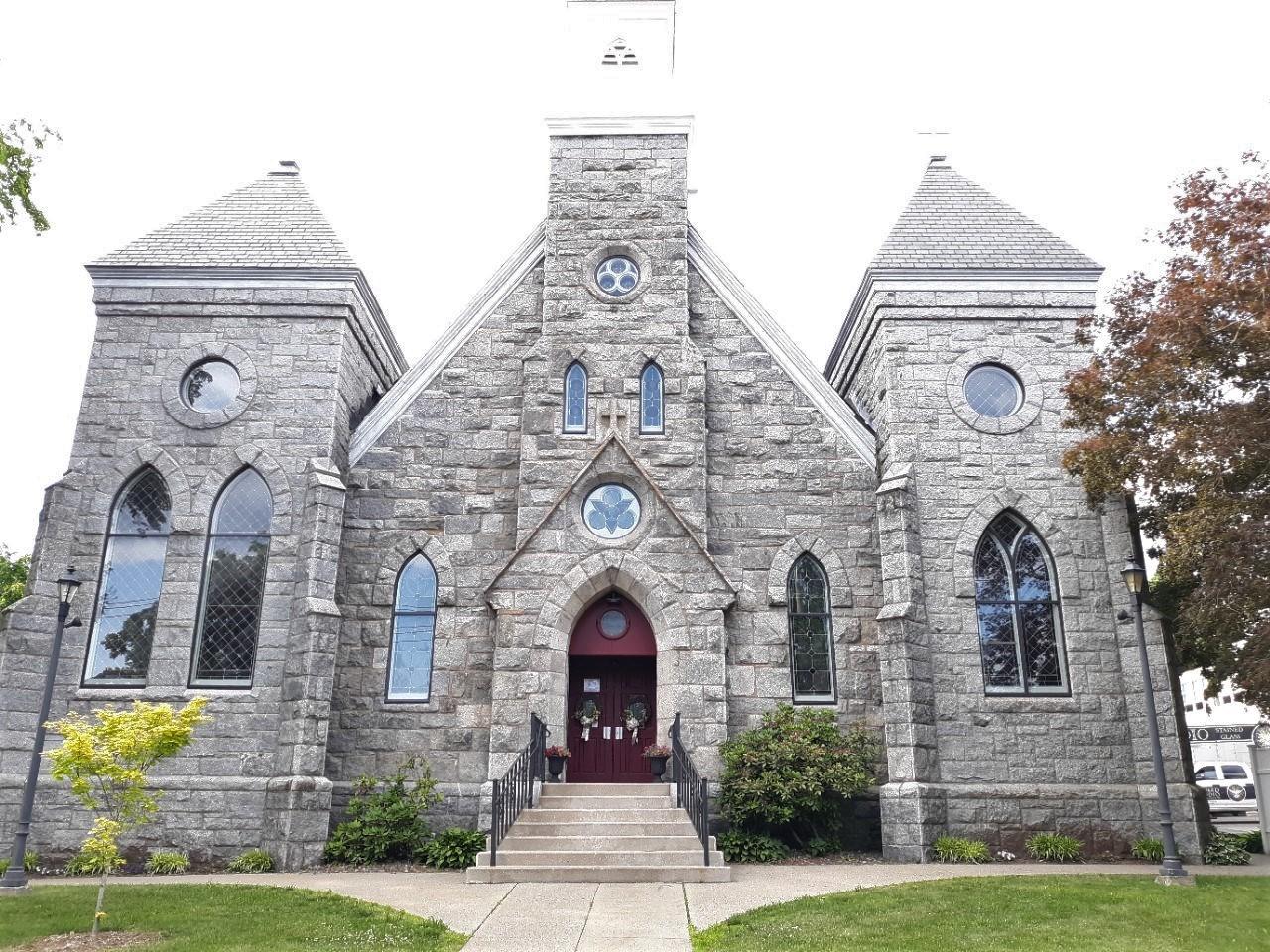 The National Preservation Society has determined that "all stained glass, when covered by either a single layer or double layer of protective coverings, MUST have a ventilation system to prevent heat build up in the stained glass and to prevent moisture build up between layers of glass."
To meet this requirement Bovard Studio has designed and patented a perimeter framing system with built in vent screens to cool the stained glass and prevent moisture buildup. Several vents at the bottom and several at the top allow the air to flow naturally.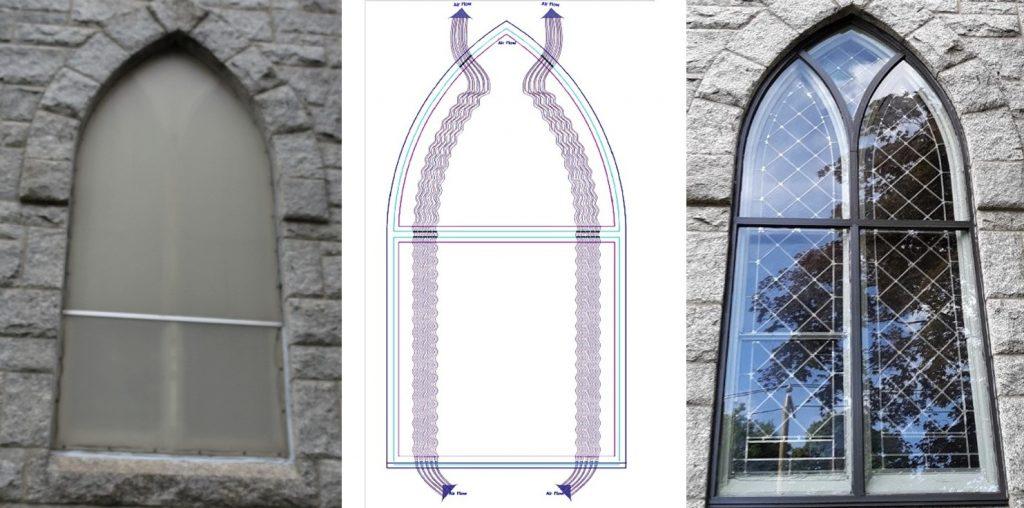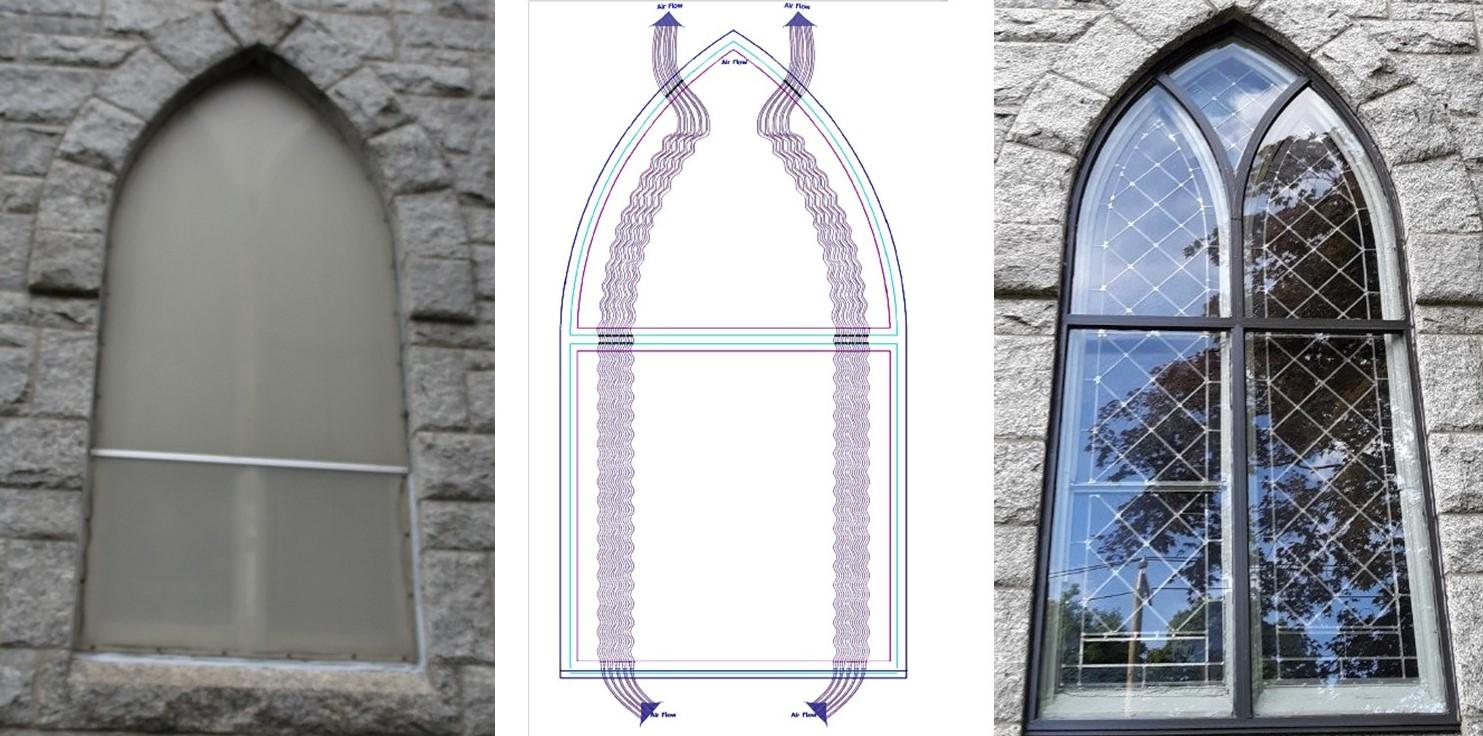 2 vent openings were set at the bottom, 2 in the middle and 2 at the top to allow sufficient air flow to "cool the stained glass". Unlike clear glass, colored stained glass absorbs heat and expands. Over expansion creates much of the bulging and stress cracks you see in stained glass windows.
Do You Have A Stained Glass Repair or Stained Glass Frame Repair Project?
Call (800) 484-1874 or contact us online for a free consultation and quote.