Pew Refinishing and kneeler pad replacement.
Egan Church Restorations and were hired by St Francis University in Loretto, PA to repair and refinish the pews in the college chapel. In addition, there were several backs of clergy benches in the sanctuary with splits and cracks that needed repair and refinishing.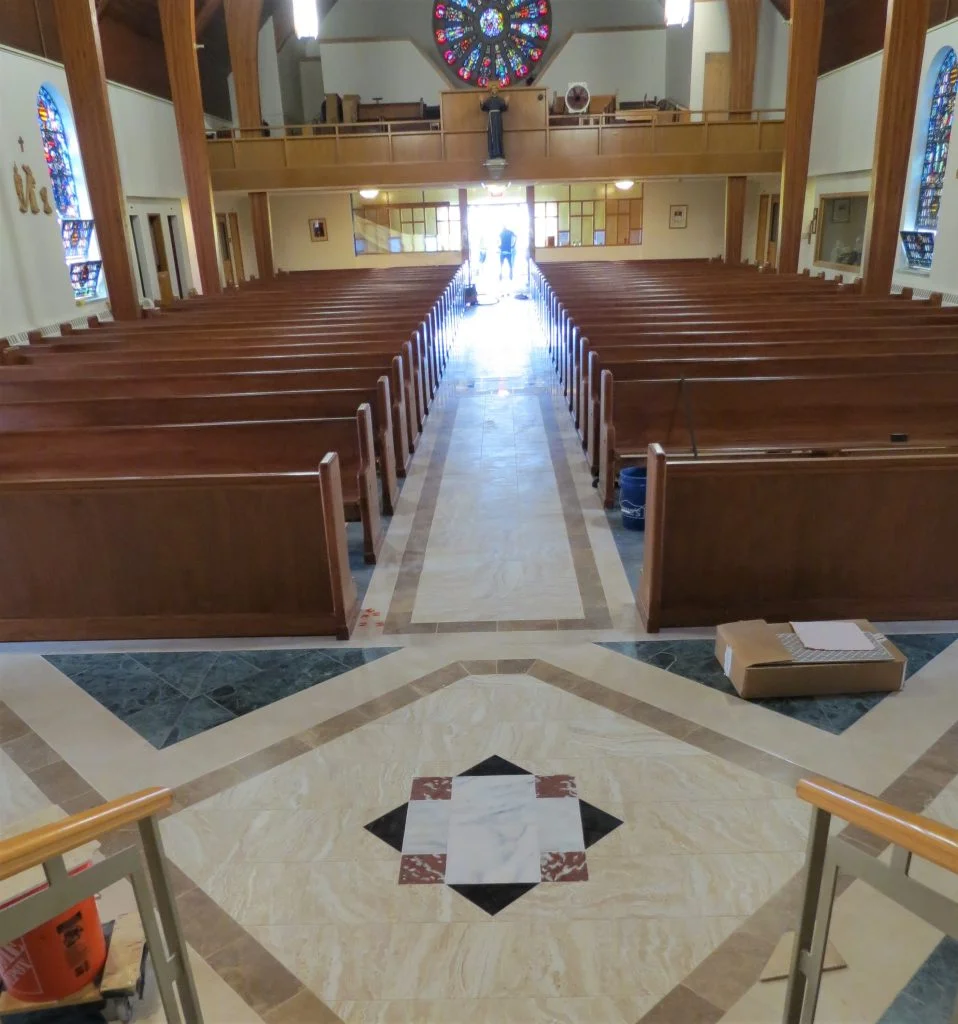 Before: Photo below is an example of the wood church pews before we began repair and refinishing work.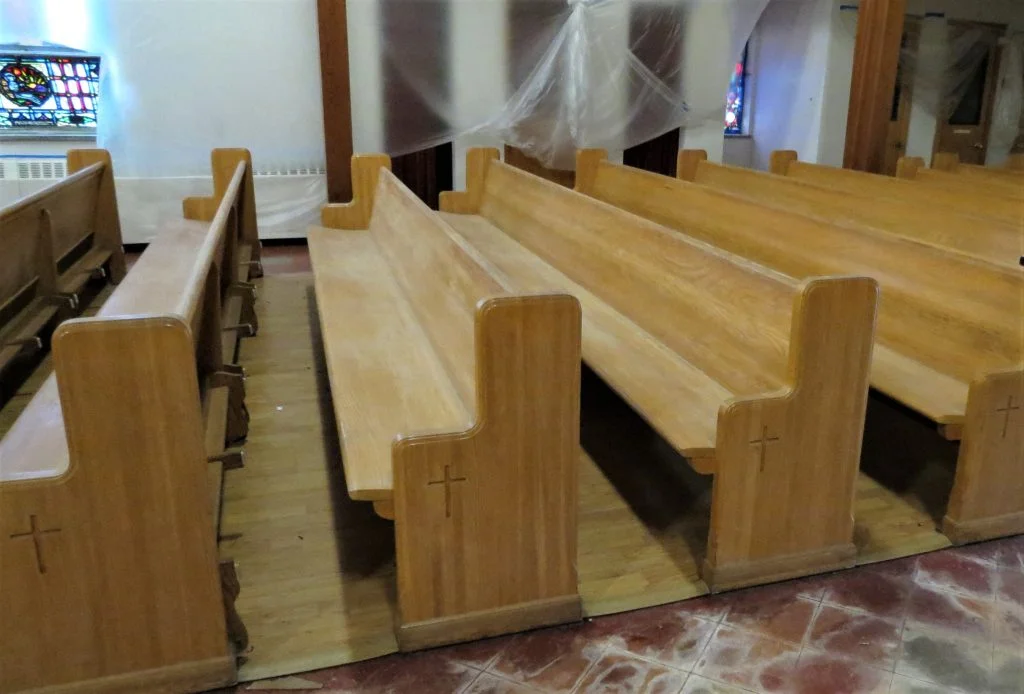 After: Photo below shows the solid wood pews at the college chapel after we completed all repairs and refinishing. A darker color stain was chosen to match the existing wood columns and ceiling beams. .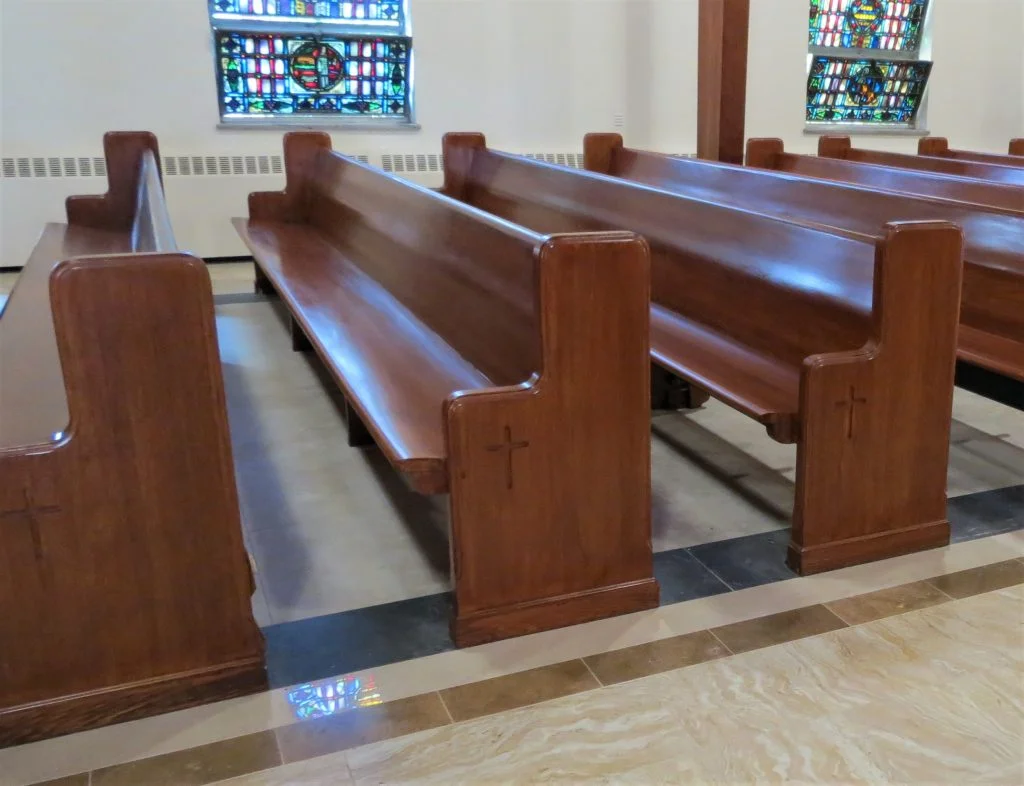 Did you know, repairing a wood frame may be more expensive than replacing the entire frame with our "super energy saving frame"?. Wood repairs are very labor intensive and need to be done on scaffolding. Sometimes parts need to be replaced and time is lost waiting for the wood shop to fabricate.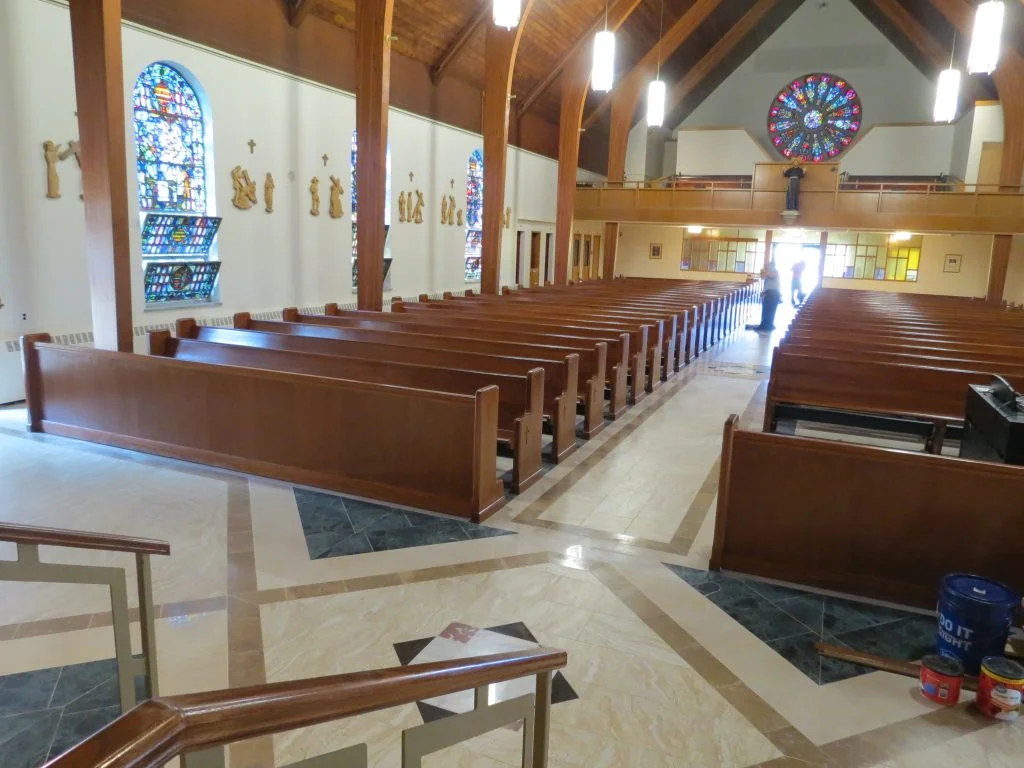 Do Your pew pews need repair. Maybe the finish has been damaged from Covid cleaning with bleach? Contact us for a free review and free quote.
Call (800) 484-1874 or contact us online for a free consultation and quote.