Church Stained glass window repair for Channing Memorial Unitarian. Newport, RI
Egan Church Restorations and our stained glass studio, Bovard Stained Glass helped the historic Channing Memorial Unitarian Church in Newport, RI to restore their stained glass windows and provide hurricane code protection in the ocean front town.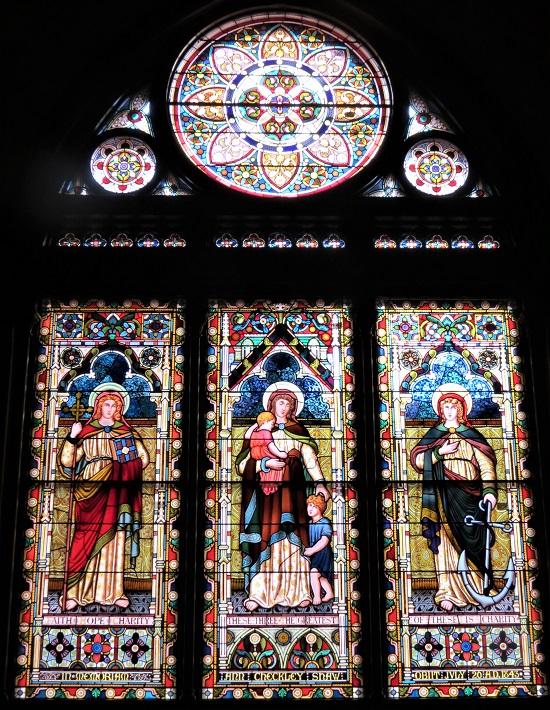 The National Preservation Society has determined that "all stained glass, when covered by either a single layer or double layer of protective coverings, MUST have a ventilation system to prevent heat build up in the stained glass and to prevent moisture build up between layers of glass."
To meet this requirement when using Insulated Glass Units ( IG Unit) in our stained glass protective covering system, we created an internal venting system to block the cold air and saving as much heat as possible.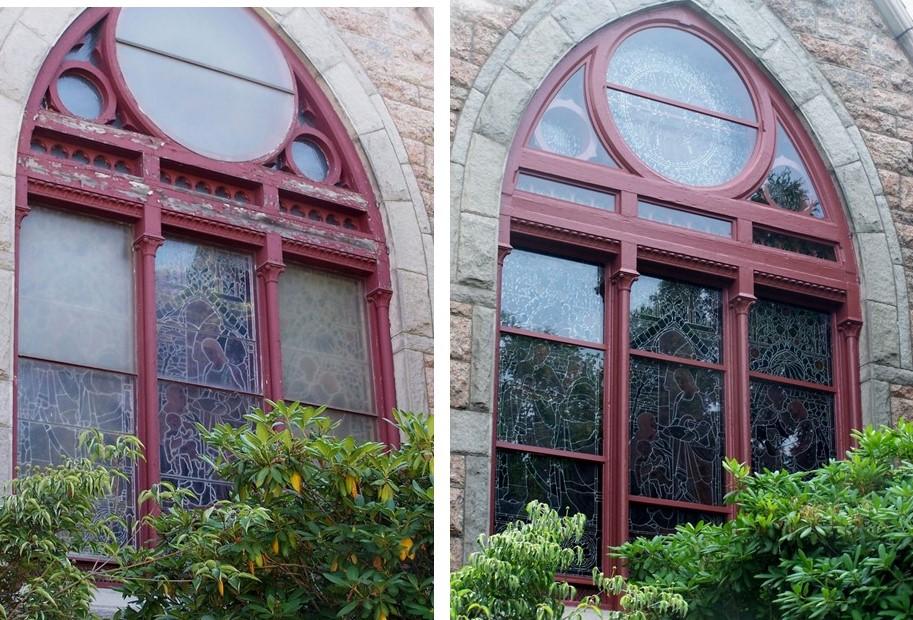 The wood frame had suffered from poorly installed protective glass. As an ocean front church, the moisture content was higher than normal and the lack of venting trapped this moisture between layers of glass. This lead to wood rot in various places..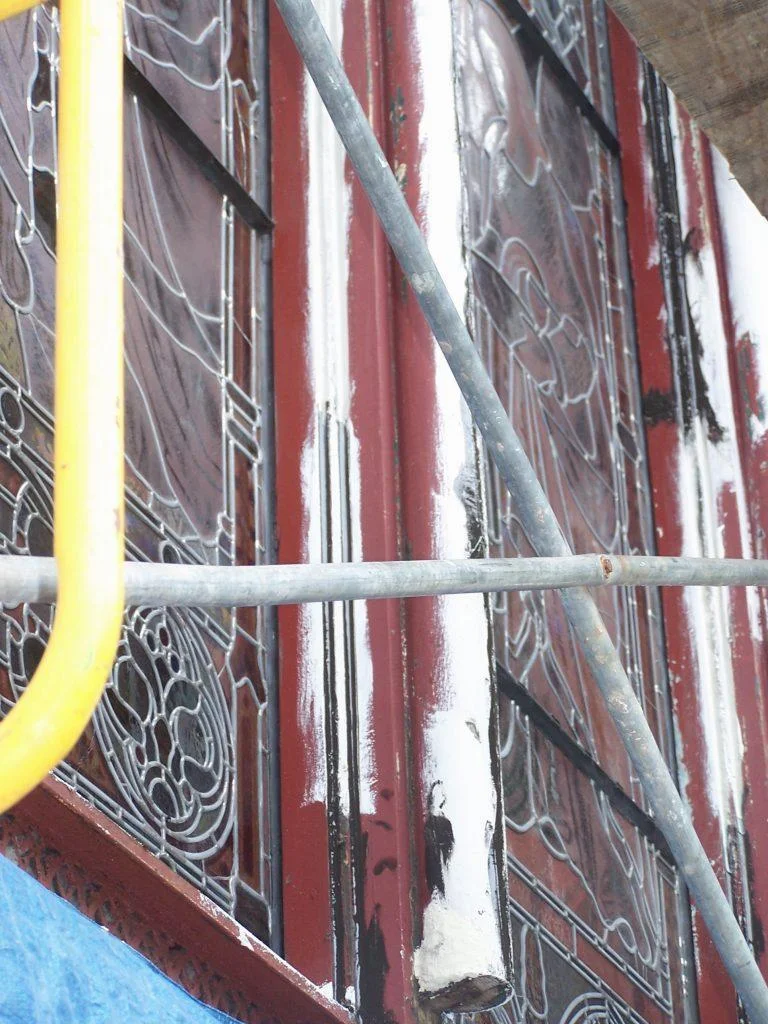 Our wood shop recreated several of the most seriously damaged sections and our team then used epoxy consolidation on the non weight bearing sections to secure the wood frame. We then installed our patented perimeter frame system and 1/4 inch thick tempered glass to protect the historic windows from hurricane force winds..
Do You Have A Stained Glass Repair or Stained Glass Frame Repair Project?
Call (800) 484-1874 or contact us online for a free consultation and quote.