Church Stained Glass Windows, St Joseph's Church. Cumberland, RI
Egan Church Restorations and our stained glass studio, Bovard Stained Glass were proud to have been selected from a number of bidders to assist St John's Church with their historic church repairs. Our team releaded all the stained glass windows and installed Bovard's patented perimeter framing system with built in vent screens.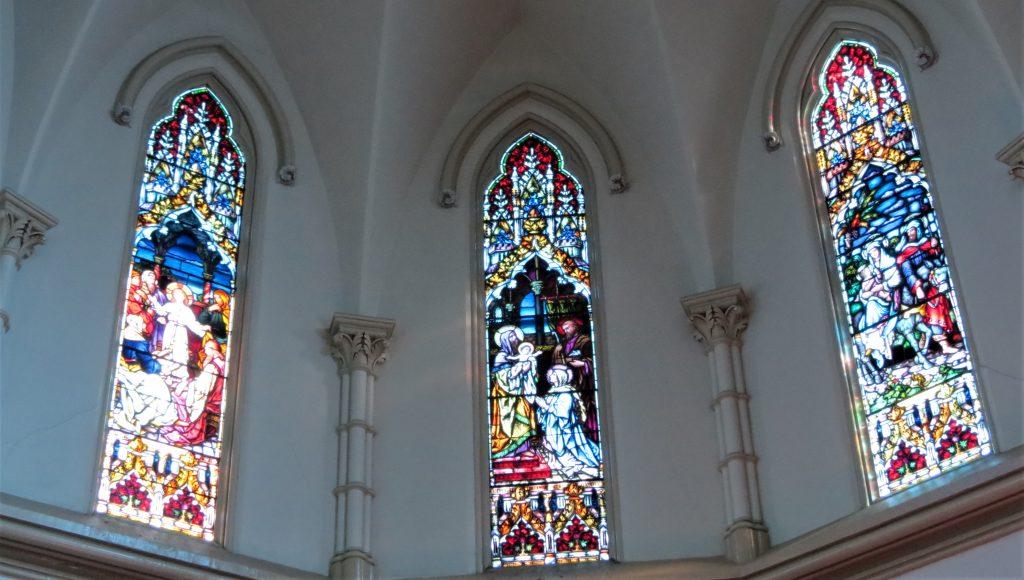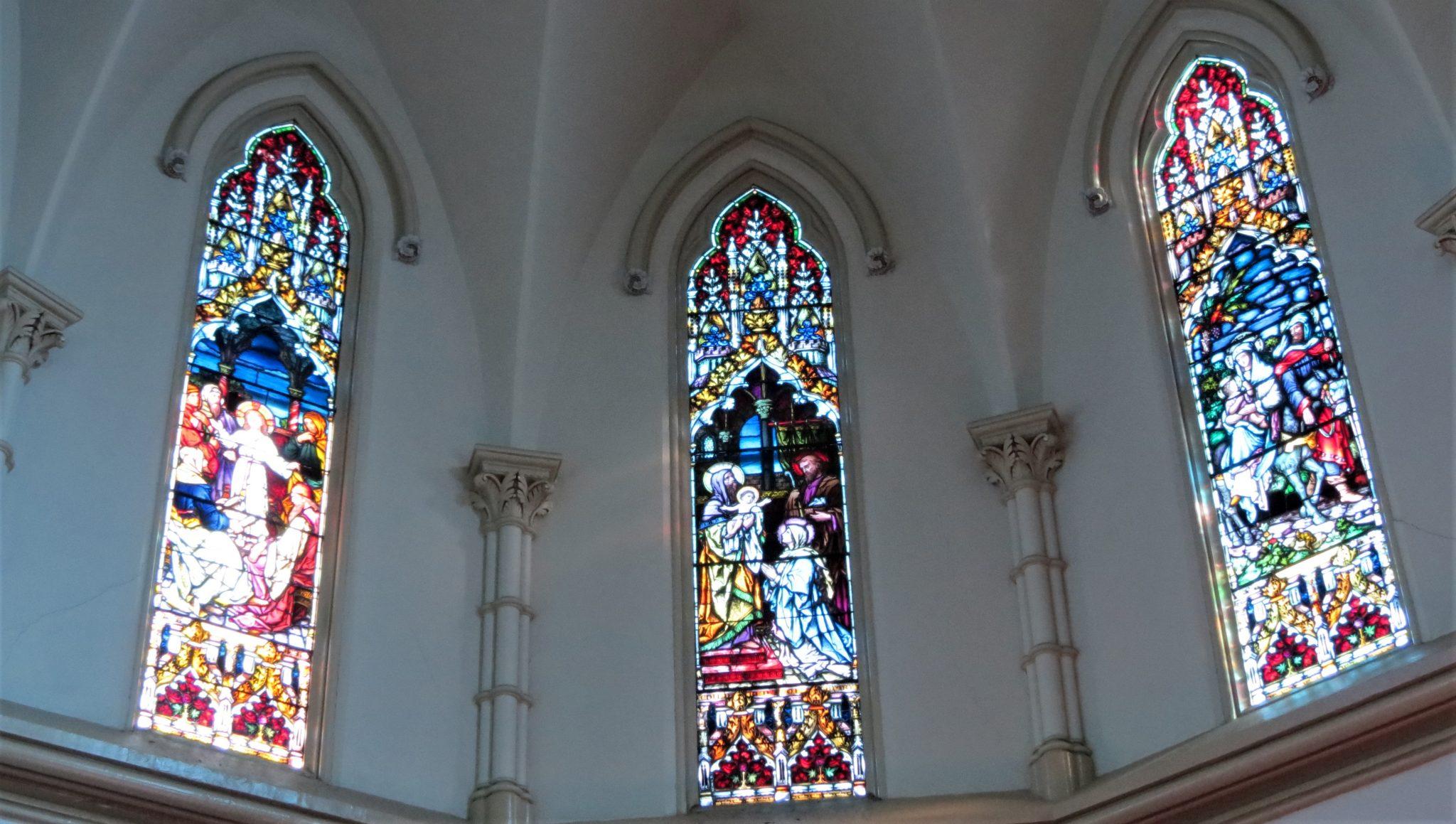 The historic stained glass windows at St Joseph's in Cumberland, RI, had deteriorated over the decades and were in poor condition. Some pieces had fallen out. Simple old age and normal expansion / contraction cycles, had weakened the lead matrix and resulting in stress cracks and large bulges.
We prepared a detailed stained glass window condition report for the church pastor to explain the issues and suggest the proper corrections and repairs. Because these 3 windows were in such poor condition were recommended full restoration. The remainder of the windows were installed in the 80's and were in moderate condition.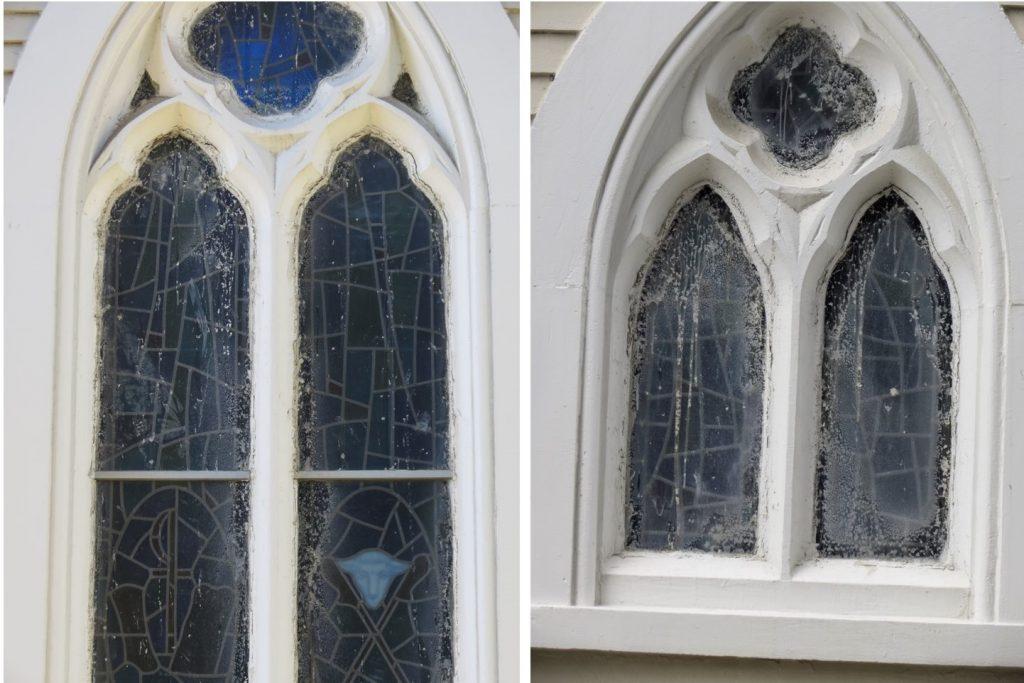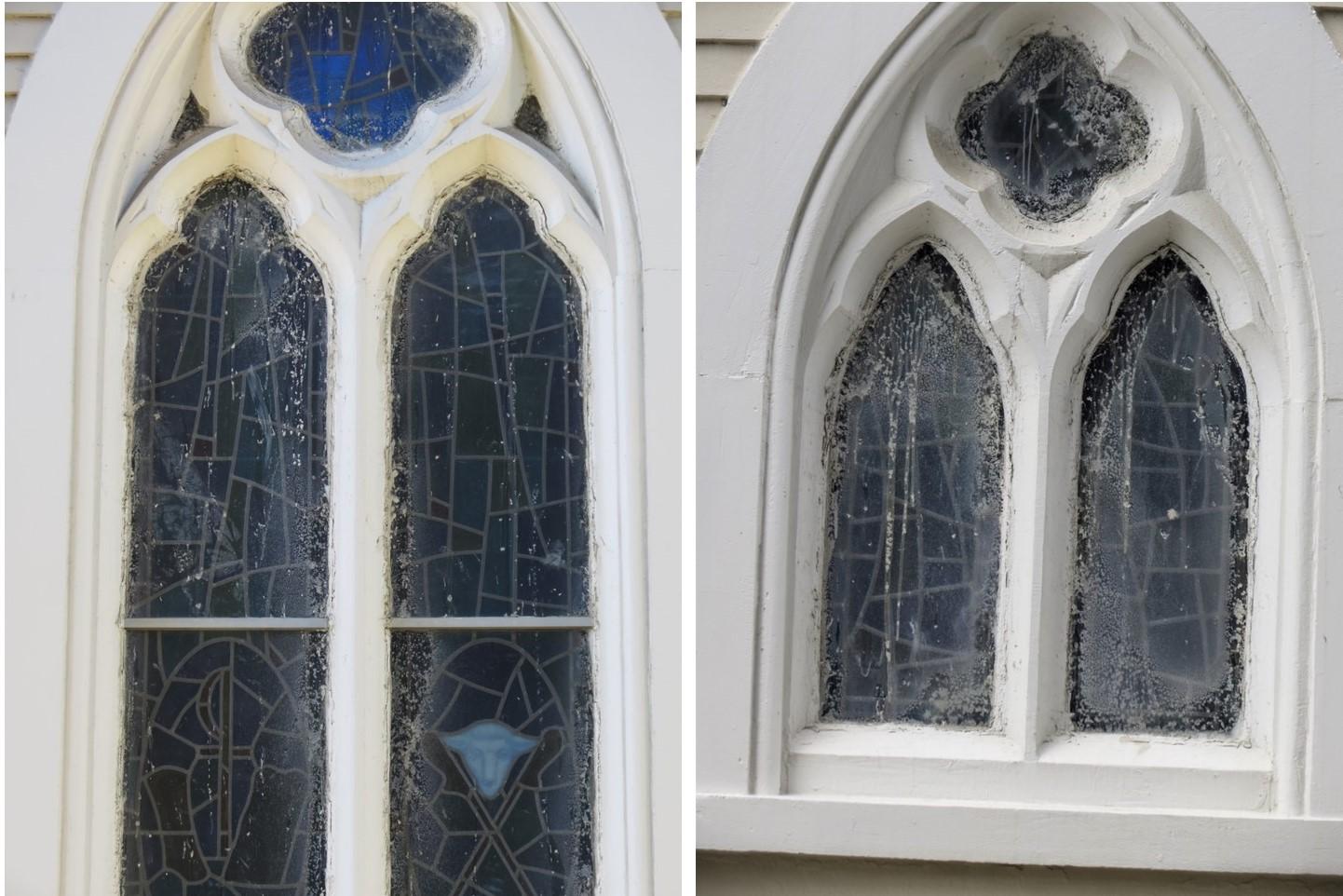 The poorly installed protective glass at St. Joseph's was not only unsightly, it was causing damage to the stained glass windows. The protective glass had no ventilation and was causing the stained glass to "overheat" causing stress cracks and premature bulging. In addition, moisture was building up between the layers of glass and creating mold on the window frame.
The Correction: Protective Coverings with patented ventilation system to insure air circulation
Unlike clear home or office glass, colored stained glass windows absorb heat from the sun. When heated, they expand just like all building materials. Because there is no "expansion joint" in the window sash or frame ( the glass would be loose and rattle and crack), the expanding glass has no place to go, so it bulges or develops stress cracks.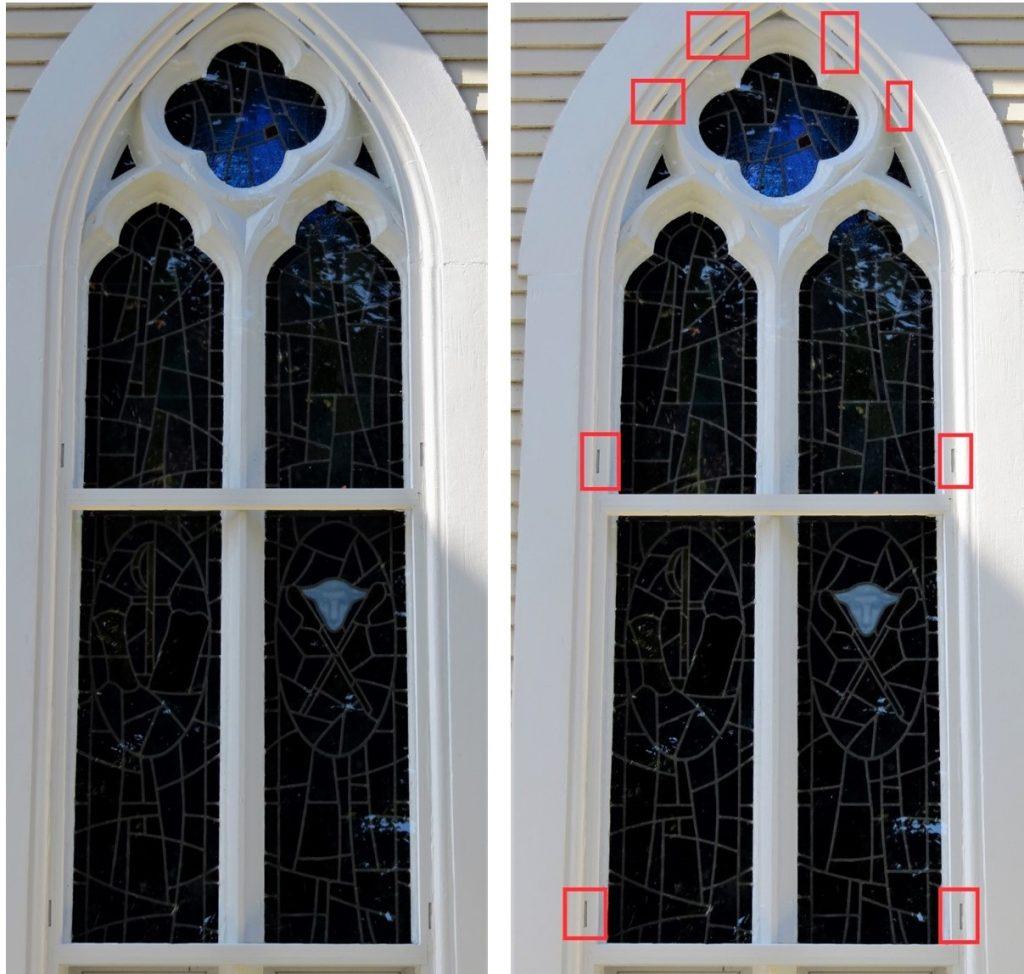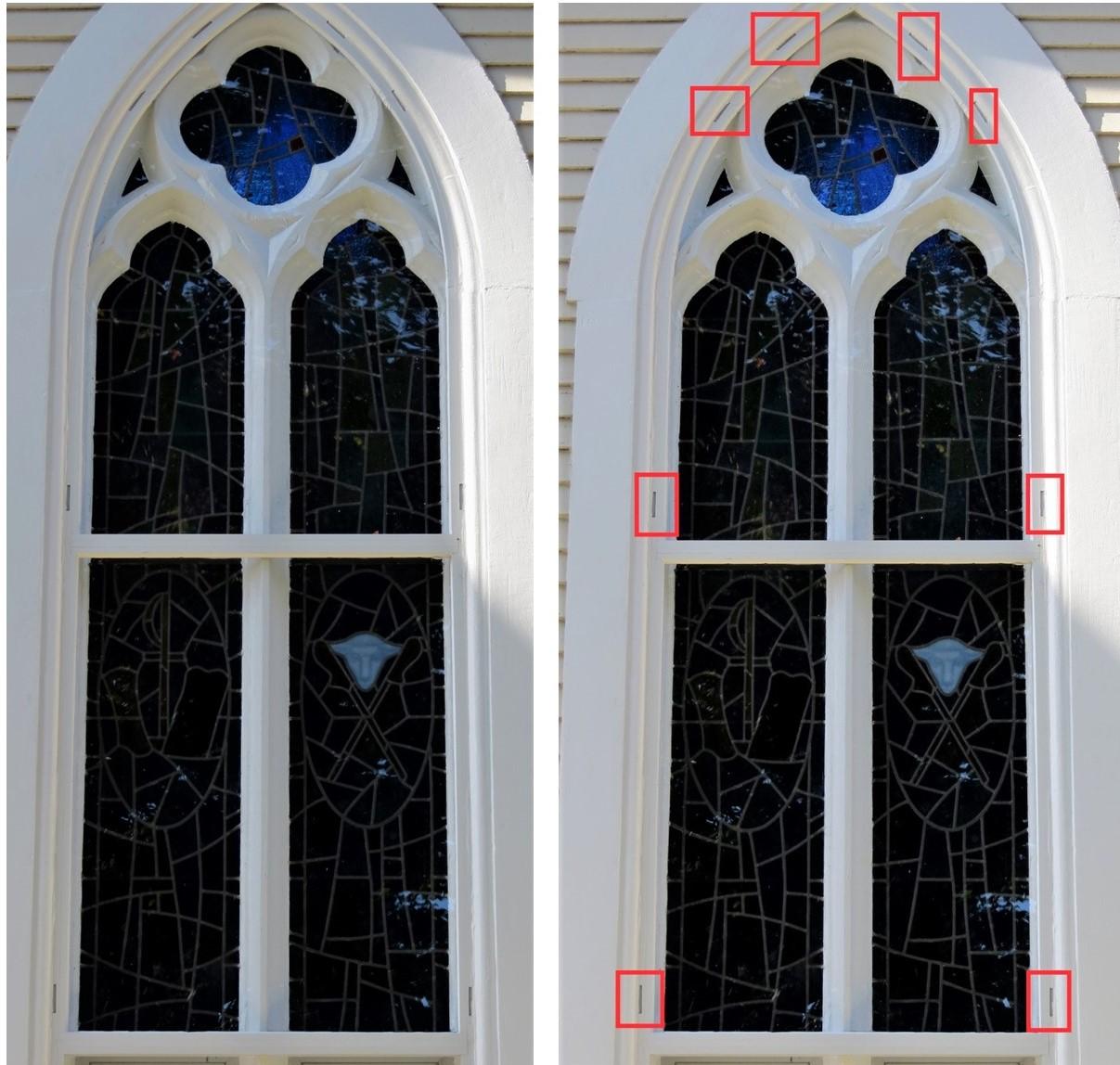 Bovard Stained Glass Studio designed and patented a perimeter framing system to address the "cooling" of the stained glass and air circulation to prevent moisture build up between the layers of glass. Built into the aluminum tracks, and spaced some at the bottom and some at the top ( to allow heated air to escape) provide the proper air flow to preserve the stained glass windows and prevent wood rot in the frame.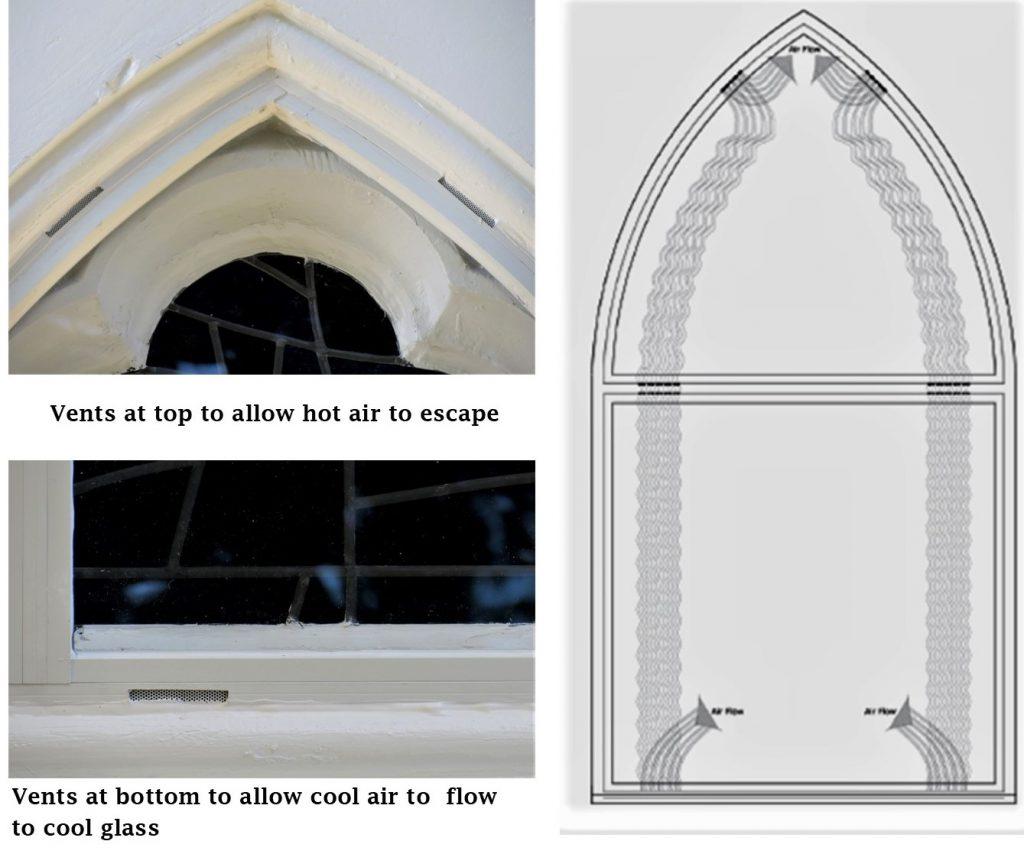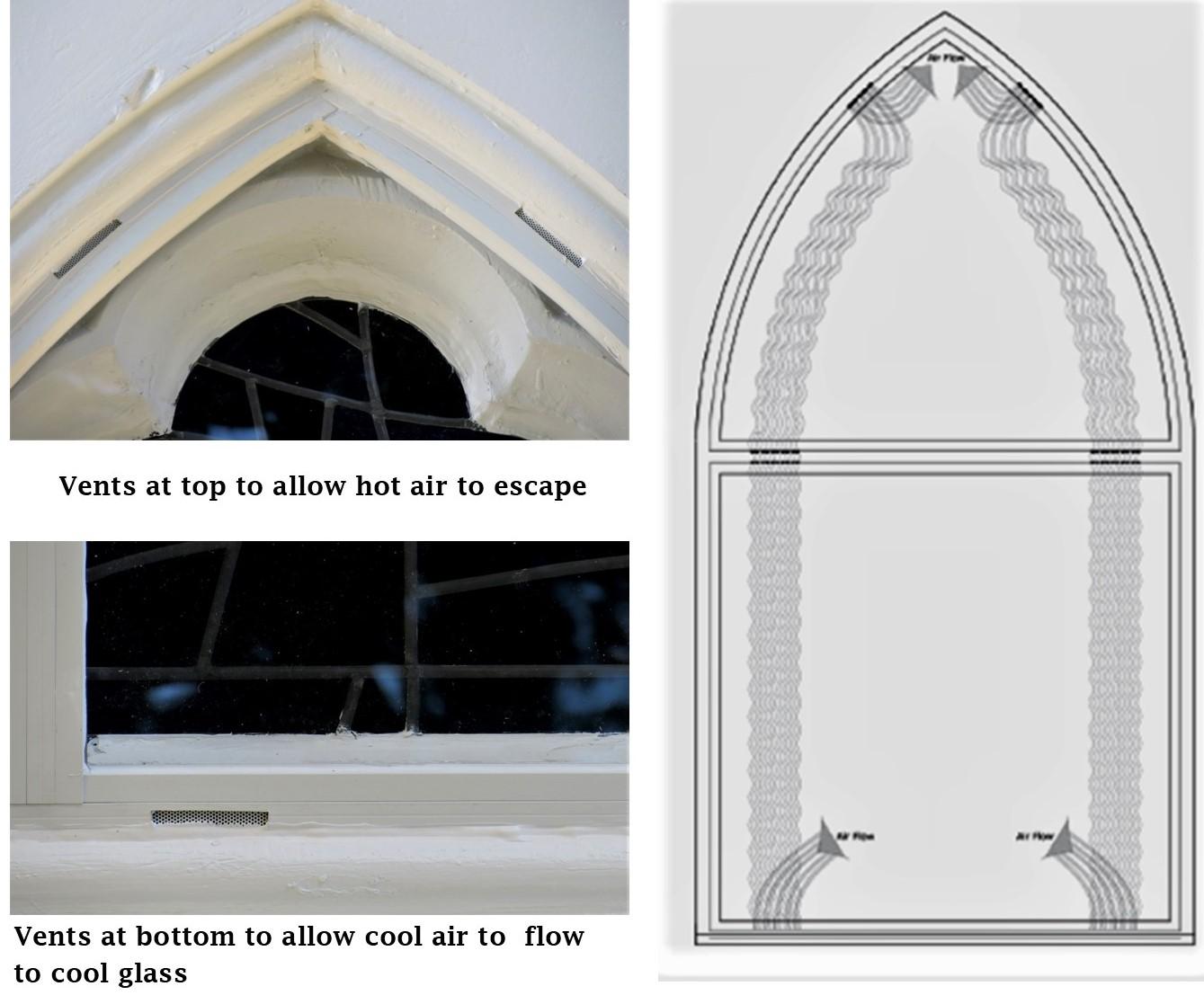 Do You Have A Stained Glass Repair or Stained Glass Frame Repair Project?
Call (800) 484-1874 or contact us online for a free consultation and quote.