Church painting work and plaster repair project. Adding decorative finishes to St John's in Middletown, Ct
Church painting work for St John's Church in Middletown CT. Egan Church Restorations were hired by St John's Church in Middletown, Ct to help them undertake repainting the inside of St John's Church. The property committee and the pastor requested we offer liturgical designs to change the look from simple paint finishes to decorative finishes.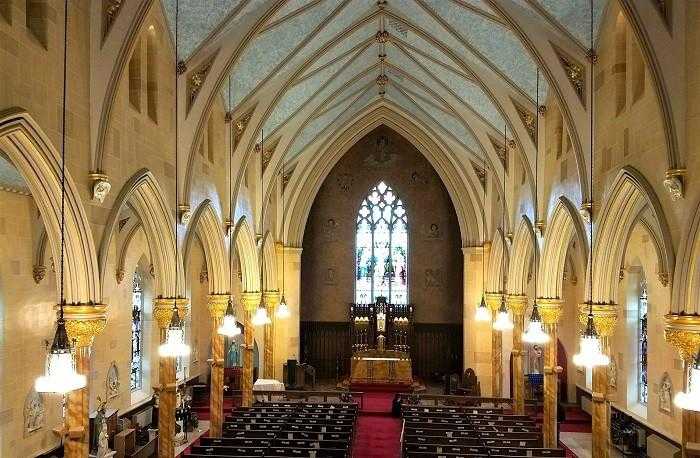 Egan's Church Restorations liturgical designer presented several design concepts and the parish chose to move forward. The new design included adding "rag roll" finishes to the ceilings, "faux stone" finishes to the walls and "faux marble" painting on the columns. In addition we cast completely new capitols to replace the old plain capitols to add elegance to the sanctuary.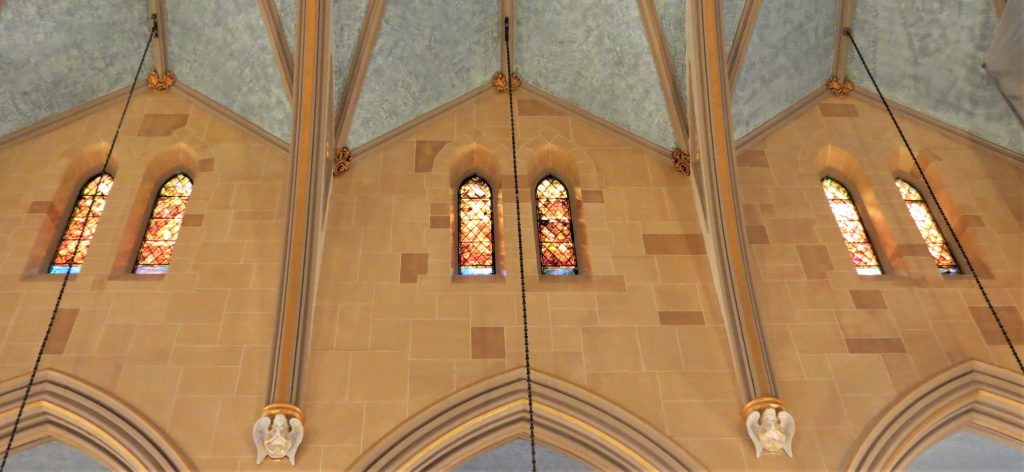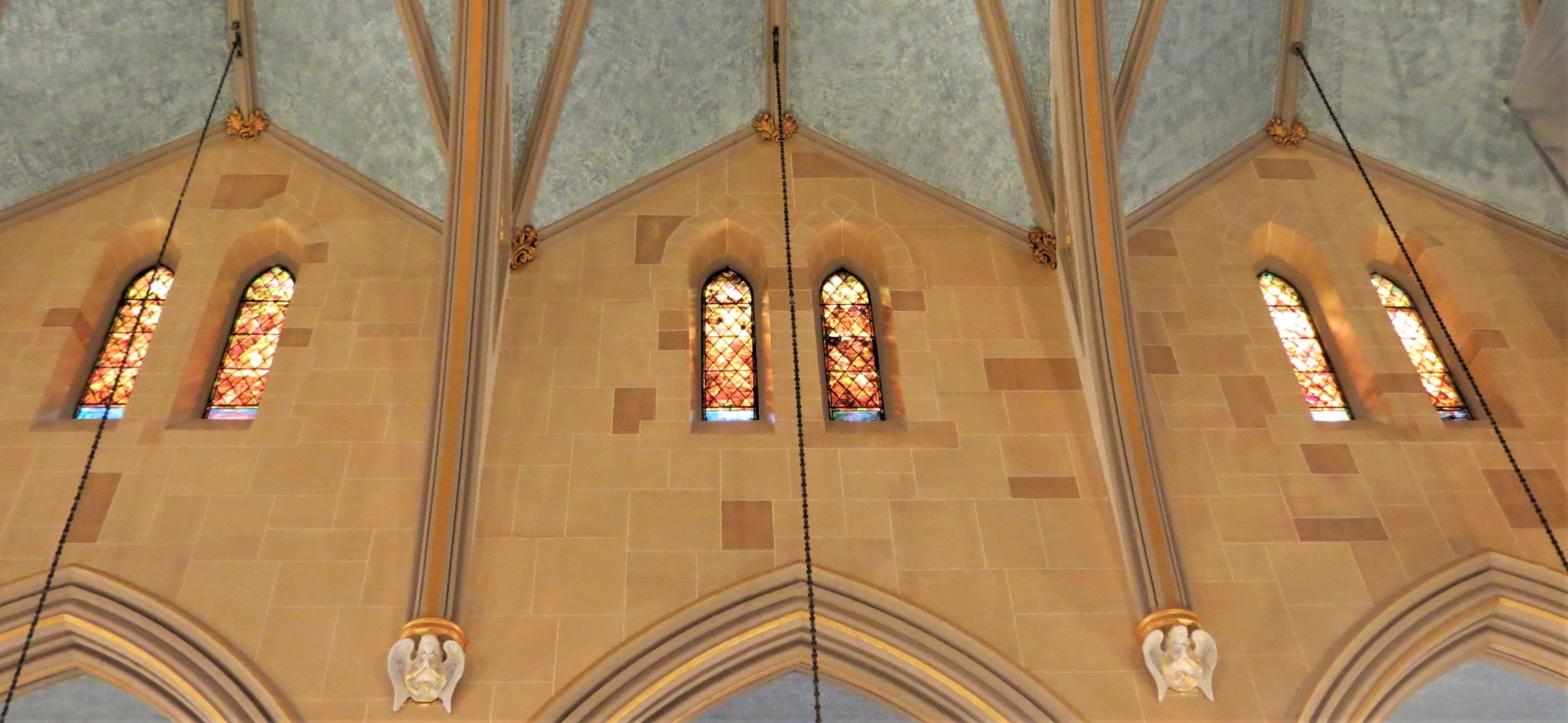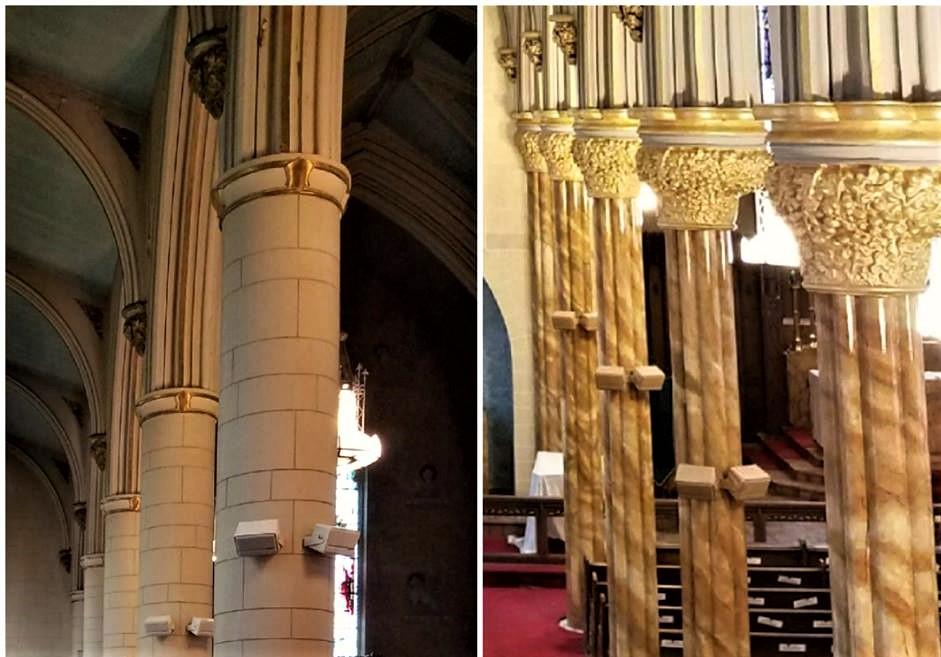 Do You Have A Church Painting or Plaster Repair Project?
Call (800) 484-1874 or contact us online for a free consultation and quote.