Church painting and plaster repair to St Mary's Episcopal Church
Church painting work began because water had been leaking into the walls and ceilings of St Mary's Episcopal Church from damaged slate roof tiles. The water dripped, unseen and eventually weakened the plaster so much it just fell away. The vestry at St. Mary's hired a roofing contractor to correct the roofing issues and then hired Egan Church Restorations to repair the plaster and do decorative painting work.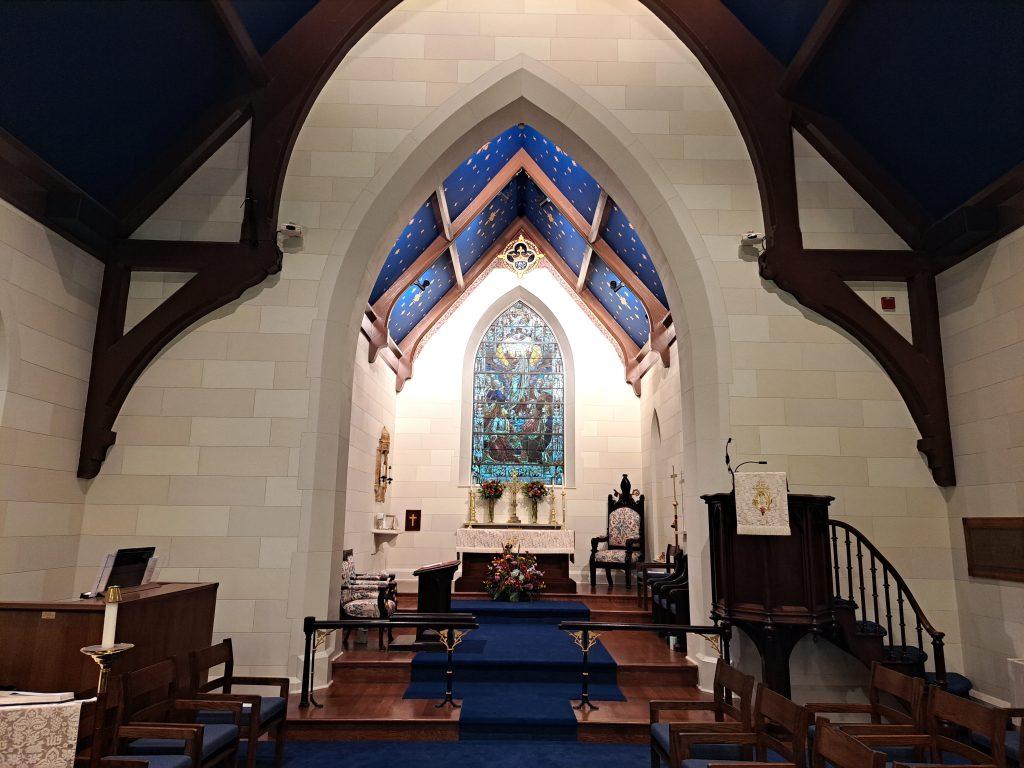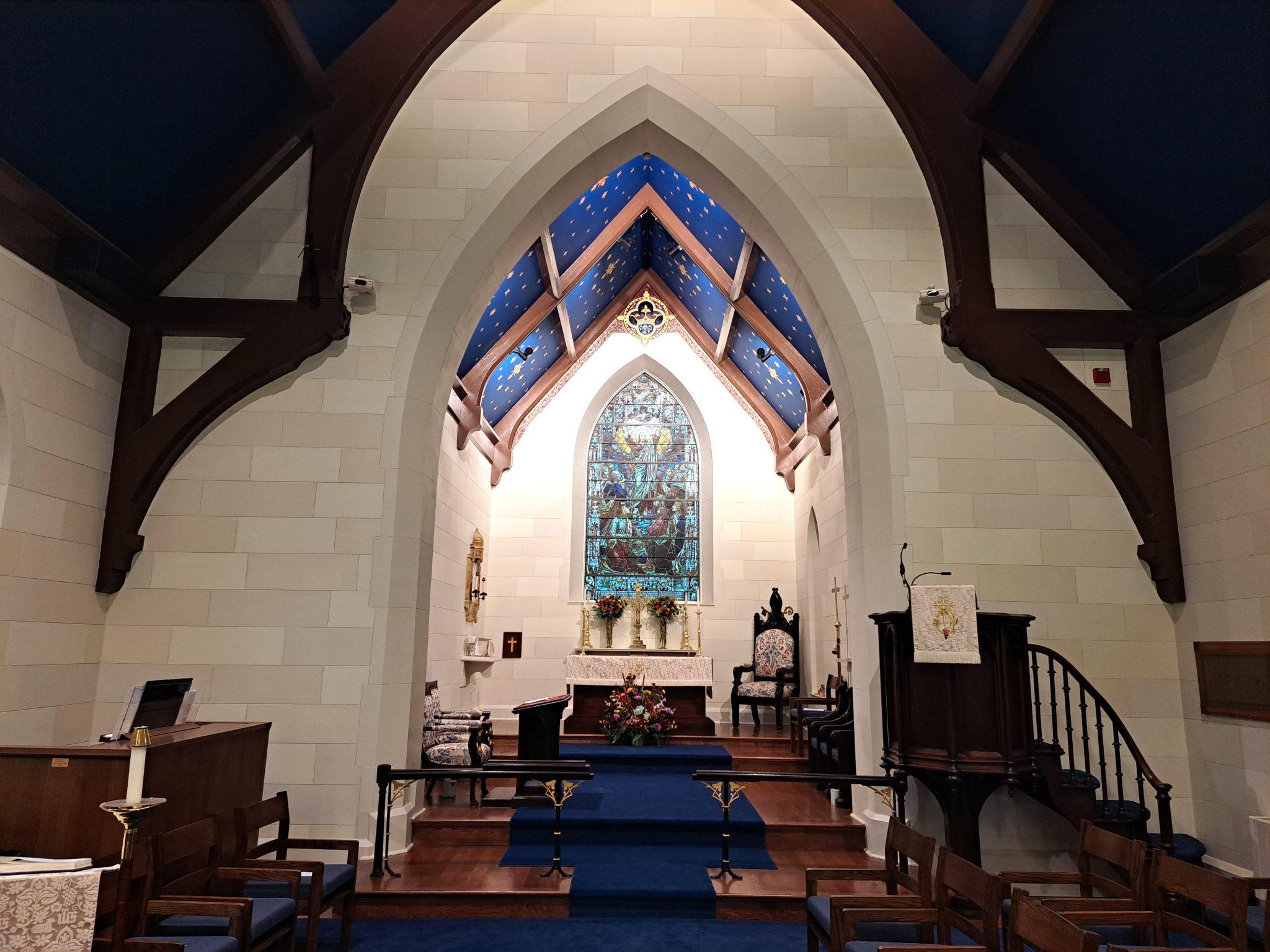 Egan's Church Restorations were chosen to help restore this extensive water damage, repair the historic plaster and repaint the interior of the church. The church chose to have us paint "faux stone" effect on all walls throughout the church. In addition, we recreated a "night sky" decorative ceiling with hand painted gold stars of various shapes and sizes.
Faux Stone painting For This Project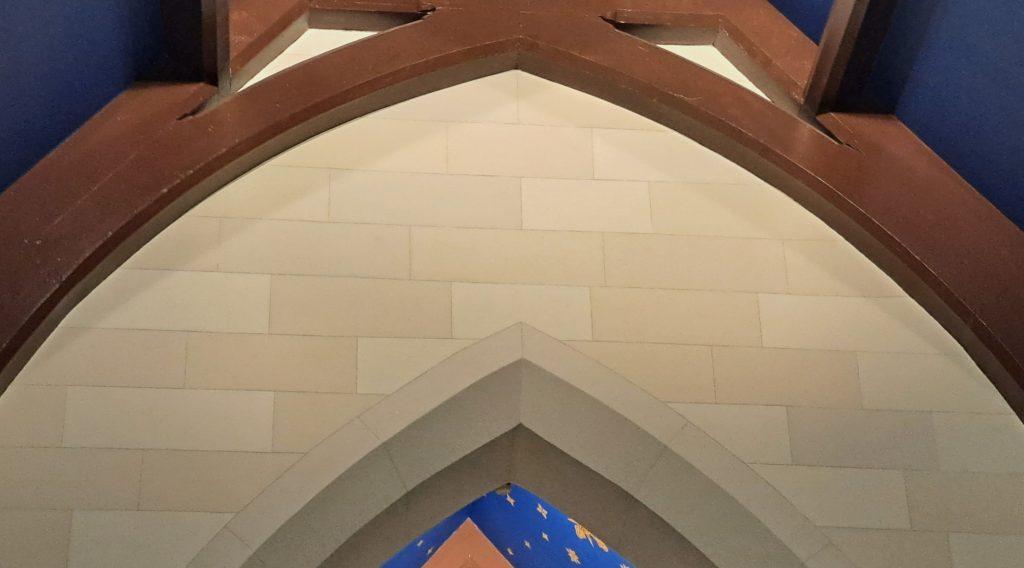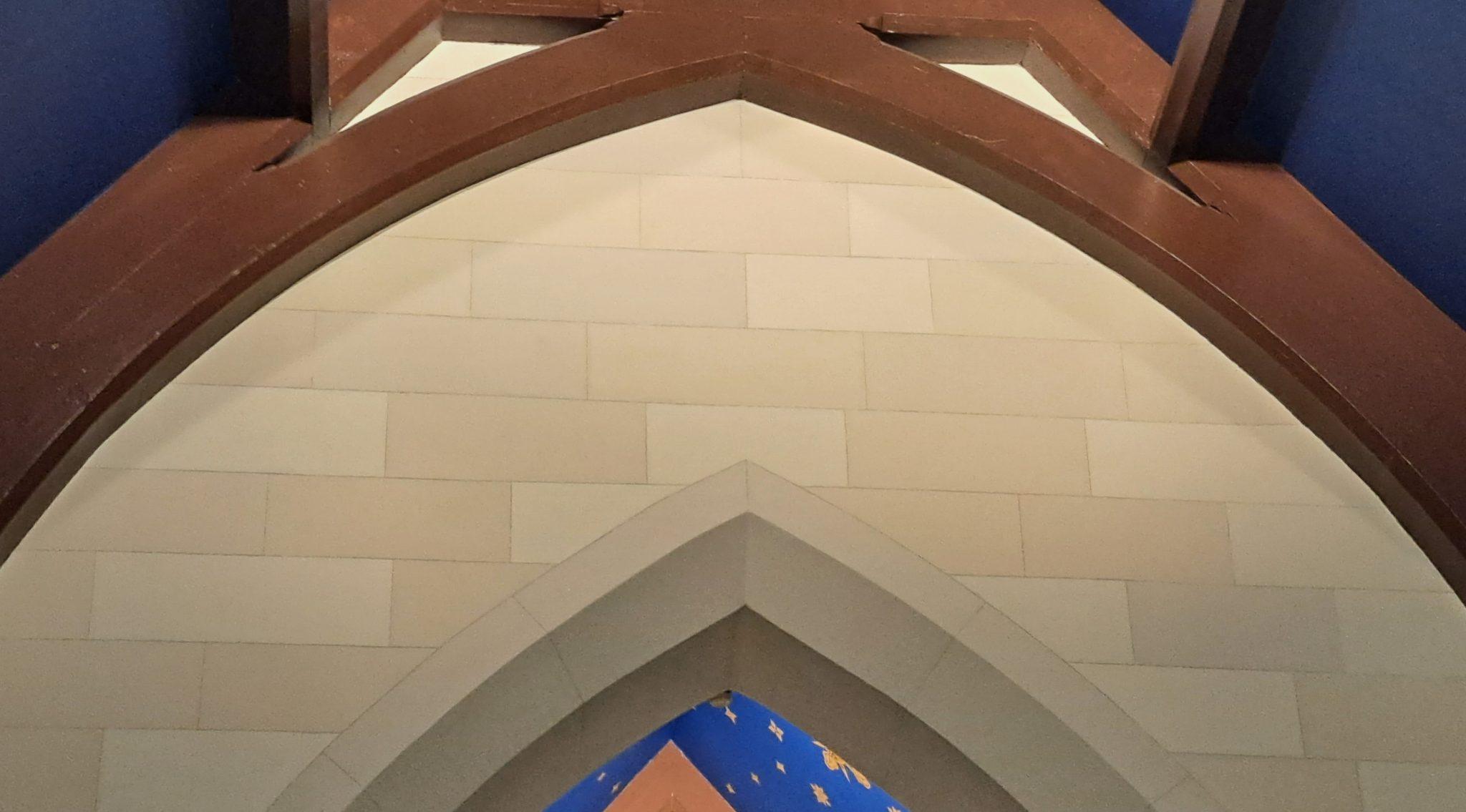 Before starting the faux stone painting work for St Mary's Church, we worked with the Historic preservation experts that the church had hired to assist. Taste Design Inc worked up a number of color combinations to try to determine the best look and closest to the original that we could do.
Sample # 1 Sample # 2 Sample # 3
Taste Design Inc chose the lighter shade finish to apply. The pattern had 4 different shades of beige to create the faux stone look. Each wall was lined up using a laser to insure perfectly straight lines throughout the entire site.
Egan's Church Restorations plaster experts carefully removed the water damaged, saturated plaster.
Wire mesh was then secured to the original wood lathes to create a stable anchor for new plaster.
Plaster mixed to match the original historic plaster was then applied, sanded and painted.
After all the plaster repairs were complete, we repainted the church, removed our scaffolding and cleaned the church to make it ready for mass.
Do You Have A Church Painting or Plaster Repair Project?
Call (800) 484-1874 or contact us online for a free consultation and quote.