Church flooring. Hardwood floor refinishing.
Church flooring work at St George Episcopal High School by Egan Church Restorations . We were hired to refinish the oak hardwood flooring at the school's chapel. We also were hired to repair and refinish the solid oak pews. We were chosen from among a number of bidders because of our extensive experience in the proper removal and re-installation of the church pews that had to come out to undertake the floor repairs.


Sanding the hardwood flooring to bare wood.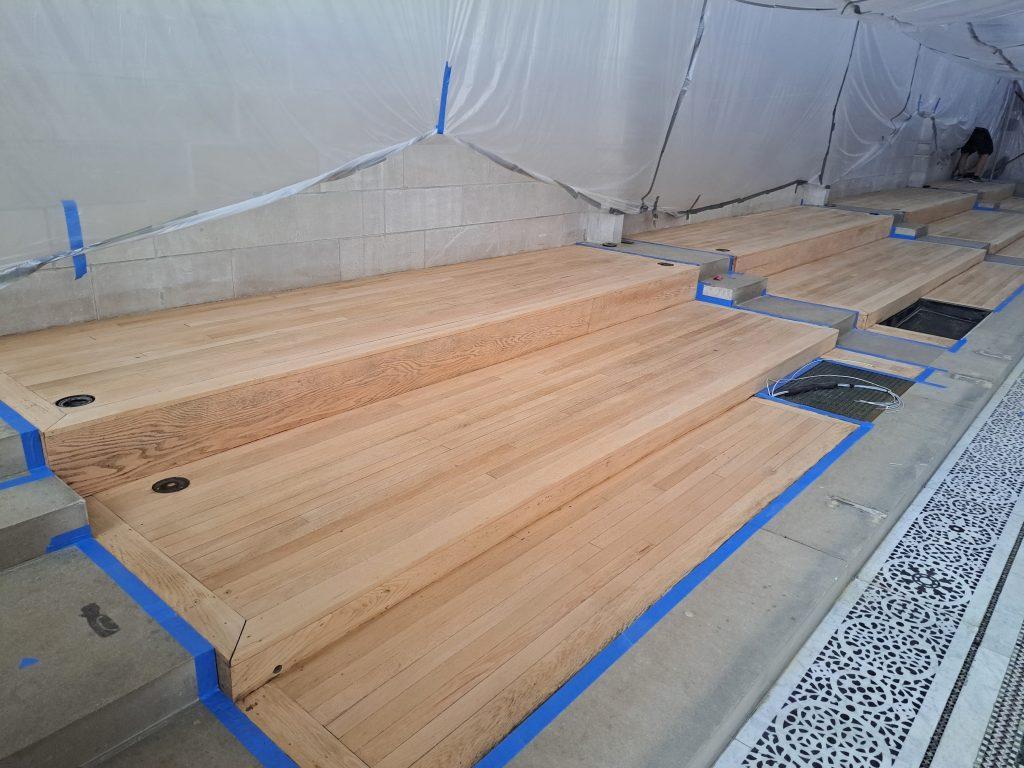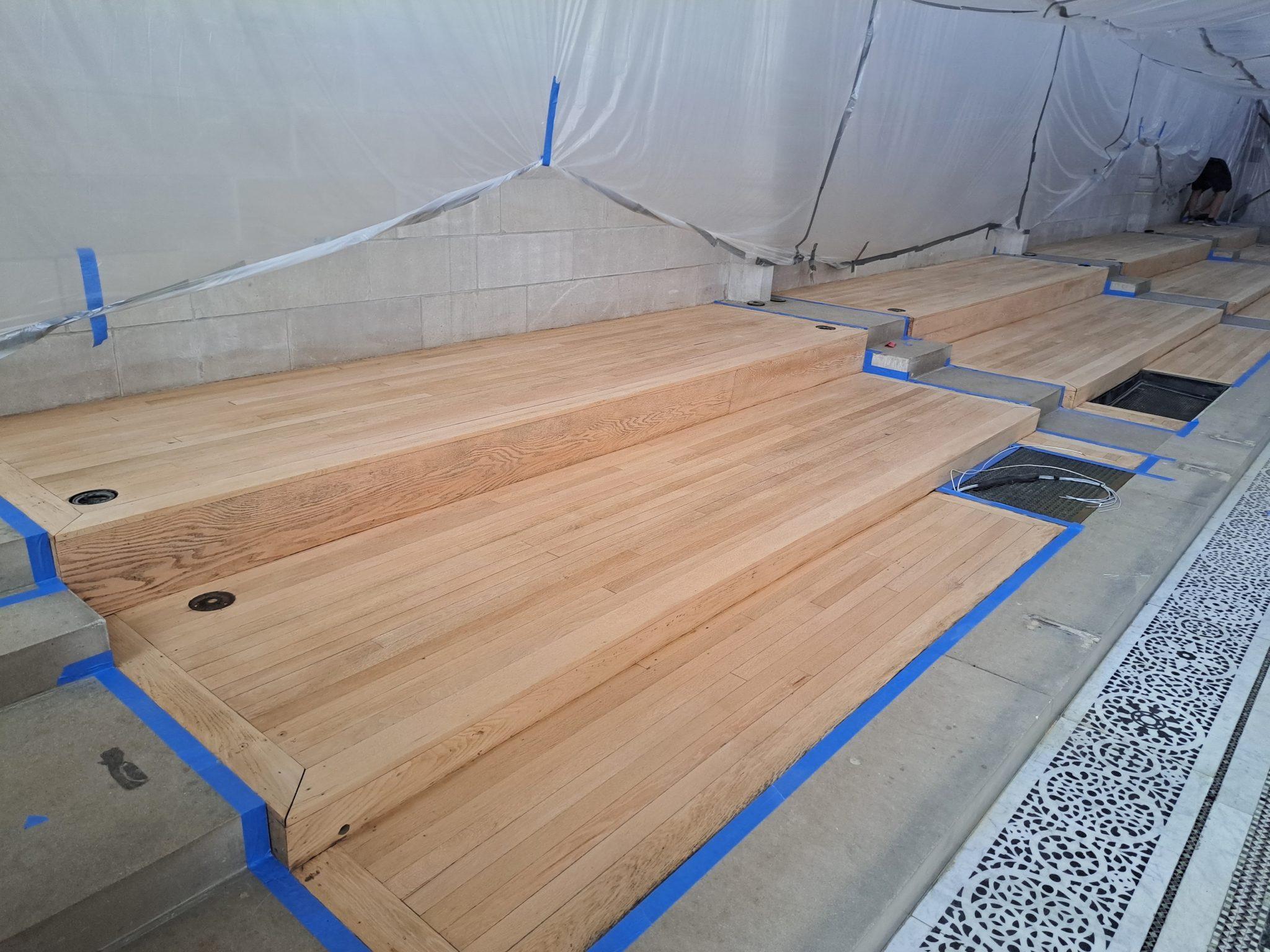 Before beginning the sanding of the hardwood floors, Egan's set up a "work tent" of heavy plastic. This was to protect the church's ornate Waterford Crystal Chandeliers. We then sanded the floors using heavy duty floor sanders with built in vacuums to also help reduce dust in the chapel.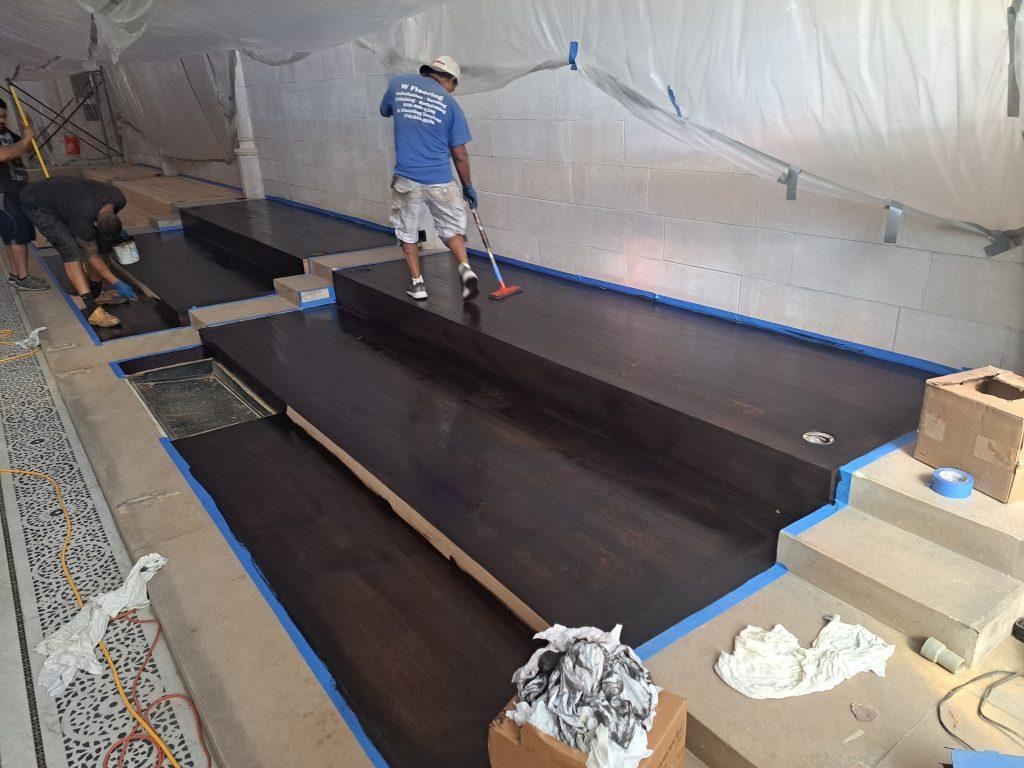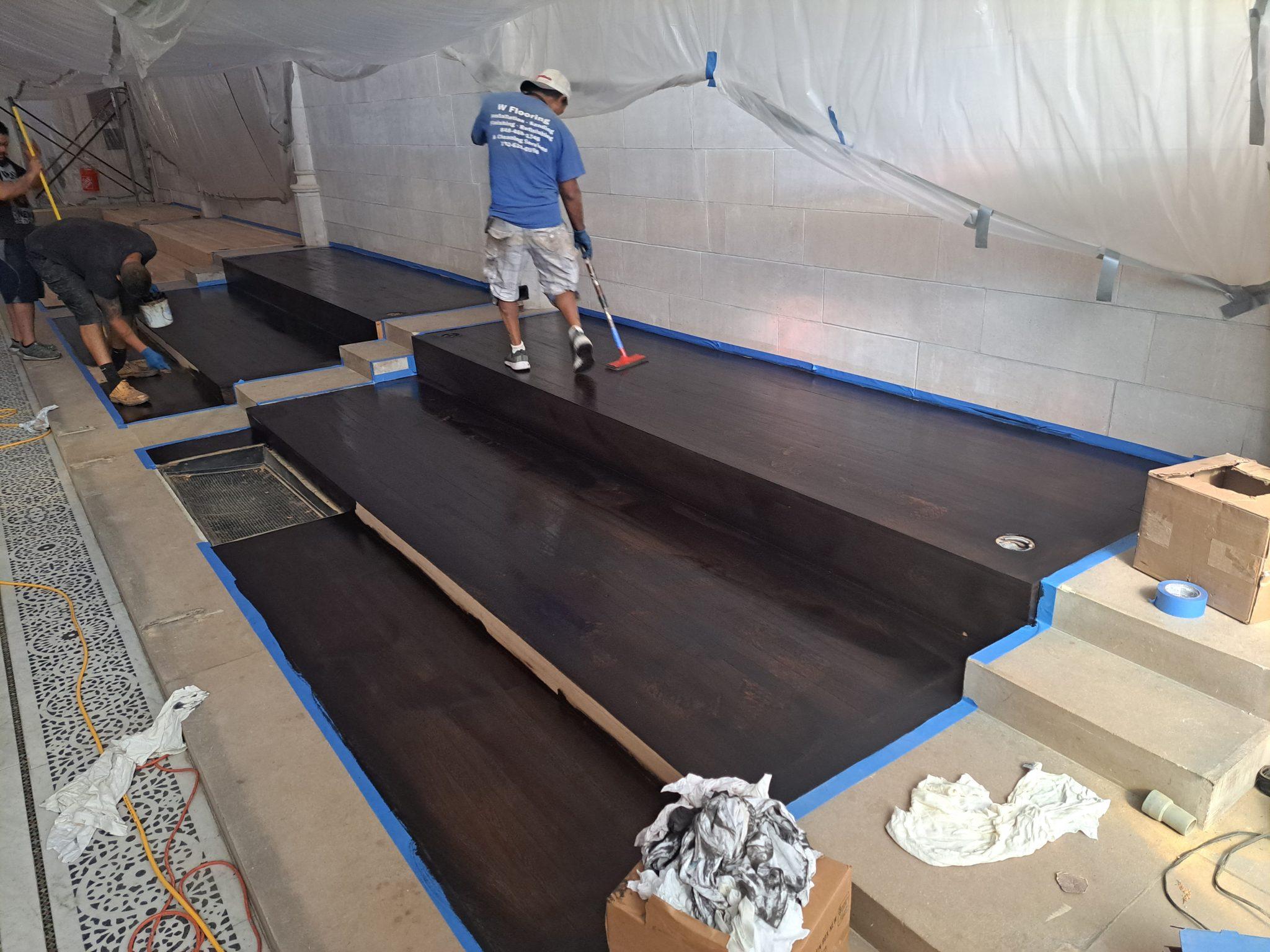 Next was to apply 2 coats of new stain to the wood floor. We apply the stain using a brush but then get down on our knees and hand wipe the stain into the wood to ensure a deep penetration.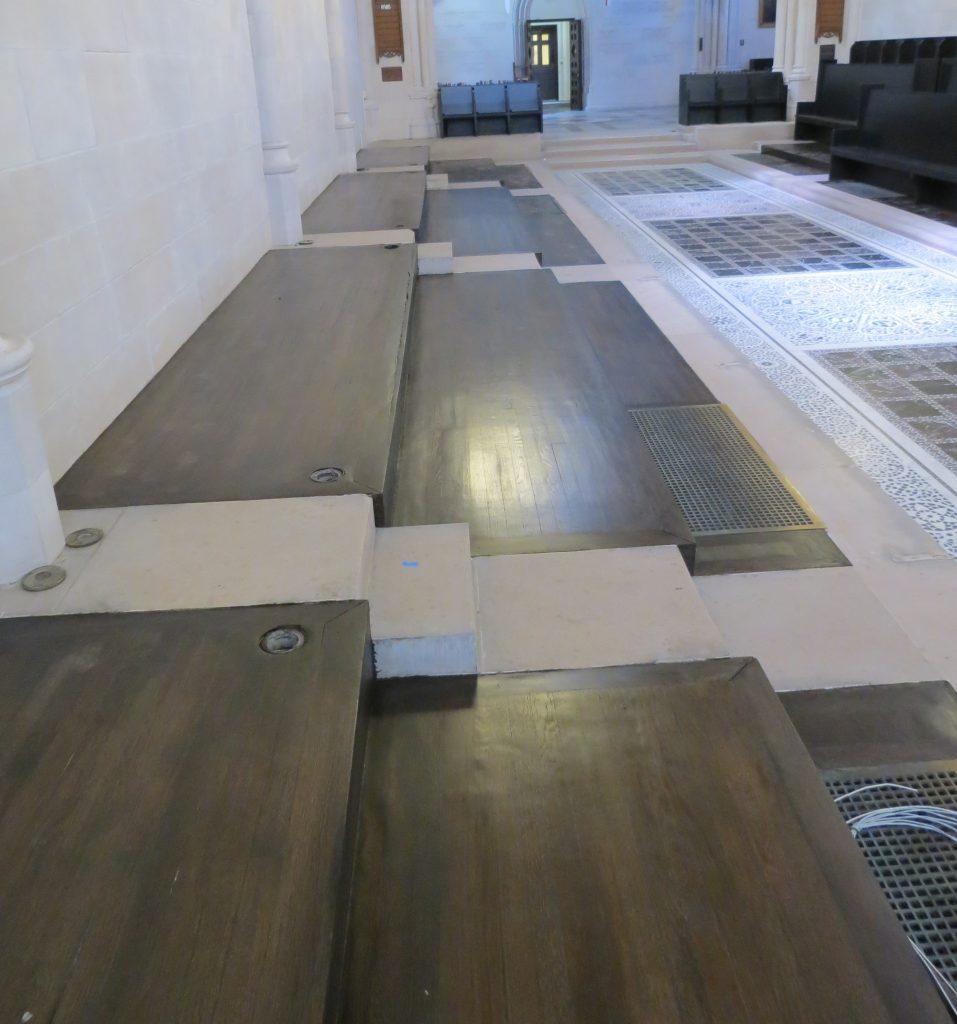 After the new stain has completely dried, our team then applied 3 coats of heavy duty polyurethane to protect the wood. After each coat is applied, we lightly sand the floor to ensure a smooth clean surface for the next application.
We offer any type of church flooring material service you may need. Hardwood floors- new or refinished. Marble tile floors -new or resurfaced. Vinyl or porcelain tile. Carpeting.
Call (800) 484-1874 or contact us online for a free consultation and quote.