Marble Floor Re-surfacing. Blessed Sacrament, New Rochelle, NY.
---
Marble Floor Re-surfacing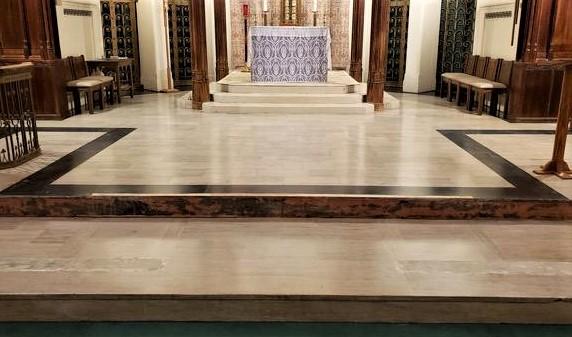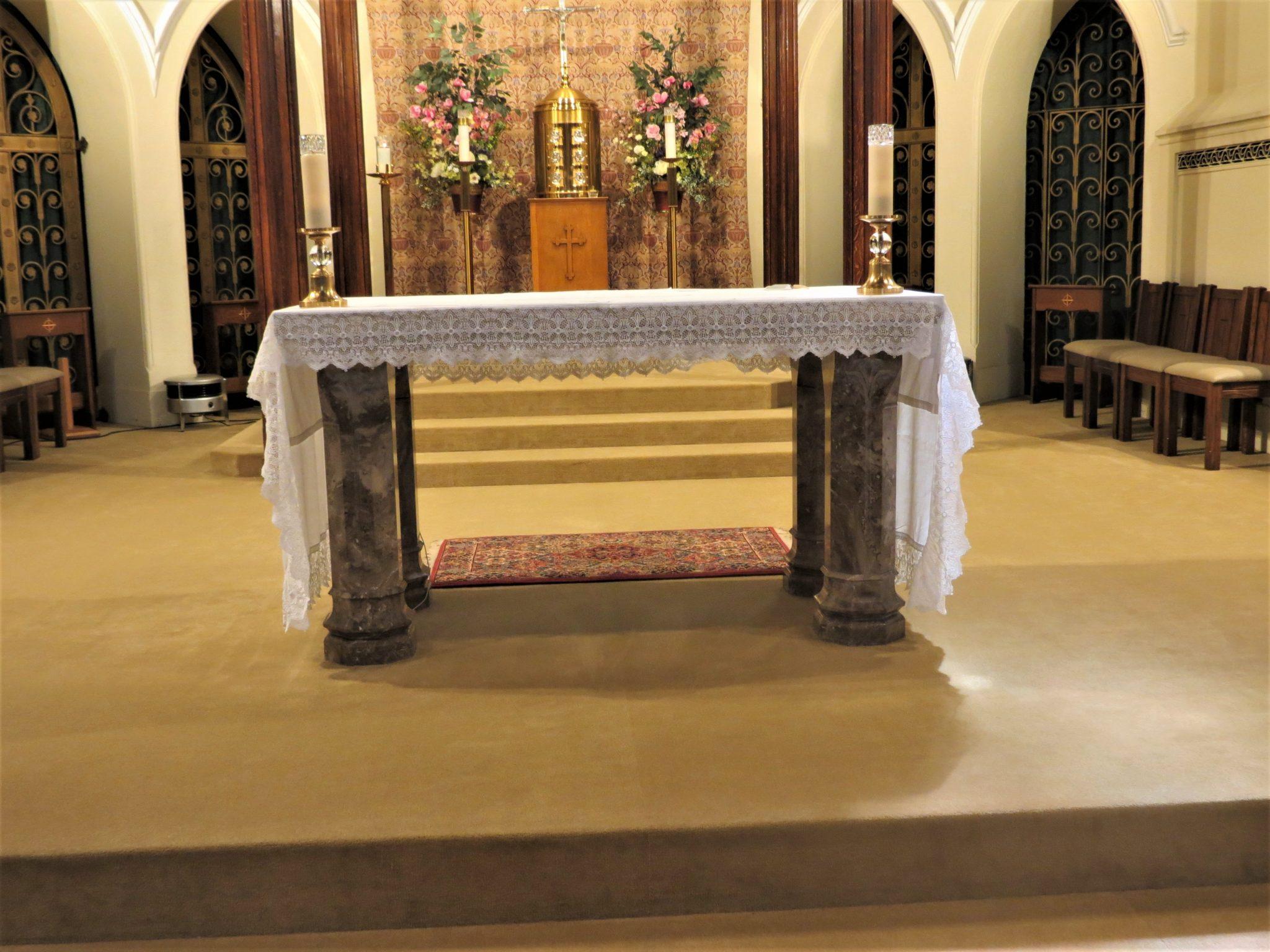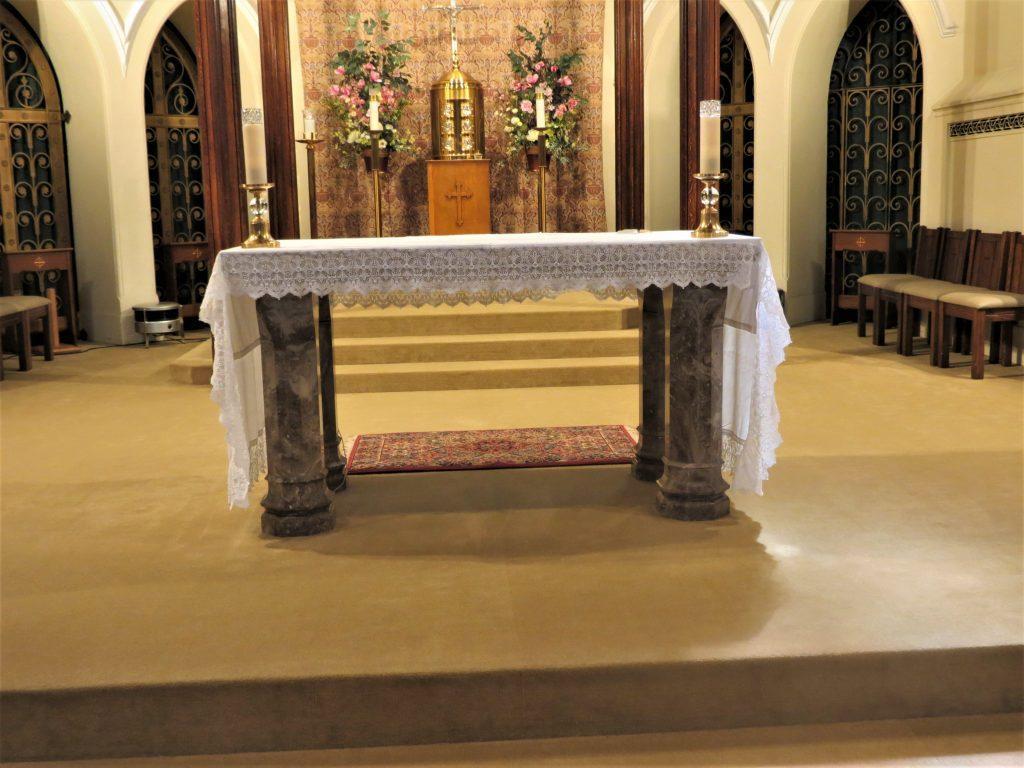 Egan's Church Restorations team helped restore the original marble floor, hidden by a yellow carpet added back in 1980. "Restoring" the floor to it's original beauty for the parish was one part of their overall church renovation.
Do You Have A Church Flooring Project?
Call (800) 484-1874 or contact us online for a free consultation and quote.
Church Flooring | New York, NY
Marble tile floor installation | Brooklyn, NY
Marble and Terazzo Floor resurfacing | Queens, NY