Pew refinishing and pew repairs. New kneeler pads. Hardwood floor refinishing.
Pew refinishing was badly needed for the solid wood pews at St Katherine's Church in Boston, Ma. The parish was undertaking a capital campaign to address numerous repairs. Pew refinishing, kneeler repairs, hardwood floor refinishing and new porcelain tiles. Spot plaster repair and painting was also needed.
Egan's Church Restorations were hire to repair the nearly 100 year old pews. Constructed of 100% solid red oak for durability, the pews were starting to show their age. We repaired a handful of simple glue joint splits and then deeply sanded all parts of the pews.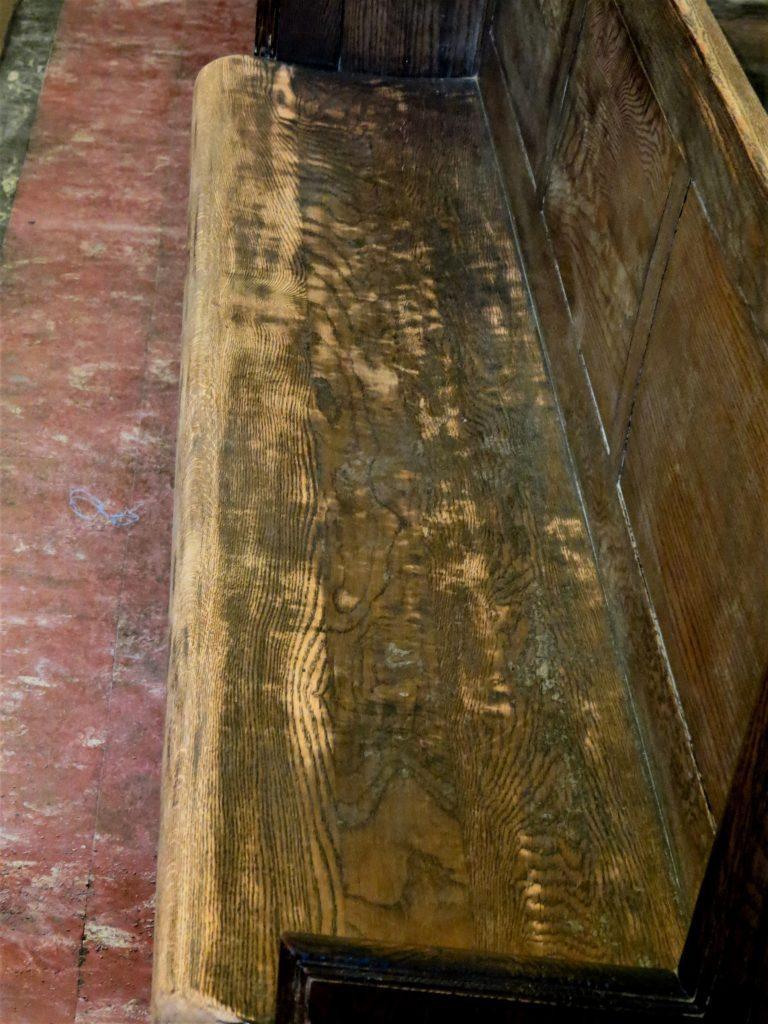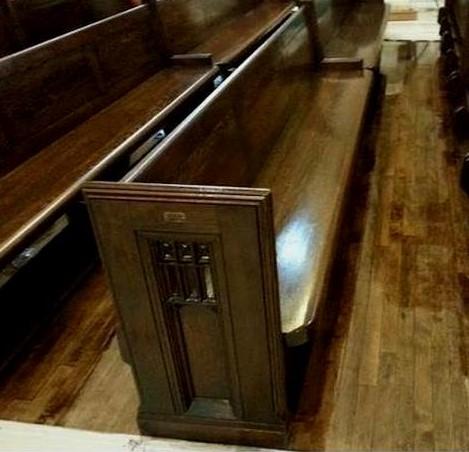 Our team of wood workers can repair, resize and refinish your pews either by leaving them in place ( less expensive) or removing them ( if floor repairs are needed). In addition, we can replace entire kneelers or just the pads. Pew cushions also available.
Do You Have A Pew Repair or Pew Refinishing Project?
Call (800) 484-1874 or contact us online for a free consultation and quote.