Church painting and plaster repair to Our Lady of Good Counsel Church in Manhattan, NY.
Church painting and plaster repair had been neglected for decades at Our Lady of Good Counsel in Manhattan, NY. Egan's Church Restorations were chosen among multiple bidders due to our proven skill in all aspects of work. Water had been leaking into the walls and ceilings of Our Lady of Good Counsel Church from damaged gutters and slate roof tiles. The water dripped, unseen and eventually weakened the plaster so much it just fell away.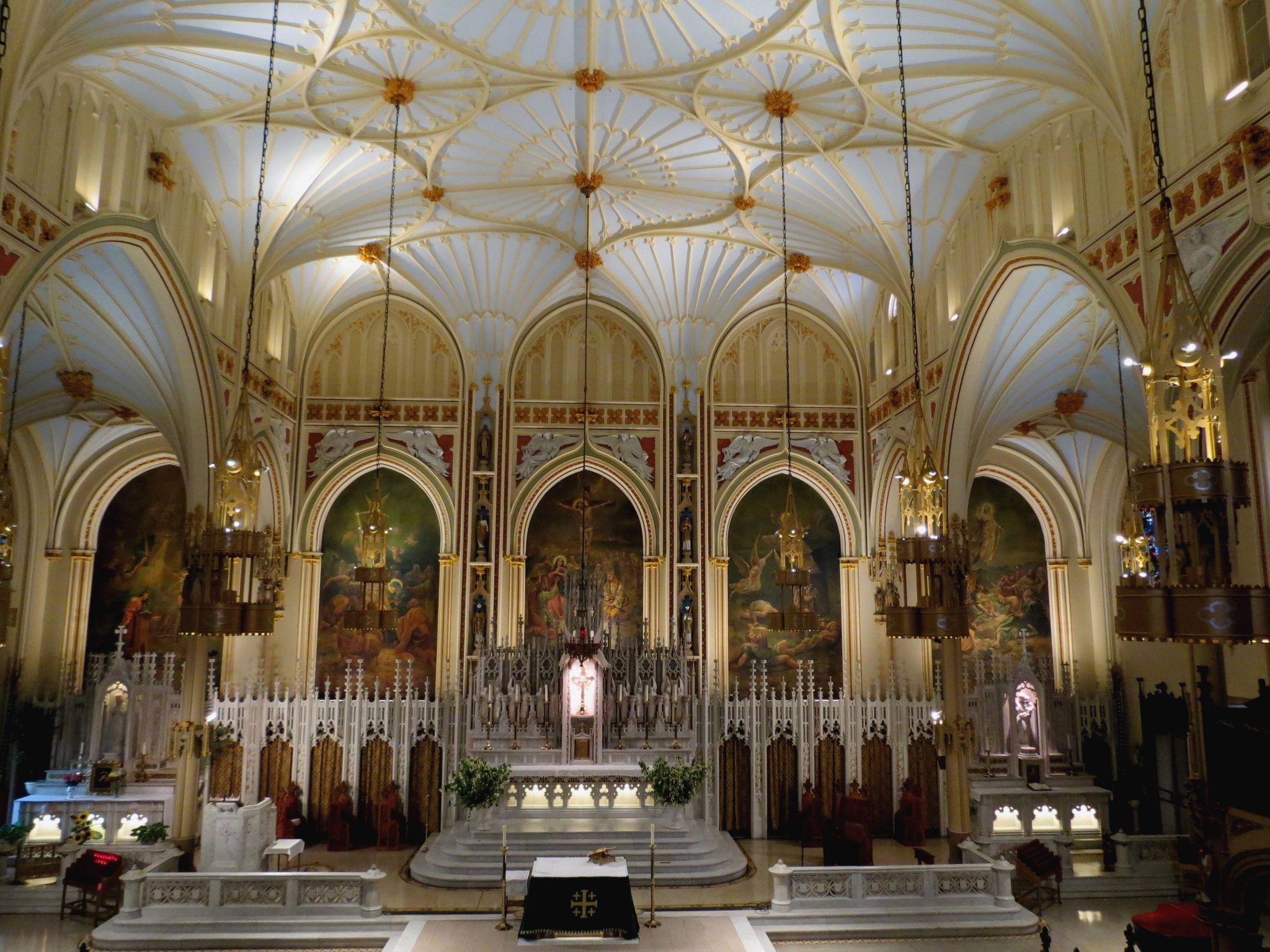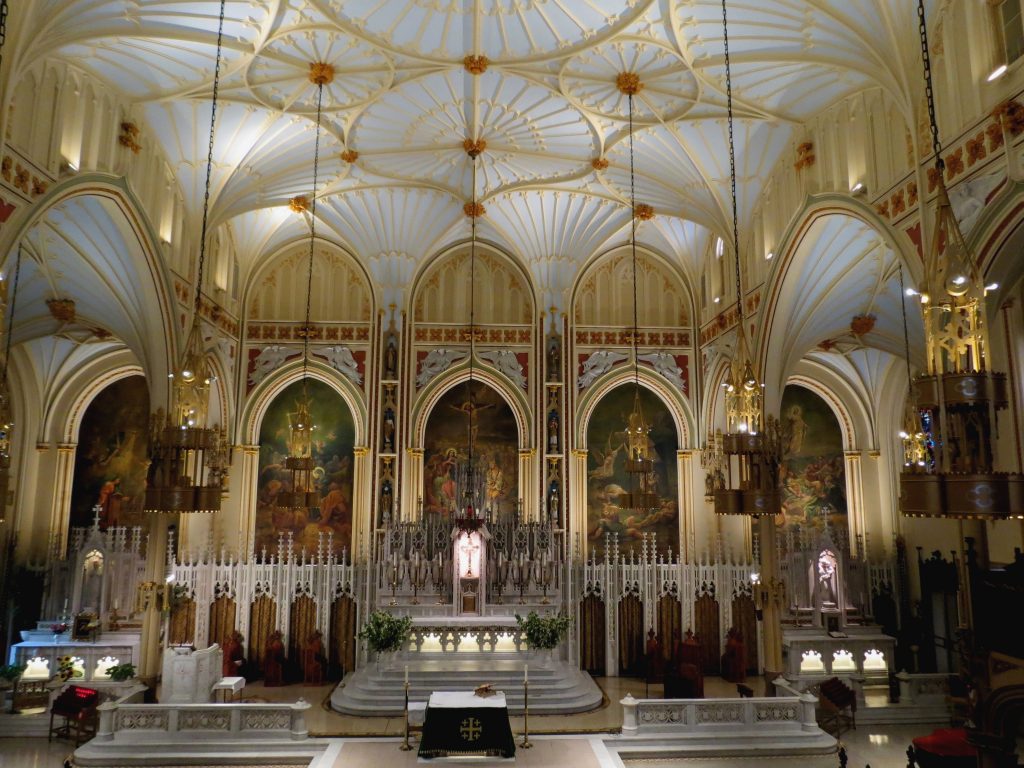 Egan's Church Restorations were chosen to help restore this extensive water damage, repair the historic plaster and repaint the interior of the church. The pastor and vestry at Good Counsel Church asked Egan's Church Restorations to recommend color changes to help "brighten the church". Our liturgical designer, created a new color scheme and suggested decorative painting work to also highlight the beautiful architecture of the sanctuary.
Our Church Plaster Repair And Painting Process For This Project
Egan's team of church painting and plaster experts set up the needed scaffolding in half the church so the parish could continue to use the sanctuary for weekend masses. Heavy clear plastic sheeting was draped down from the top to act as a "dirt curtain" to minimize dust and dirt. When the right side was finished, the scaffolding was dismantled and moved to the left. Each Friday afternoon, throughout the entire project, our crews cleaned the open side so parishioners would not get dirty sitting in the pews.


Egan's Church Restorations plaster experts carefully removed the water damaged, saturated plaster.
Wire mesh was then secured to the original wood lathes to create a stable anchor for new plaster.
Plaster mixed to match the original historic plaster was then applied, sanded and painted.
After all the plaster repairs were complete, we repainted the church, removed our scaffolding and cleaned the church to make it ready for mass.
Do You Have A Church Painting or Plaster Repair Project?
Call (800) 484-1874 or contact us online for a free consultation and quote.