Custom Woodwork included a new Baldichino and Reredos for St Agnes Cathedral.
The diocese of Rockville Ctr in New York hired Egan's Church Restorations and our architectural millwork shop to help restore the sanctuary of the Cathedral to it's pre Vatican II look. Our team matched original woodwork that was still on site in the chapel and recreated this beautiful Baldichino. (decorative artwork by others).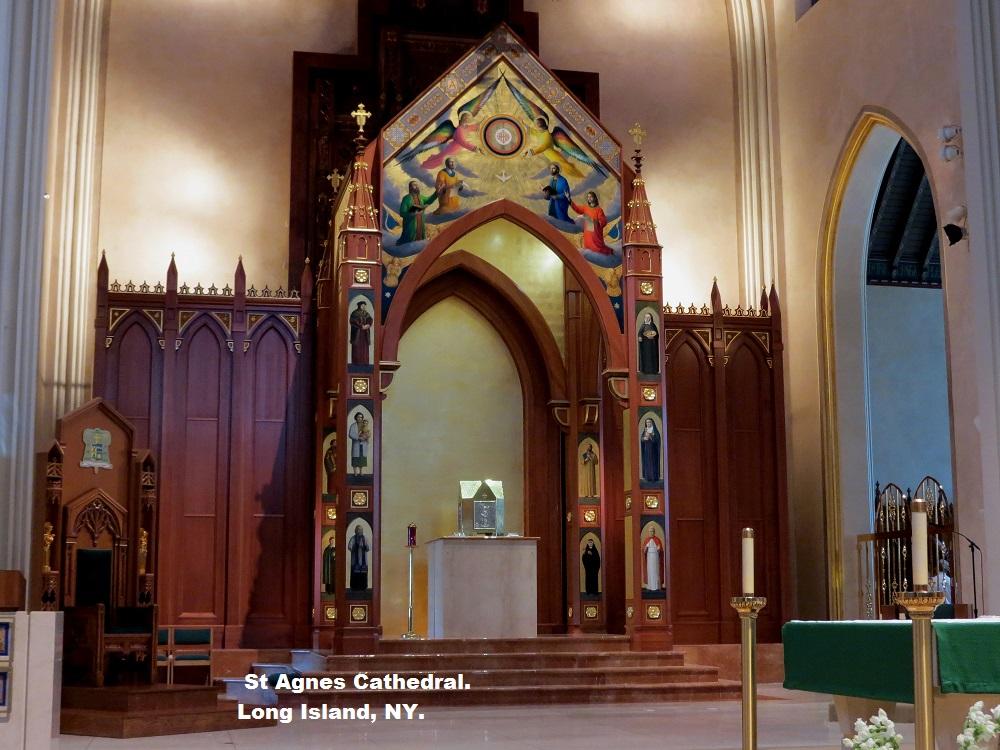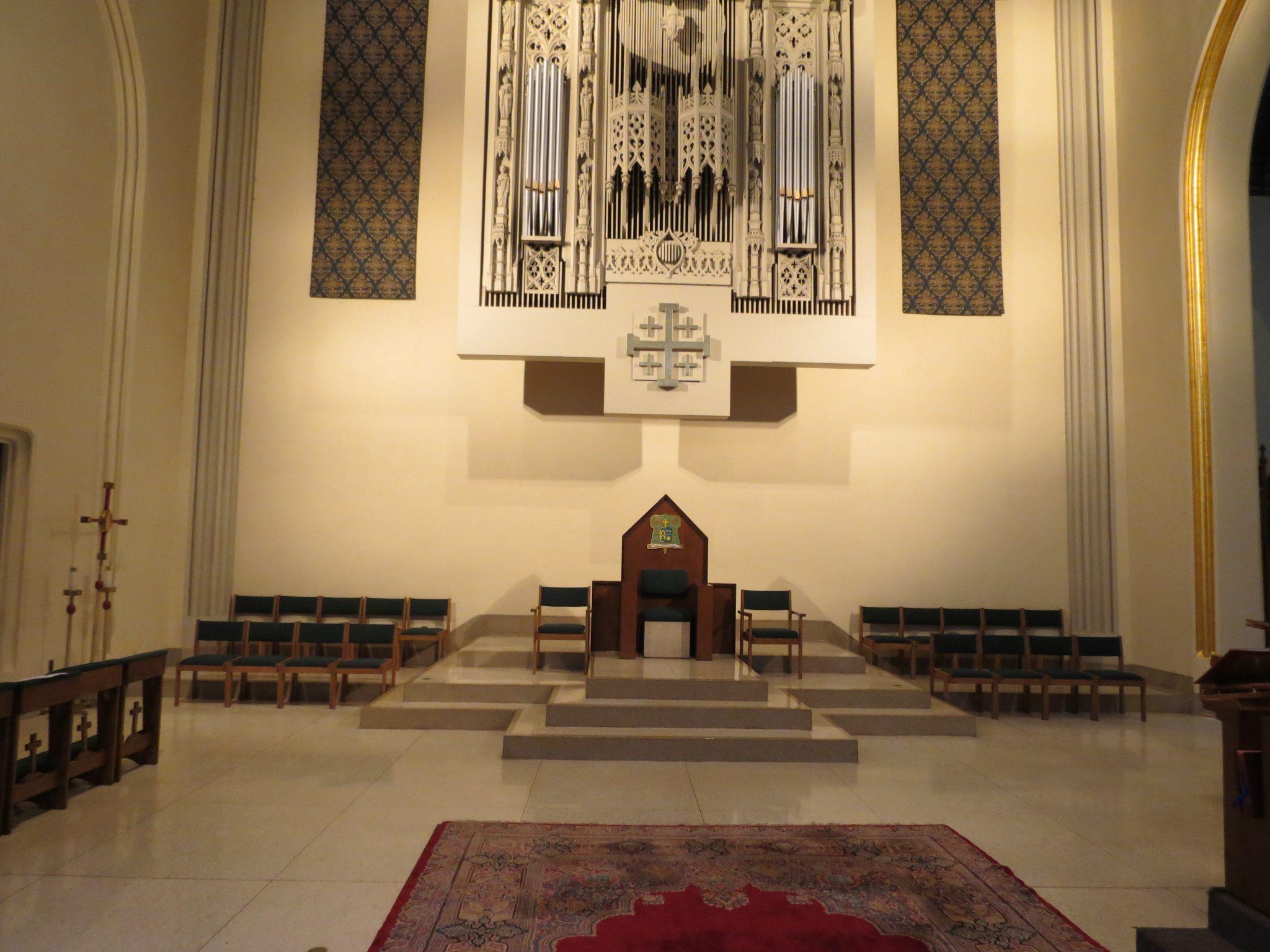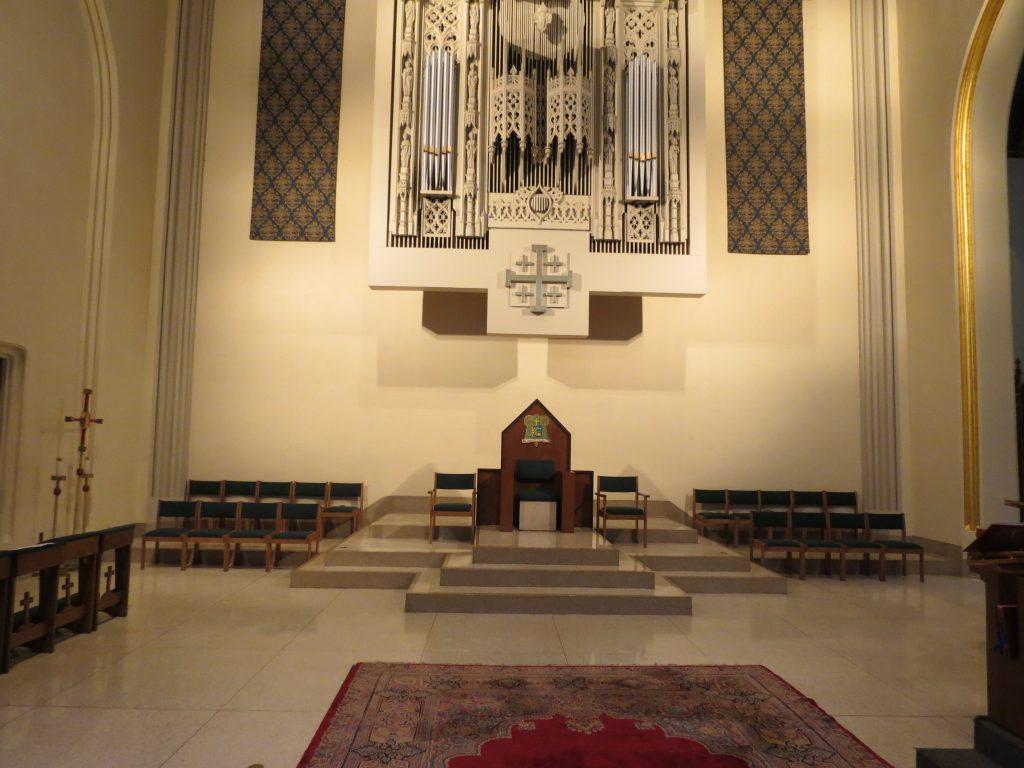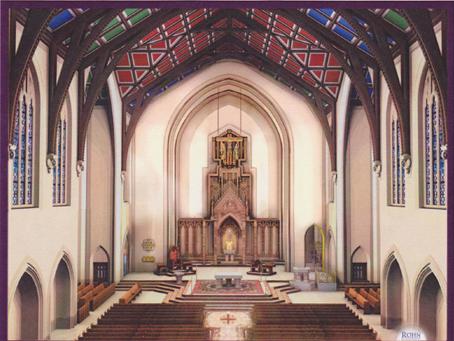 Our team of woodworkers visited the Cathedral on multiple occasions and took extensive site measurements of the sanctuary. We then took extensive photos and creating drawings of the existing wood work we intended to match from the chapel woodwork.
Do You Have A Church Painting or Plaster Repair Project?
Call (800) 484-1874 or contact us online for a free consultation and quote.