STATIONS OF THE CROSS REPAINTING.

St. Michael's Church. Pawcatuck, CT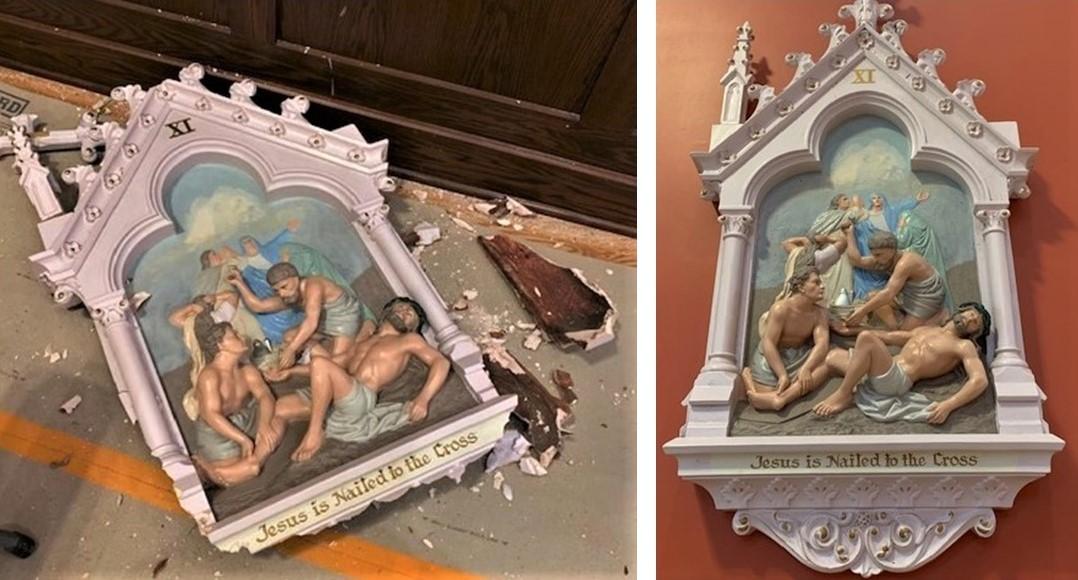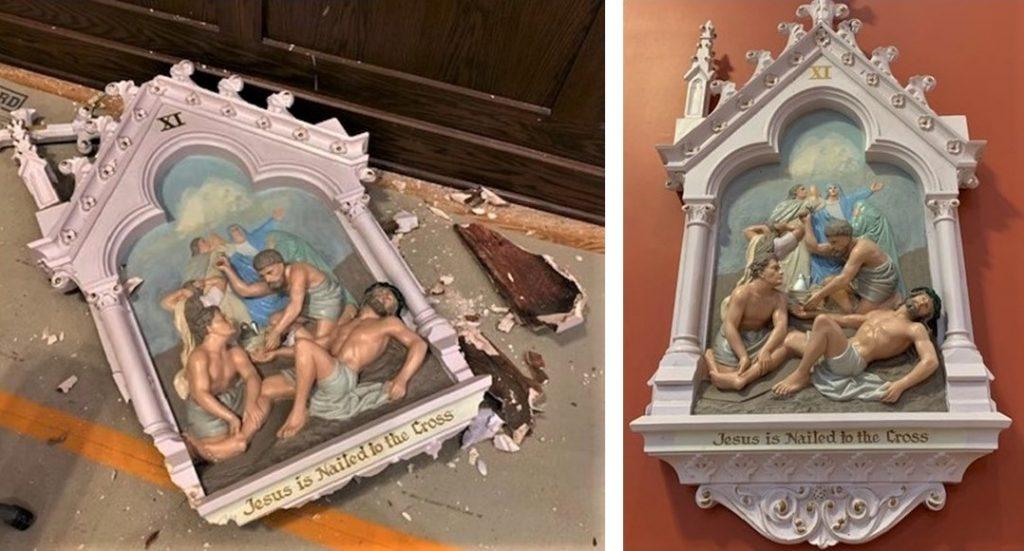 During a major renovation of the historic St Michael's Church, 2 of the original plaster stations of the cross were dropped and broken. Egan Church Restorations were asked to restore the damaged sections of plaster and repaint the 2 stations to match the other undamaged 12 stations.
Egan Church Restorations also assisted with Faux Marble Painting of the plain wood altar and reredos and our stained glass studio won the Ct 2020 "Stained Glass Preservation Award" for the complete restoration of the historic stained glass windows.
St. Joseph's Cathedral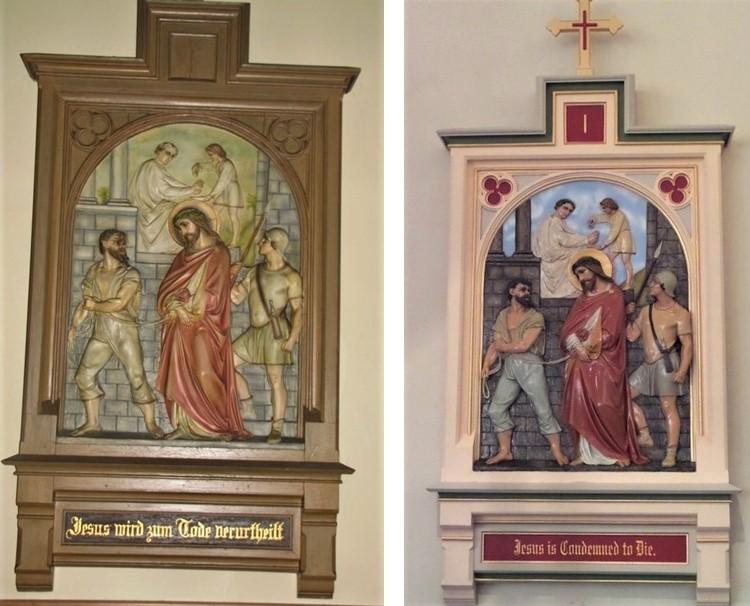 The historic Holy Trinity Church in Boston, MA closed and it contained many beautiful architectural sacred items. The Stations of the Cross had been fabricated by the famous DaPrato Studios and the Bishop of Manchester, NH asked Egan Church Restorations to restore them and repaint the frames to match the new color schemes Egan's had created for the sanctuary.
Statue Painting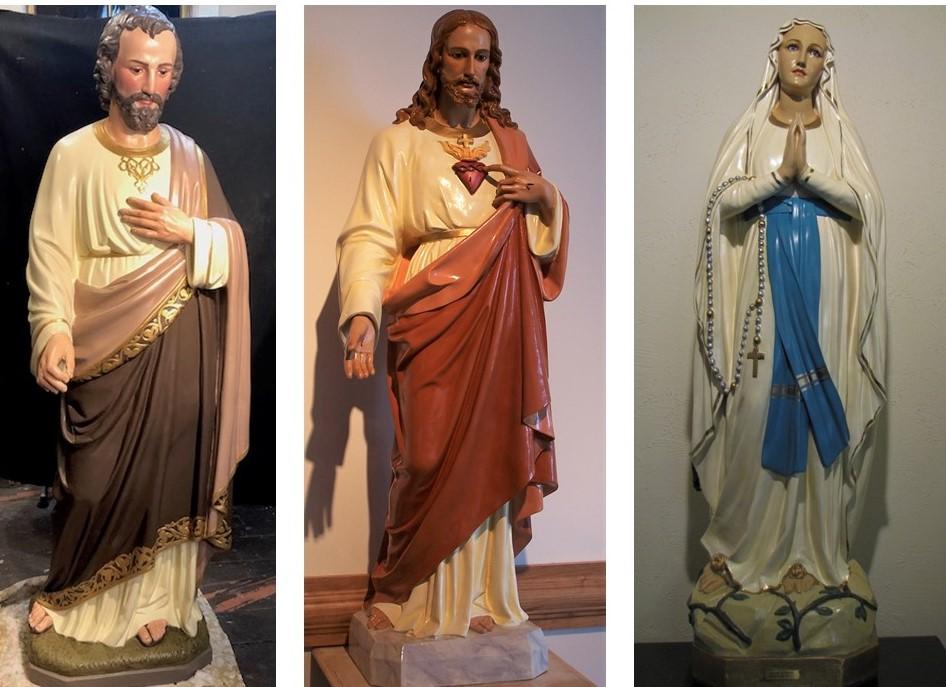 In addition to Stations of the Cross repair and repainting, Egan Church Restorations artists can also restore historic plaster statues. Time takes it's toll on all plaster and statues are no exception. Our team can repair damaged parts and repaint them to their original beauty.
Call us for free consultation on your church renovation or painting project. 800 484 1874