FAUX MARBLE PAINTING GALLERY

St. Michael's Church. Pawcatuck, CT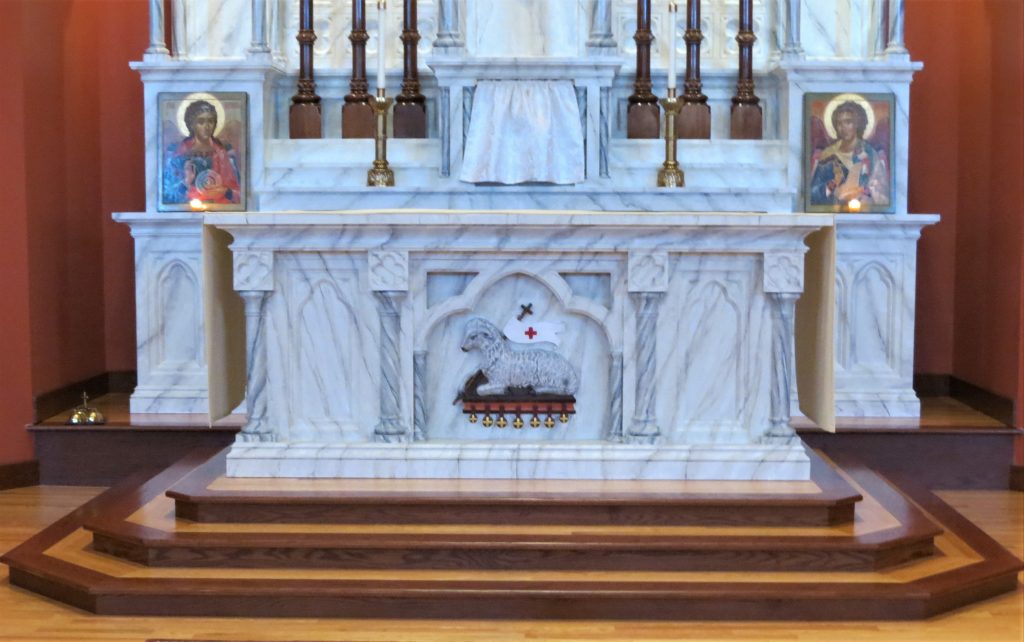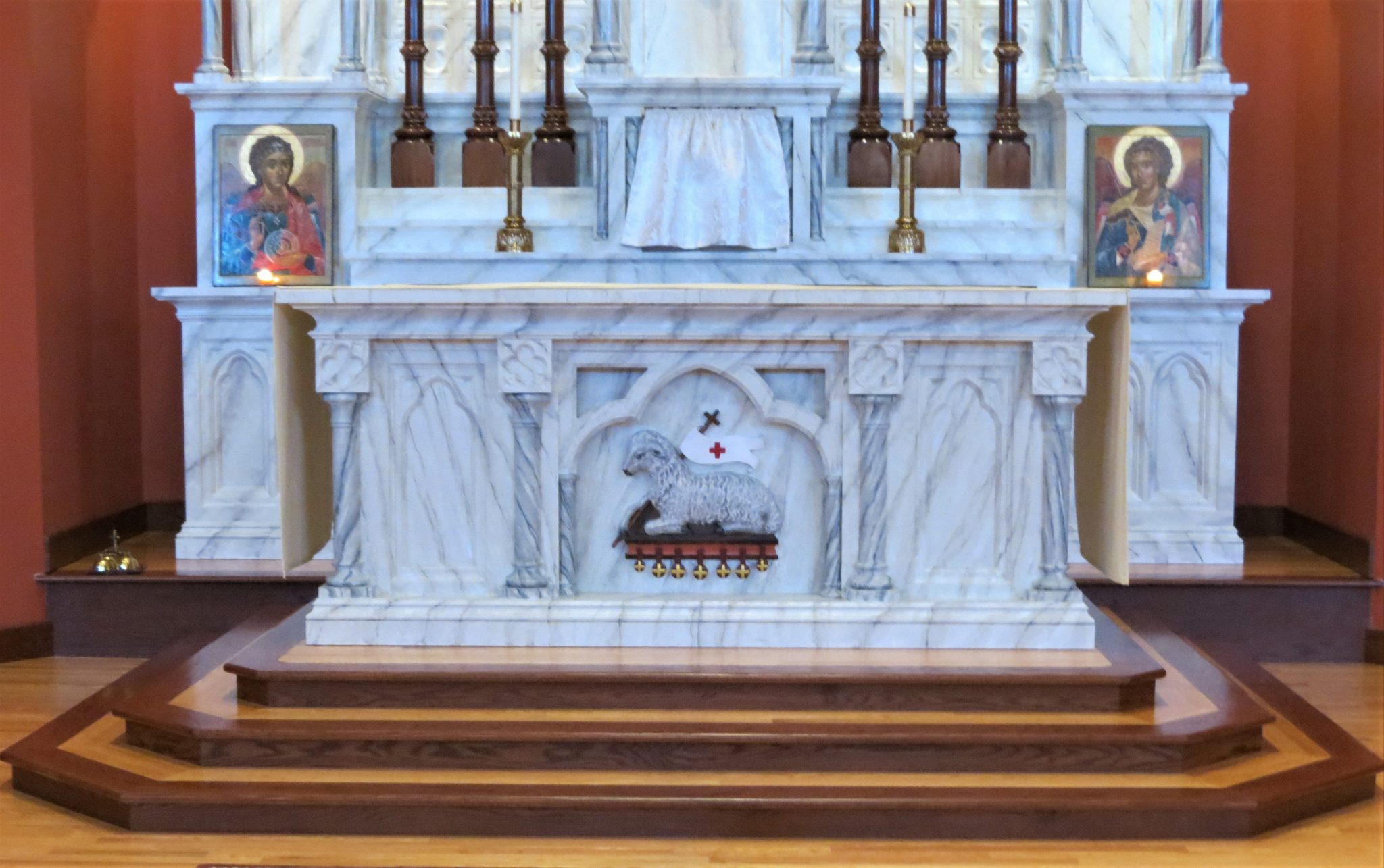 St Michael's Church underwent an extensive "re-building" of their historic church after structural problems were discovered. Engineers determined the site was unsafe and the original church had to be closed. After an extensive capital campaign, the parish was able to rebuild and recreate their historic church.
Egan Church Restoration's were hired as a subcontractor and our team of artists were asked to paint the plain wood altars with a faux marble painting. This dramatically changed this plain wood altar and reredos to a beautiful "faux marble finish". The finish was so convincing that the local newspaper in their article about the re-opening stated "all new marble altars were installed for the renovation".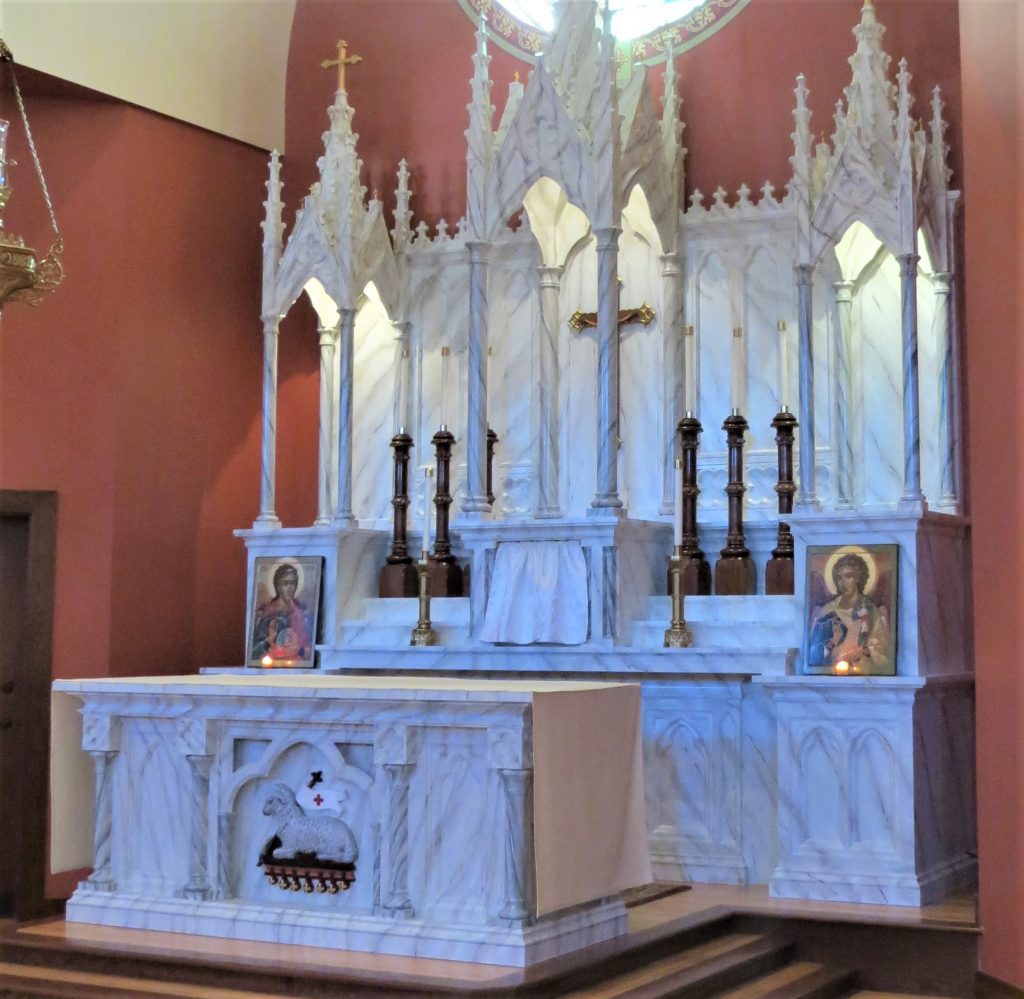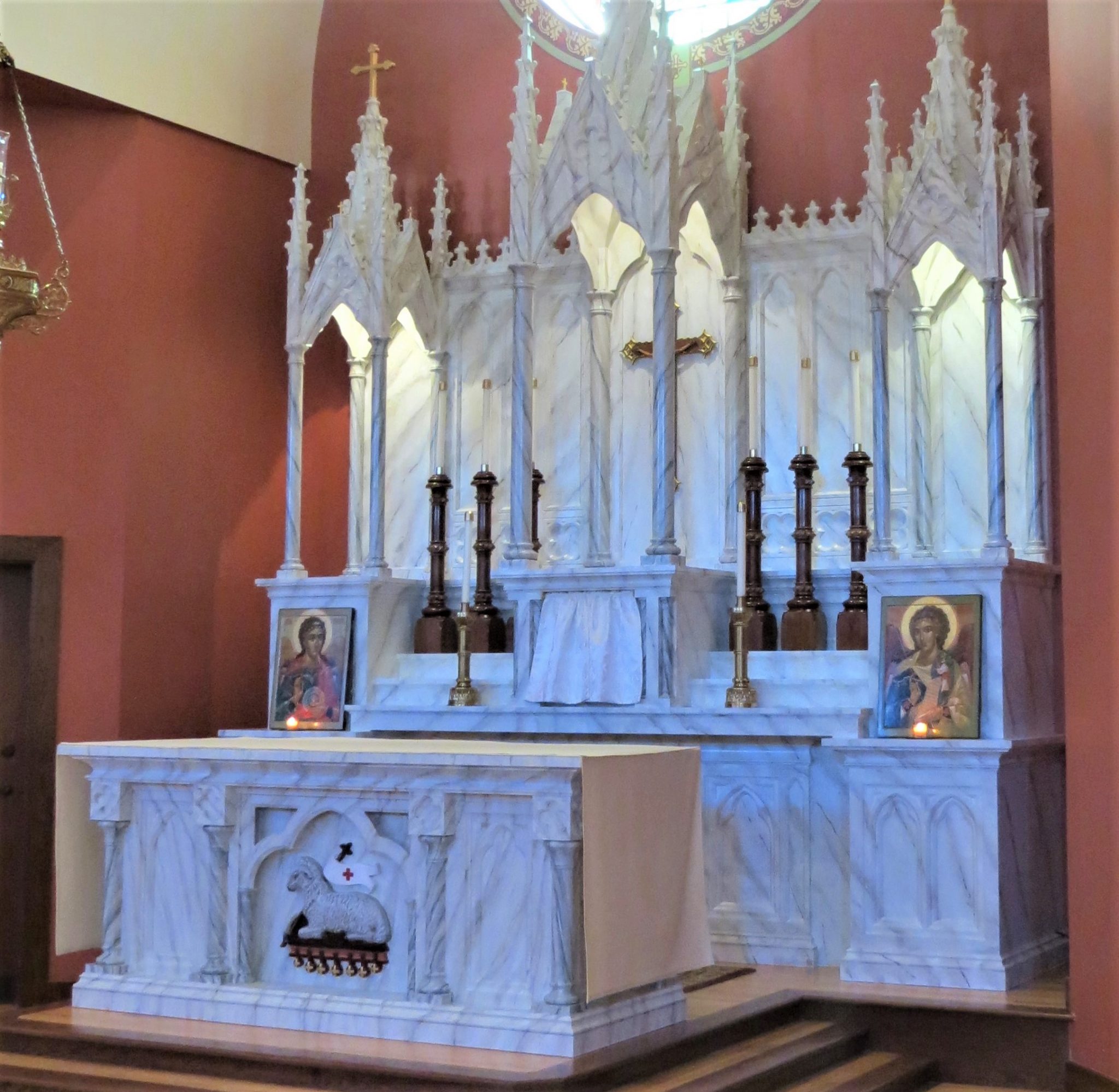 Faux marble painting on the front and rear altars was so well done, many parishioners thought they were real marble!
Faux Marble Painting – Church Columns.
St John's Church. Middletown, Ct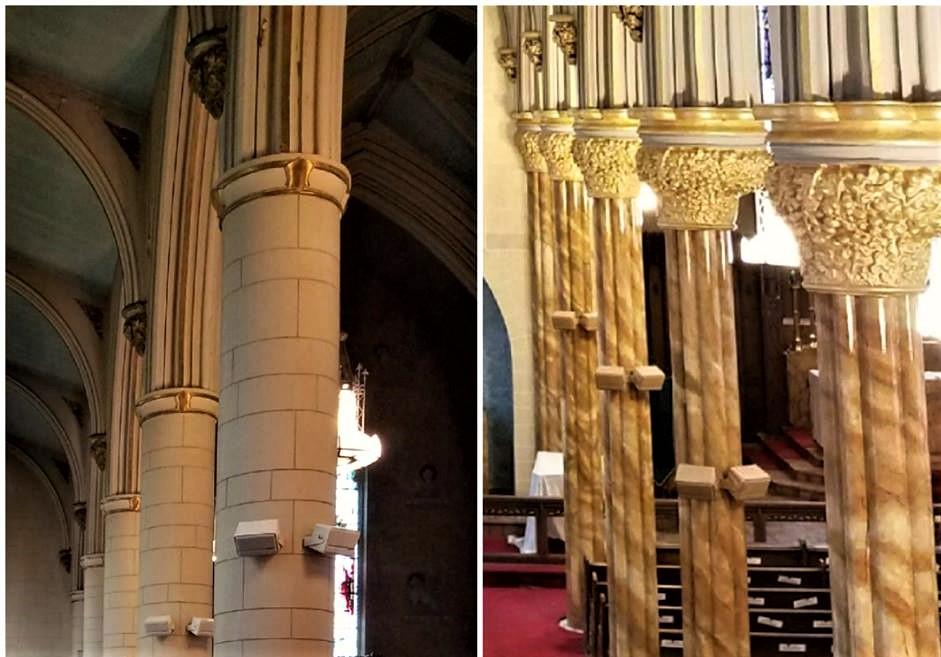 Egan Church Restoration's were hired by St John's Church in Middletown, Ct for a complete interior painting of their historic church. Our Liturgical Designer suggested a faux marble painting of the columns to match the existing marble altar. After careful study of the color of the marble altar and the "veins" in the stone, we created a design to match the altar. He suggested this would help visually join the nave and sanctuary together. In addition, we suggested creating new molded plaster capitols to be installed to add elegance to the church. The new plaster capitols were painted in gold paint to help create an elegant look to the sanctuary and highlight the beauty of the architecture.
Several other churches that we have used faux marble painting work in are shown below. St Marie's in Manchester, NH. Our Lady of Good Counsel, Manhattan, NY. Holy Family Church. Deerfield, MA. St Ignatius Church. Long Beach, NY. St Brigid Church. Westbury, NY. St John the Baptist Church. Pawtucket, RI.
Call us for a free consultation and free quotes. We serve all denominations in the northeast. NY, MA, CT, VT and RI. We can do the work as part of a complete interior renovation or simply as a way to highlight parts of your church to compliment what is already in place.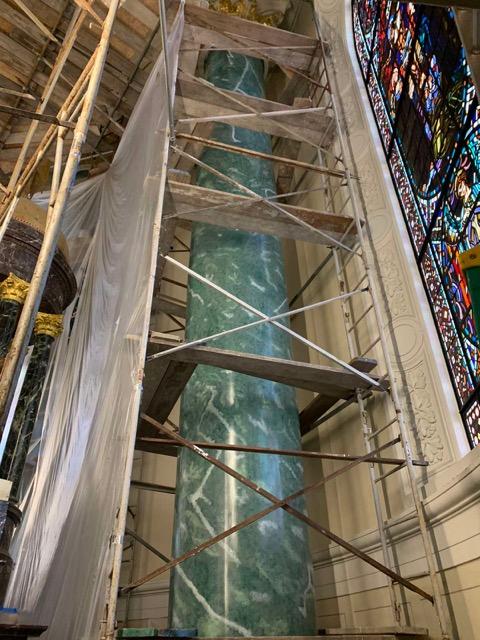 Call us for free consultation on your church renovation or painting project. 800 484 1874