Church painting, Pew Refinishing,
Church painting and plaster repair had been neglected for decades at St Marie's Church. Egan's Church Restorations were chosen among multiple bidders due to our proven skill in all aspects of work. The parish was undertaking a number of upgrades to the church in anticipation of their 100Th Anniversary.
Egan's Church Restorations were chosen to help restore this beautiful church which included minor plaster repair, changing lower wall color schemes, adding faux painting on the columns and cleaning the murals throughout.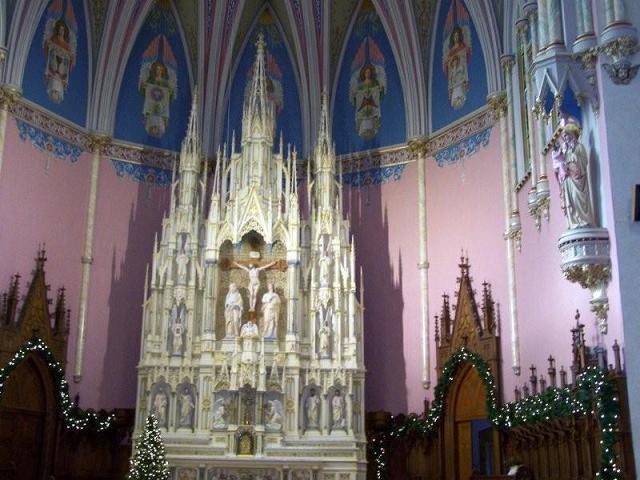 Pew Refinishing and Pew Kneeler Replacement
Pew refinishing was badly needed by St Marie's and Egan's Church Restorations woodworkers proceeded to fully strip all the solid oak pews to bare wood. We then repaired any splits or cracks in the wood sections and the re-stained and re-varnished the pews. We then replaced the old wood kneelers with the Hamlin Metal Kneelers.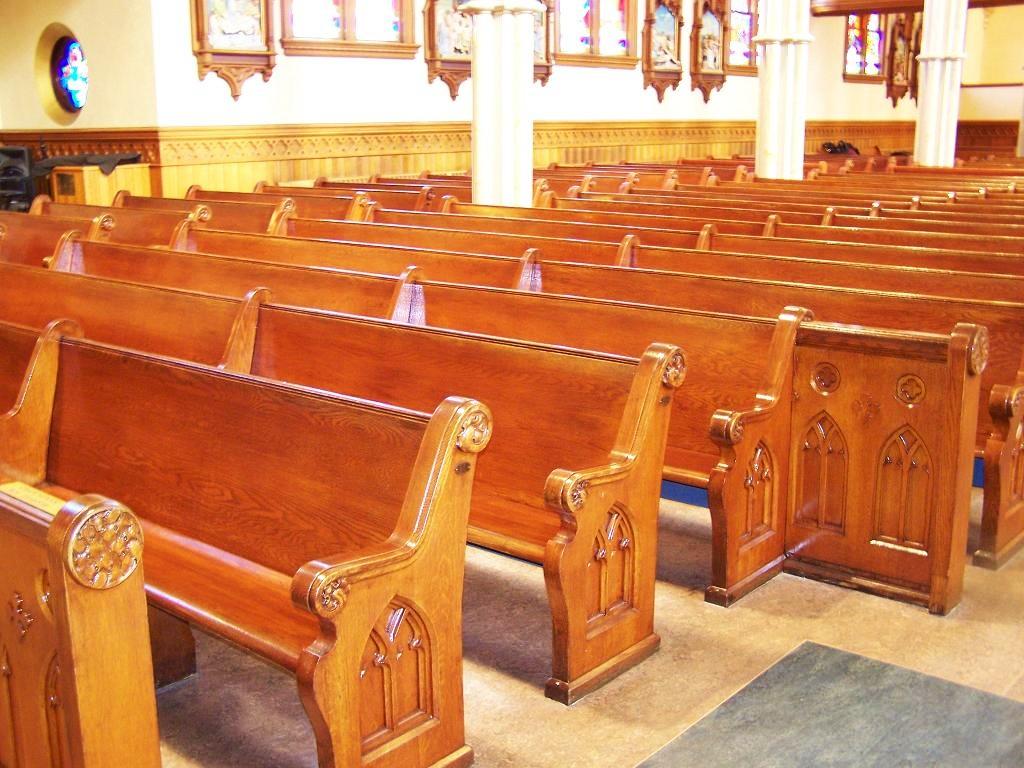 Do You Have A Church Painting or Plaster Repair Project?
Call (800) 484-1874 or contact us online for a free consultation and quote.