Church painting and adding decorative finishes to St Brigid's Church. Westbury, NY
St Brigid's Church conducted a 3 year long capital campaign to restore their beautiful church and make numerous needed repairs. Egan's Church Restorations were chosen for all the interior repairs as well as restoring the stained glass windows.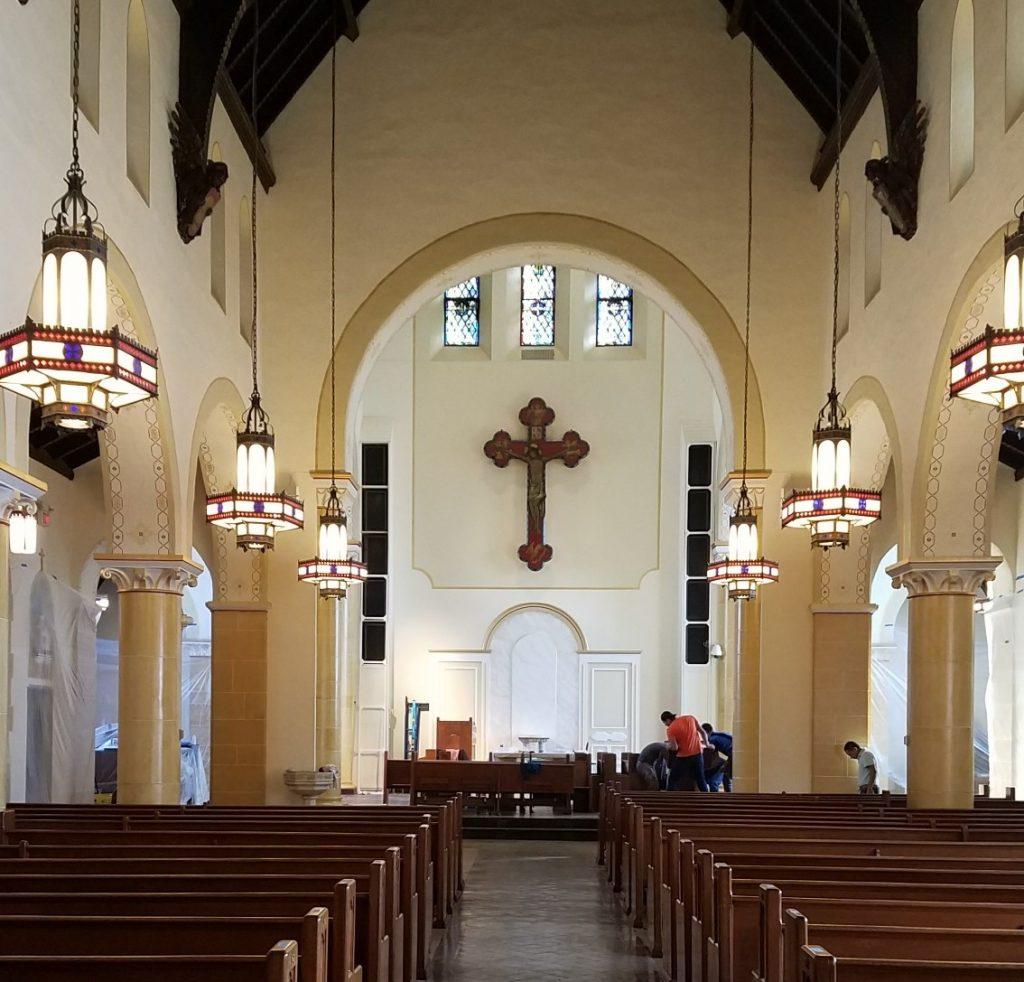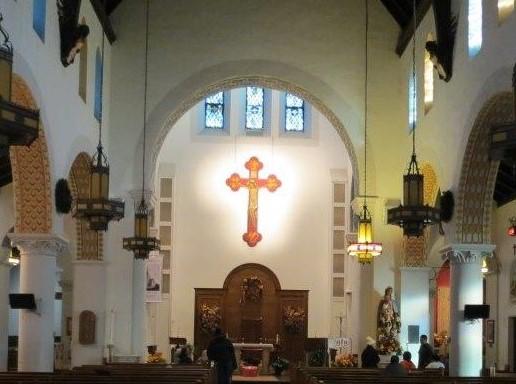 Egan's team of church painting and plaster experts set up the needed scaffolding and worked long days to repaint the entire interior of the church. We added new stencil patterns on the arches, faux marble finish to the wood reredos, new stacking wood chairs, pew refinishing, pew cushions and floor refinishing.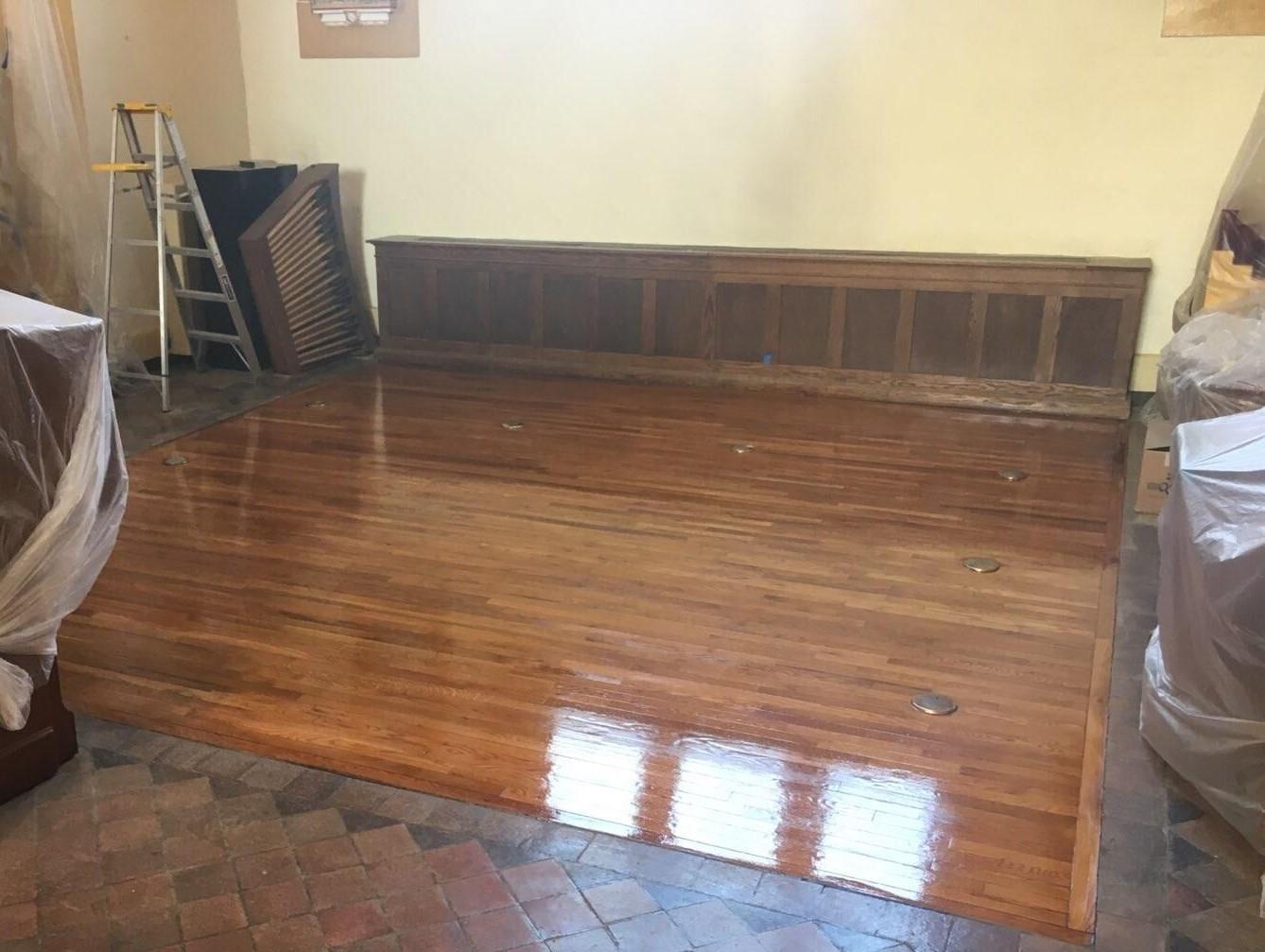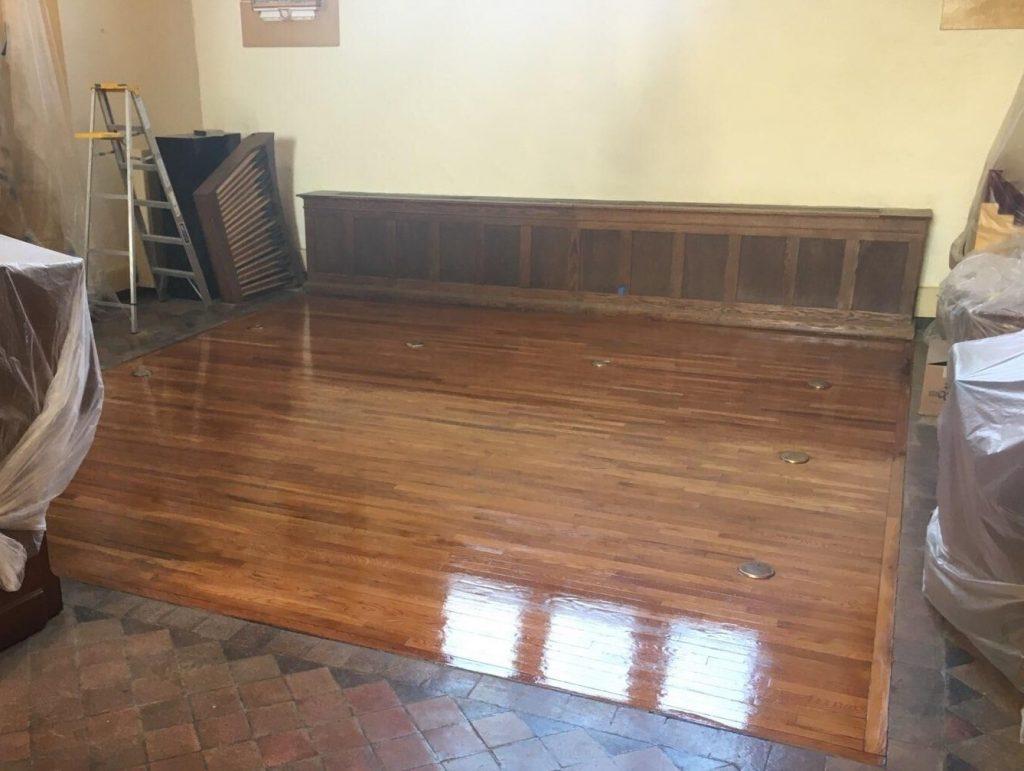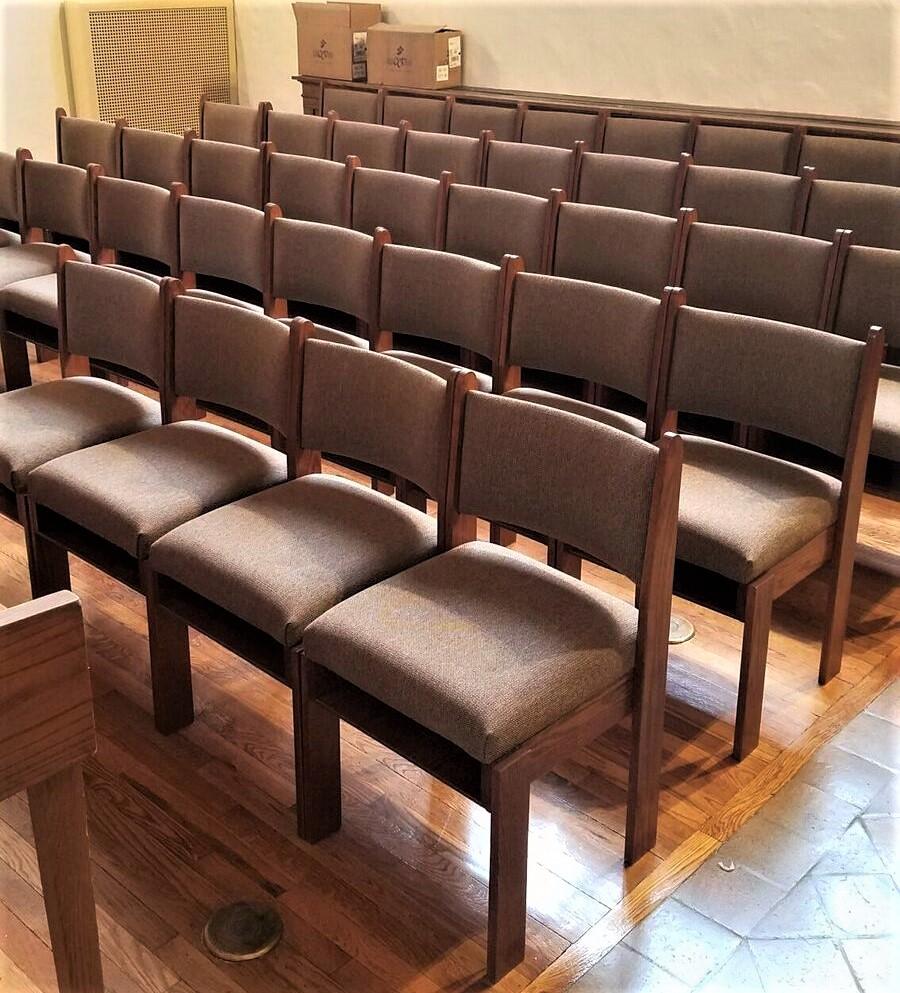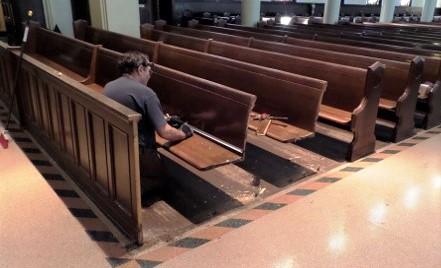 Do You Have A Church Renovation Project?
Call (800) 484-1874 or contact us online for a free consultation and quote.