Church Painting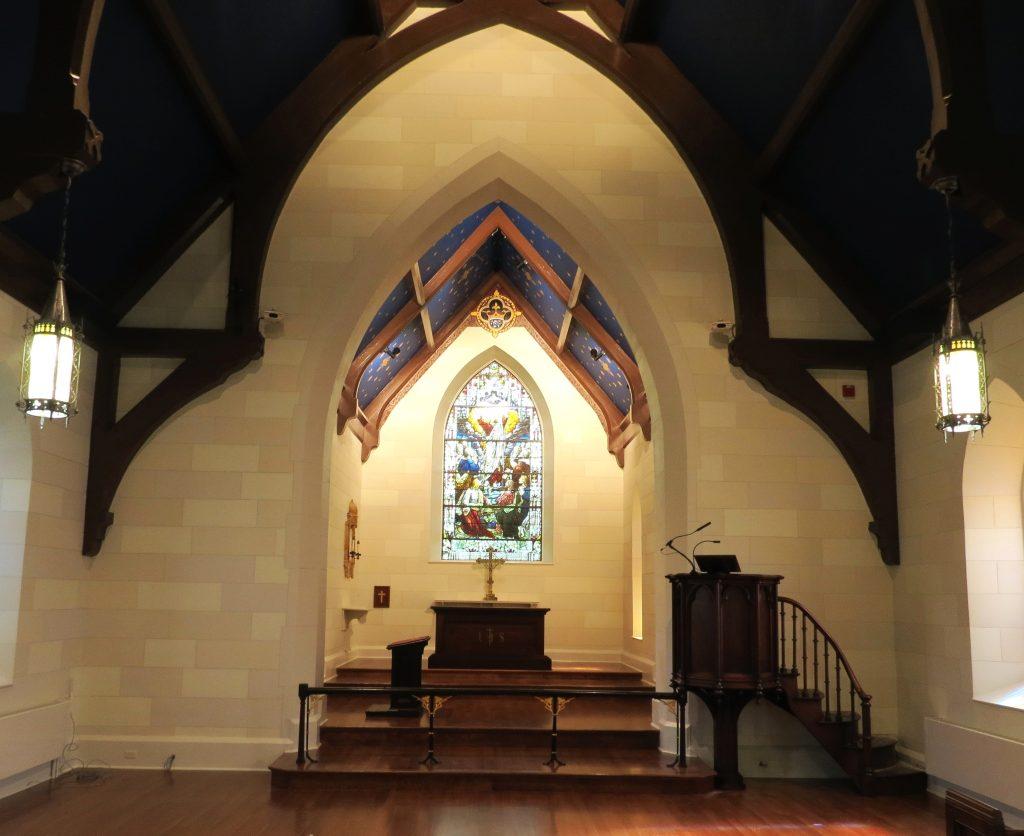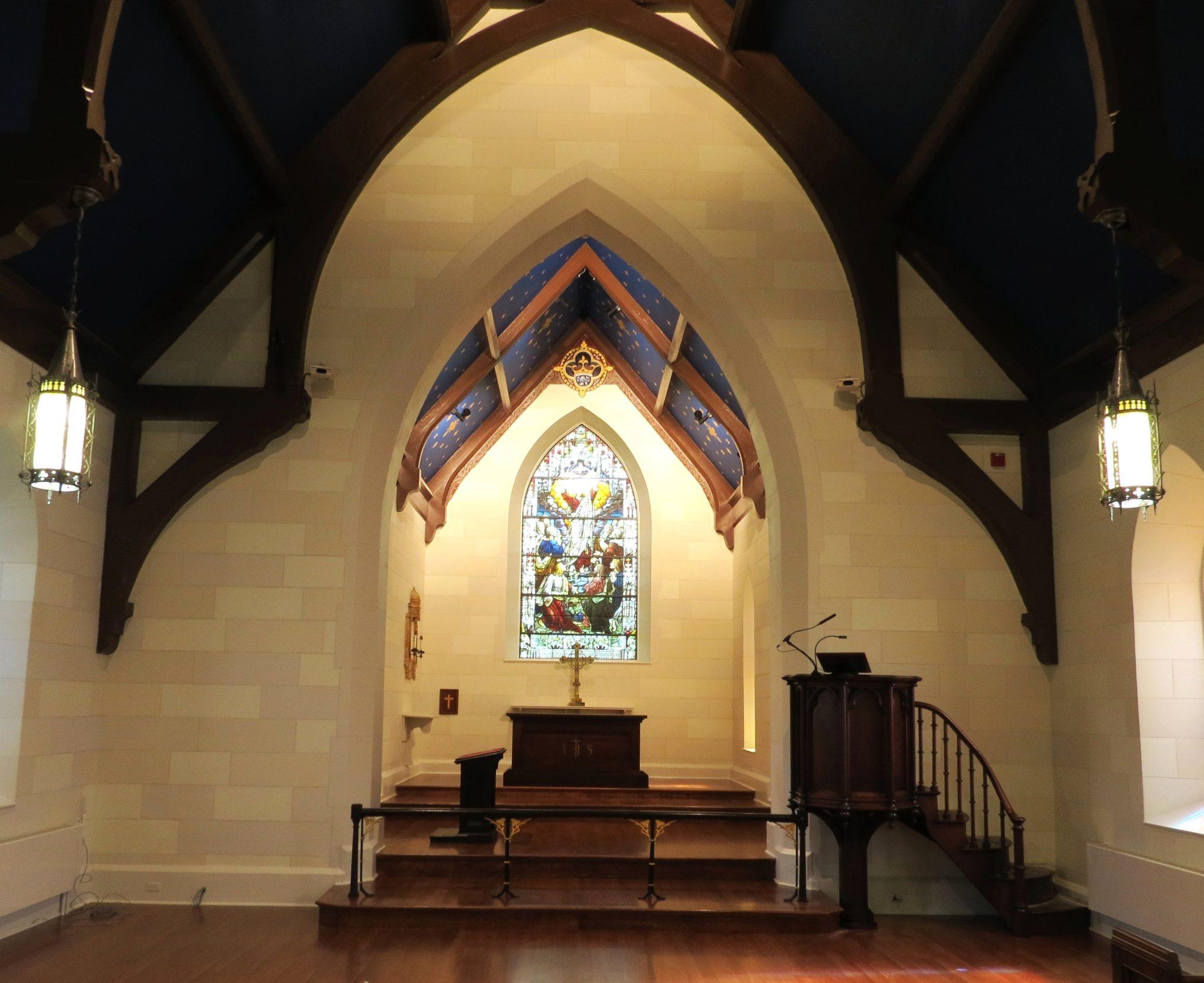 Church painting and plaster repair is a critical step in any interior church renovation project. Old age as well as water leaks from the roof, gutters and window frames can damage the old historic plaster in your church and it needs to be corrected before any painting work can begin. There are several steps needed depending on what the problem are. Some are;
Clean any loose plaster from any simple cracks. All loose plaster must be removed to insure the new plaster will adhere properly to the existing plaster. We then apply "Structo Lite" a blend of cement and plaster that is much lighter than traditional plaster but stronger. This light weight lessens the pressure on the surrounding old plaster.
Secure plaster that has "pulled away" from the wood lathers. This occurrs mainly on ceilings where gravity causes the plaster to pull away. Before work can begin, we used sheet rock screws with a wide diameter washer to secure the plaster back to the wood. Skim coating is then needed to cover screws and washers.
Water damaged plaster must be removed. There is almost no situation where it can be saved, because it will eventually fall off. To re-plaster the section removed, we first apply a thin layer of metal screen so the new base layer of plaster can adhere and create a good base.
After all plaster is repaired, we apply silicone caulking wherever plaster meets another surface such as wood beams or window frames. Different materials expand and contract at different amounts, so the flexible silicone allows the plaster not to be damaged by the expansion of the neighboring wood or other material.
Skim coating of the old plaster is sometimes required. It there have been extensive or numerous repairs, applying a layer of skim coating can help the old plaster from looking like it has "scars" throughout. When we skim coat, we first apply a layer of fiberglass mesh. This allows us to then apply the skim coat to a nice smooth finish. Plaster is then sanded before painting begins.
Church painting projects recently completed:
Our Lady of Good Counsel Church, New York, NY
St Brigid Church, Westbury, NY
All Saints Episcopal Church, New York, NY
St Ignatius Church, Longbeach, NY
St Joseph Cathedral, Manchester, NH
Grace Congregational Church, Rutland, VT
St Michael's Epis. Church Bristol, RI
St Jean Baptist Church, Pawtucket, RI
St John's Church, Middletown, CT
Call us @ 800 484 1874 or email us [email protected] to set up an appointment for free consultation and a free quote.
www.eganchurchrestorations.com
Pew Refinishing. NY, CT, MA, RI