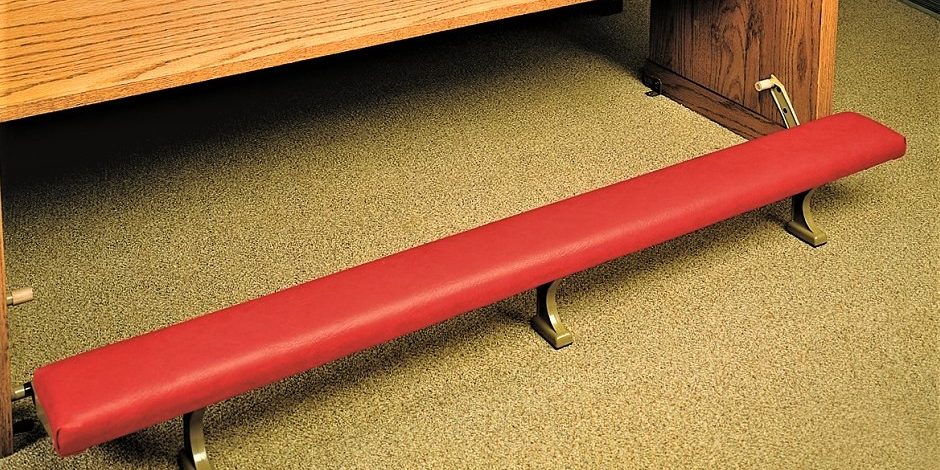 Hamlin replacement metal kneelers are the better choice when your old wood kneelers are damaged and need repair. Hamlin has been fabricating these lightweight aluminum replacement kneelers for over 40 years. Less expensive than new wood kneelers they also offer easy to replace, kneeler pads.
Our replacement metal kneelers can be installed by almost any "handyman" with the factory supplied jig to help align the mounting brackets. By have the removal and installation of new kneelers, you can save thousands in outside contractor costs.
Egan Church Restorations offer our replacement metal kneelers natiionwide but only offer installation for the northeast US.
Alaska, Alabama, Arkansas, Arizona, California, Colorado, Delaware, Florida, Georgia, Hawaii, Idaho, Illinois, Indiana, Kansas, Kentucky, Louisiana, New Mexico, Nevada, Nebraska, New York, North Dakota, North Carolina, Maryland, Missouri, Montana, Mississippi, Oregon, Pennsylvania, Rhode Island, Tennessee, Texas, Utah, Vermont, Virginia, West Virginia, Wyoming, Washington DC,