Egan's offer several models of truly elegant solid wood chairs for a flexible seating layout in your sanctuary or other seating needs at your parish. Standard hardwoods include; Cherry, Mahogany, Red Oak or Ash. Most are available with arms, kneelers and other options.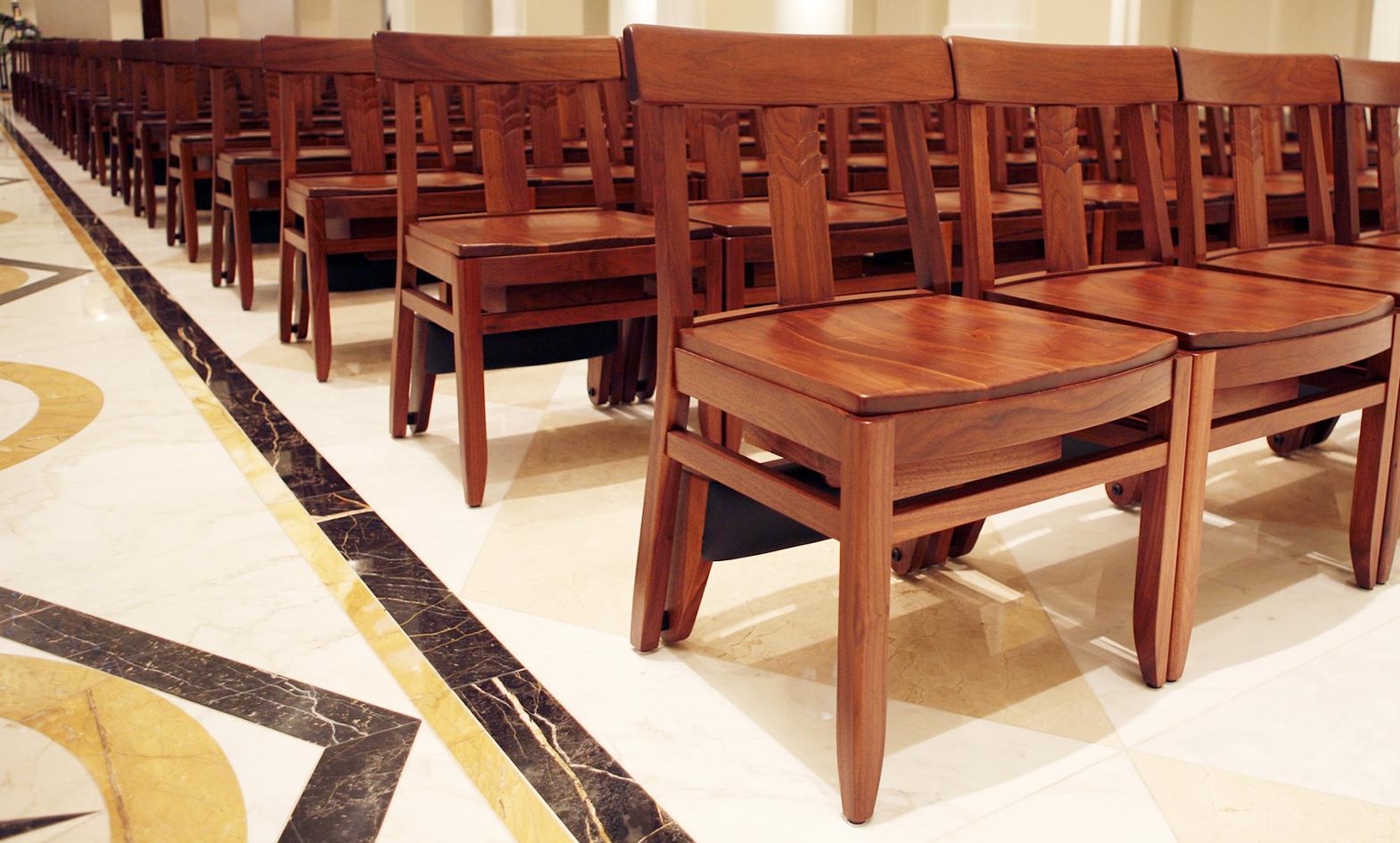 Church Chairs installed at Loyola University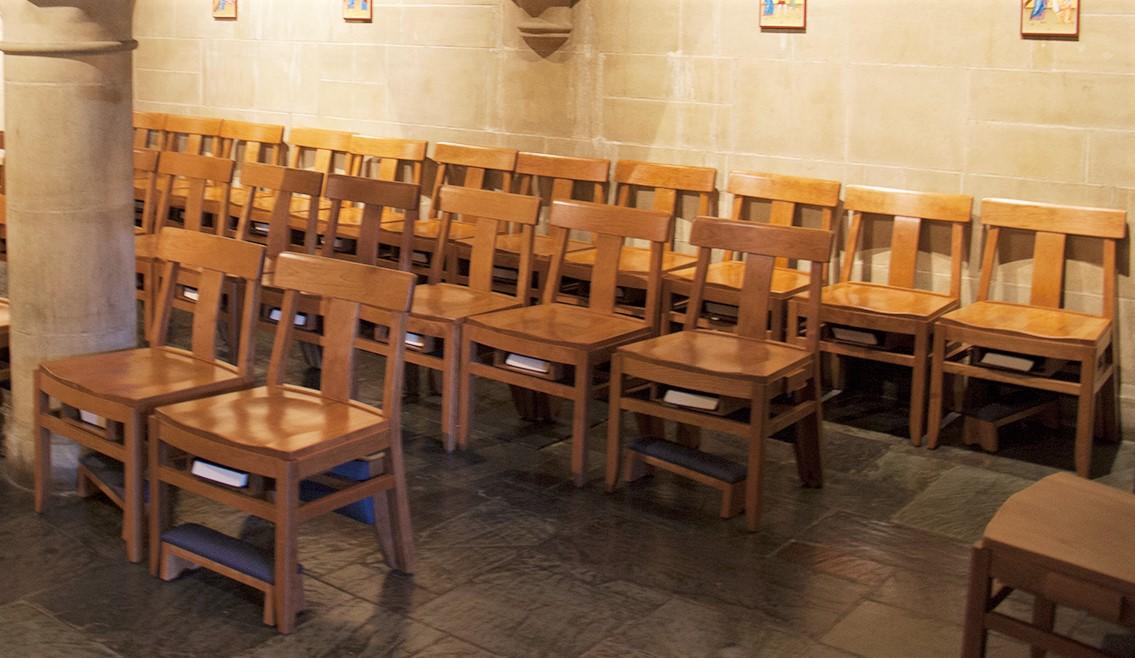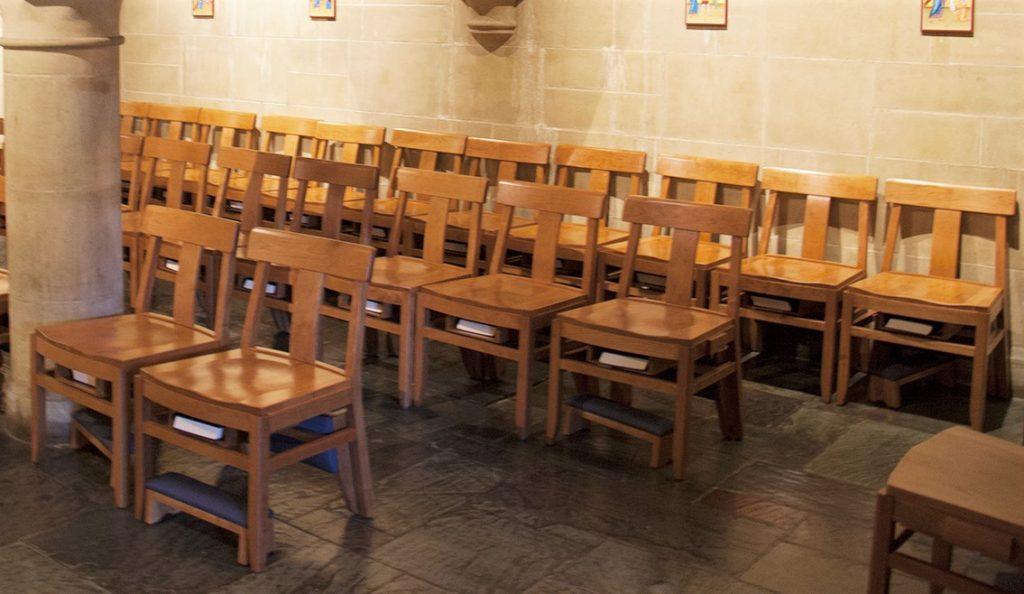 Above in the 2 photos are our samples of our new " Georgetown" model wood chair. Built with 100% solid red oak, these chair are built to last. We also have the ability to fabricate any chair model in other wood species such as "Cherry, Mahogany, Ashe and White Oak.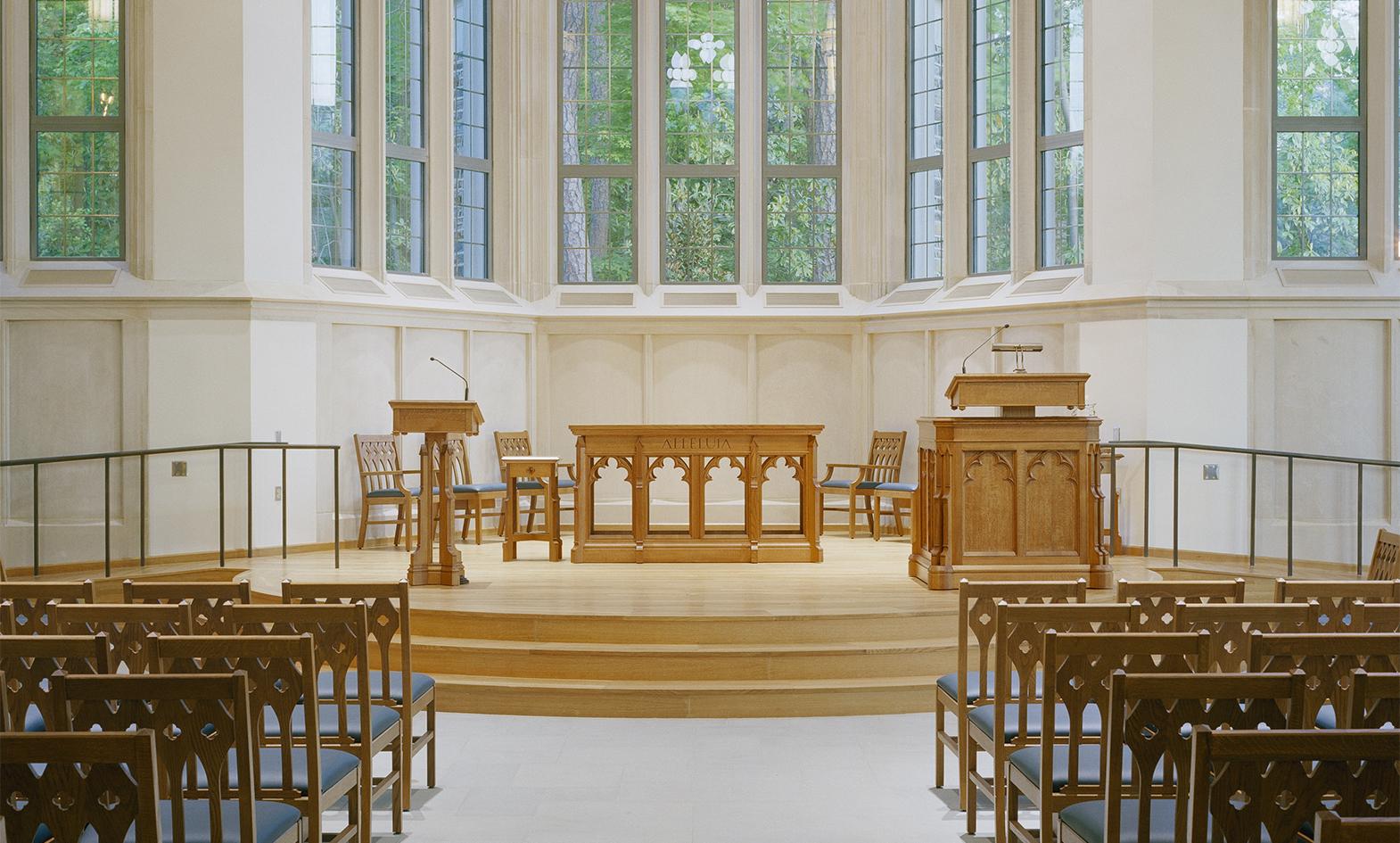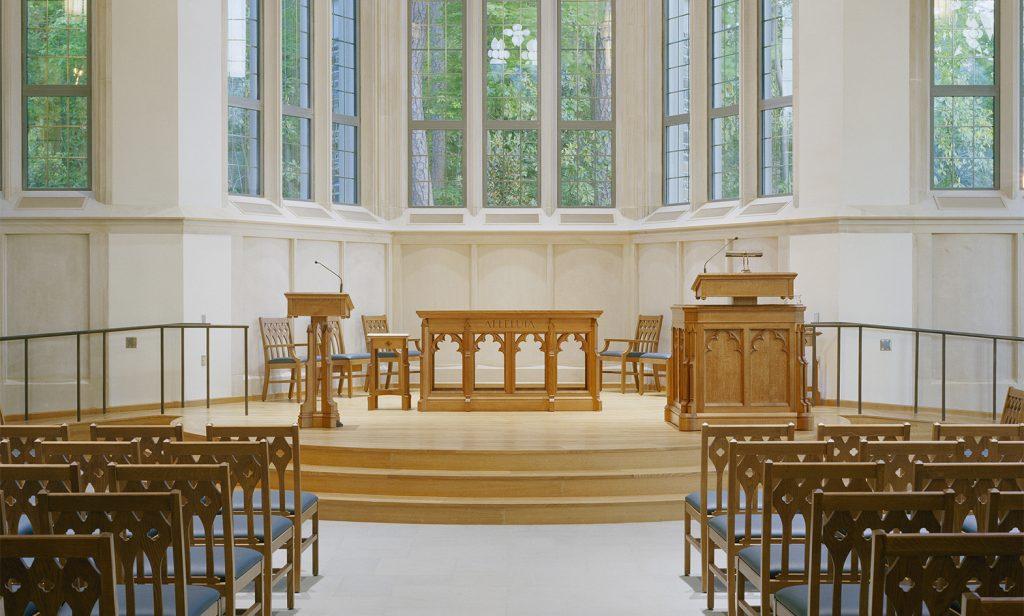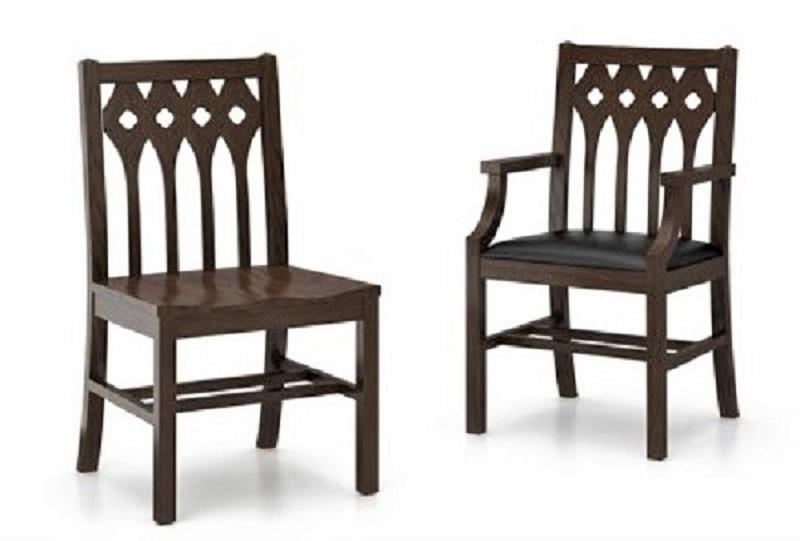 "Gothic Chair". Our gothic chair will fit perfectly with any Gothic style church or chapel. "Tri Foil" cut out in the wood back adds a decorative touch for your sanctuary. 100% solid oak wood frame or other hardwoods such as Mahogany, Cherry or Ash.
Available in either style shown above, with or without arms and with a solid wood shaped seat of a padded seat. Multiple choices of wood stains and Fabrics. Other options available: Bookracks, ganging devices and kneelers.,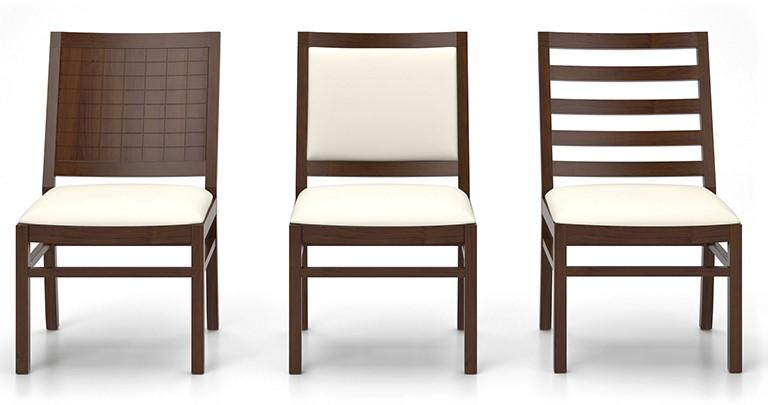 The " Ella" model chair has several variations to the backs, but all built on the same frame shape. The back is available with a solid wood back with grids, a padded back or a ladderback style. The above photo shows all with padded seats but a solid wood seat is also available.
Arms, flip up kneelers and bookracks are options available for all models. Your choice of wood species also. Cherry, Mahogany, Red Oak and Ashe.
CONTACT US for more information or to receive a quote. 800 484 1874 or info@eganchurchrestorations.com